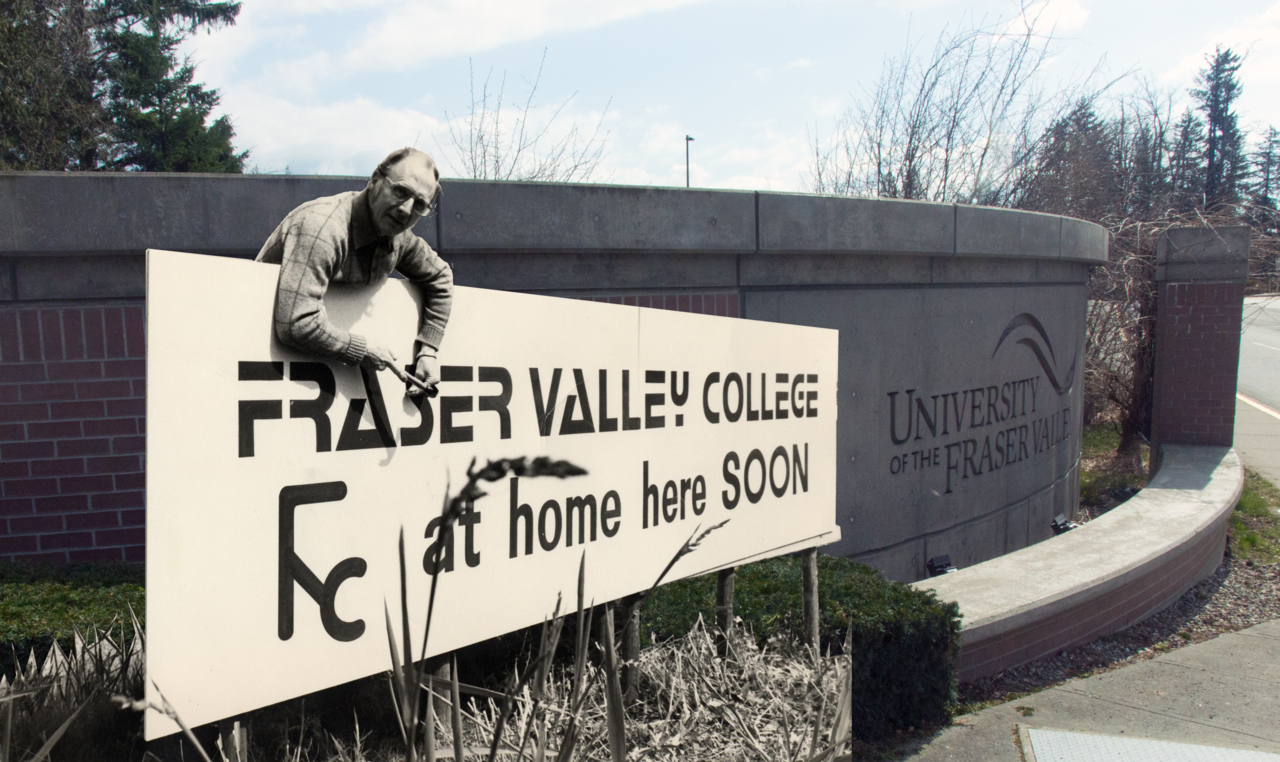 Where does an institution's memory reside? How does life flow through the walls of learning, and continue in tradition while evolving with what's learnt and uncovered?
Learning is evolving. By nature, a university must change, it must grow. The University of the Fraser Valley was once the University College of the Fraser Valley. The University College of the Fraser Valley was once Fraser Valley College.
Founded in 1974, Fraser Valley College attained degree-granting status as a university college in 1991, then full university status in 2008.
Originally meeting in schools, church basements, commercially rented spaces, and the Coqualeetza Education Centre, UFV has come into its own as a Fraser Valley institution.
The walls of learning stand and remain standing as a result of this community's values. May this community continue to value education and knowledge for as long as it exists…
Click images to enlarge.
Photo Essay by Renee Campbell and Joel Robertson-Taylor.
Historical photos from UFV Flickr.