An open mic for open minds
Picture a friendly open mic night at a popular neighbourhood coffee shop. It's a familiar atmosphere, where regulars drop in and make conversation with the owner. Friends meet with friends, and make themselves comfortable in massive chairs with delicious chai tea lattes.
Last Thursday at Sippchai Café in Abbotsford, UFV's mental health awareness club (MHAC) and the student psychology association (SPA) commandeered the shop's pre-existing open mic night and gave it their own spin. The two associations announced that the evening would operate under the theme of mental health and healing, and invited performers to share their stories via poetry, song, and other creative outlets.
Jessica Reist, the president of the MHAC, was present at the event to oversee the club's takeover of the otherwise regular event at Sippchai. In an interview she stated "The goal of the mental health awareness club in regards to this event, is directly related to our mandate of reducing stigma and creating conversation about mental health. So, we thought this was the perfect platform. At an open mic, people can talk directly about mental health."
At the door MHAC collected a small cover fee. The proceeds of the event go towards club fees of MHAC and SPA. MHAC also plans to donate some of their proceeds to a local mental health initiative which will be determined at their next meeting.
In the past, Sippchai Café's open mics have presented a wide range of talent. Reist hoped for a mix of performances including stories, poetry, songs, and attendees opening their hearts to share personal stories. The event turned out to be a massive success, and Reist was met with overwhelming audience participation and appreciation.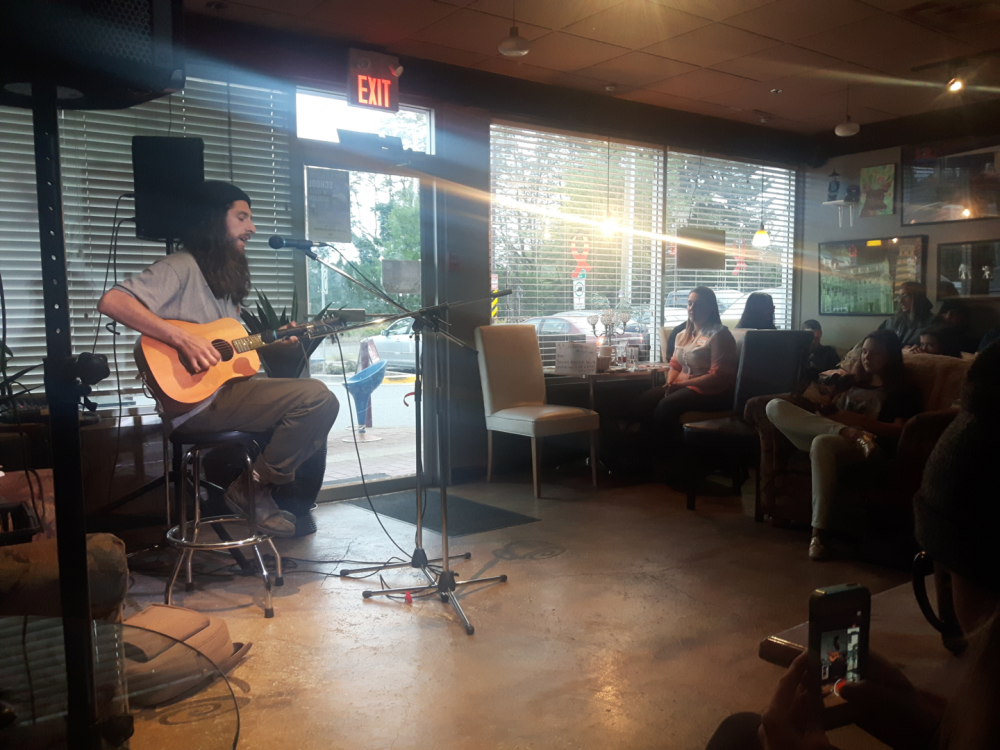 This is the first event of its kind, though MHAC hopes to make their open mic a regular occurrence in the future. They are hoping to kickstart a yearly, grand-scale version of the event on campus.
In addition to the high hopes MHAC has for the future of their open mic night, they have a large variety of other events they are currently organizing. These events include pub nights and "little table" events such as "Coffee and Compliments." Over the summer, MHAC plans to host a special version of Coffee and Compliments titled "You Meme Something to Me," where the coffee will be replaced by tea and the compliments will be swapped for memes. They also plan on doing some movie nights and other smaller similar events later in the year.
The mandate of the MHAC is to reduce stigma of mental illness and create conversation surrounding it. By the end of the night they had certainly achieved that goal. Overall, the open mic night proved a successful way to bring people together to help battle mental illness. The crowd at this event surely demonstrated that art and music are valuable weapons in that fight.
Images: Cassie de Jong/The Cascade