Around Town: a corn-fed cure for valley ennui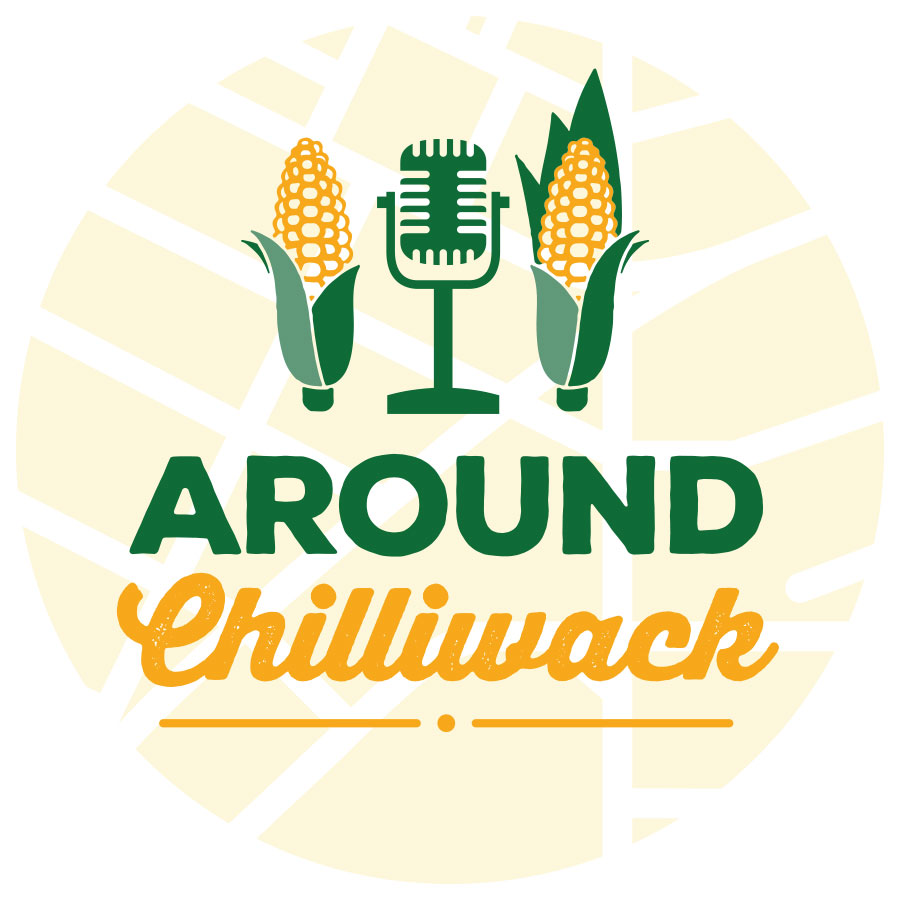 When a customer in my drive-through at Starbucks told me to check out his podcast, I told that him I would with the same sincerity you'd use to tell that pretentious guy from your art history class that you'd love to read his screenplay; it's not worth the love lost to say "No thank you," but you know you probably won't.
However, when that customer became a regular who never minded the long wait at the window after a rash of new hires and always chatted with me about movies we'd seen and asked about the classes I was in, I thought that there might be something to it. And after double checking the name with him one Saturday morning, I decided to listen to it: Matthew Hawkins' Around Town in Chilliwack.
On Around Town, Hawkins interviews local business owners, politicians, artists, and entertainers. They tell stories from their lives and endeavours, and share the things they love about, and want for, our community.
The podcast began in 2016 and there are over 20 episodes now listed. These feature fabled figures like the Book Man (of Book Man fame) and outspoken Chilliwack Times reporter Paul Henderson, as well as people that even lifelong residents may not know of, like local archivist Shannon Bettles. A constant character, though, is Hawkins' and his guests' touching passion for our overgrown podunk.
Around Town's local focus makes it a change of pace from more popular talk show podcasts one might compare it to. Unlike Around Town, these usually have the luxury of celebrity guests, whose jobs revolve around being charming, witty, or excellent storytellers. The hosts may also be celebrities in their own right. Without star power in the second seat, Around Town does sometimes lag, and I wouldn't necessarily tune in just to hear from Hawkins like I would from a big media personality like RuPaul or Iliza Shlesinger. However, that's partially because Hawkins doesn't talk much; his interview style consists mainly of letting people talk, telling their stories in their own voices. Hawkin's personality takes a complementary backseat to those of the community.
But this doesn't mean he isn't ready to deftly perk up a lulling conversation. Hawkins' questions always catch on the most interesting aspect of an anecdote or answer, and he often turns to topics like guests' favourite local eateries and community gripes and in-jokes — for example, the Evans roundabout flowers. On the podcast as in the drive-through, Hawkins is warm and easy to talk to. It's strange to open the Podcasts app and find close-to-home content flowing through my earbuds as readily as the latest episode of The Adventure Zone, but Hawkins' earnest demeanour bridges the gap.
I highly recommend Around Town to anyone who feels pessimistic or frustrated, or simply out of the loop about Chilliwack, especially if the prospect of a tight-knit community sounds comforting. Chilliwack feels increasingly divided. A growing homeless population and a housing crunch have called its pastoral identity into question. Nostalgic stagnation and the stirrings of rapid urbanization seem to always be pulling on the fabric of the city with equal strength, and Around Town is a love letter to Chilliwack exactly as it is. Yet Hawkin's unwavering affection doesn't want to see today's Chilliwack preserved. Rather, it wants to watch the city's future unfurl and put down roots, using today as a foundation.
I was born and raised in Chilliwack, and I've spent 20 years waiting to leave. Around Town hasn't scratched that itch, but it has soothed it from beneath the skin — at least a little. Hawkins' roughly-monthly reminders about the good that people do has opened my eyes to the 100,000 little currents churning under Chilliwack's dull surface, making waves on the shore sometime in the future — my own included. It's wholesome, it's easy to listen to, and it's important. So the next time you find yourself looking for something to listen to, take a look around town.