Arts festival livens up UFV's Friday evening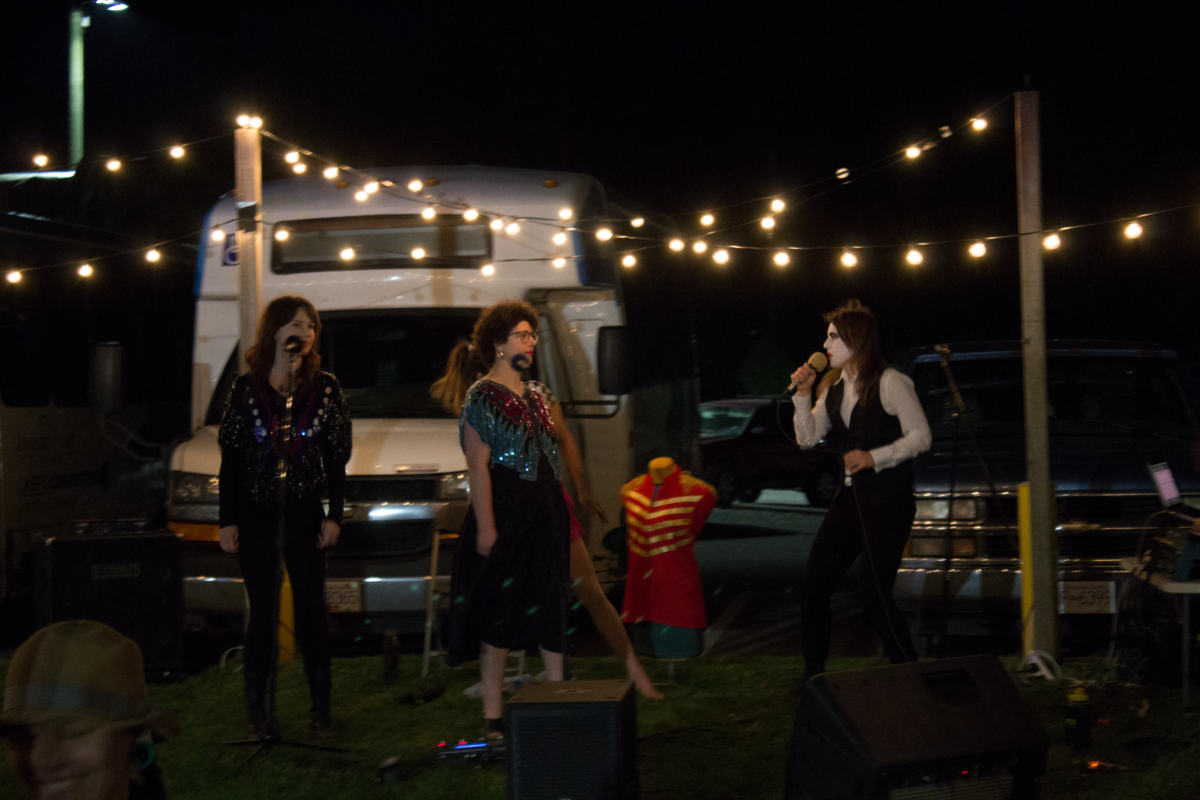 Over 200 staff, students, and alumni attended UFV's first ever collaborative event between the creative writing, visual arts, and theatre programs. The Interpret Creative & Performing Arts Festival featured works and presentations from UFV students, faculty, and alumni in a four-hour event the evening of Friday, April 27.
The event began with an opening reception in the Student Union Building. After being welcomed, participants were left to explore the presentations and displays set up around the UFV campus festival grounds.
Artwork from various classes were displayed throughout C building, the S'eliyemetaxwtexw Art Gallery, and outside on campus, including interactive displays, performance art, and short films. Theatre students put on seven performances around campus throughout the evening, and a variety of student, alumni, and faculty writers read their poetry and stories, captivating audience members in D building.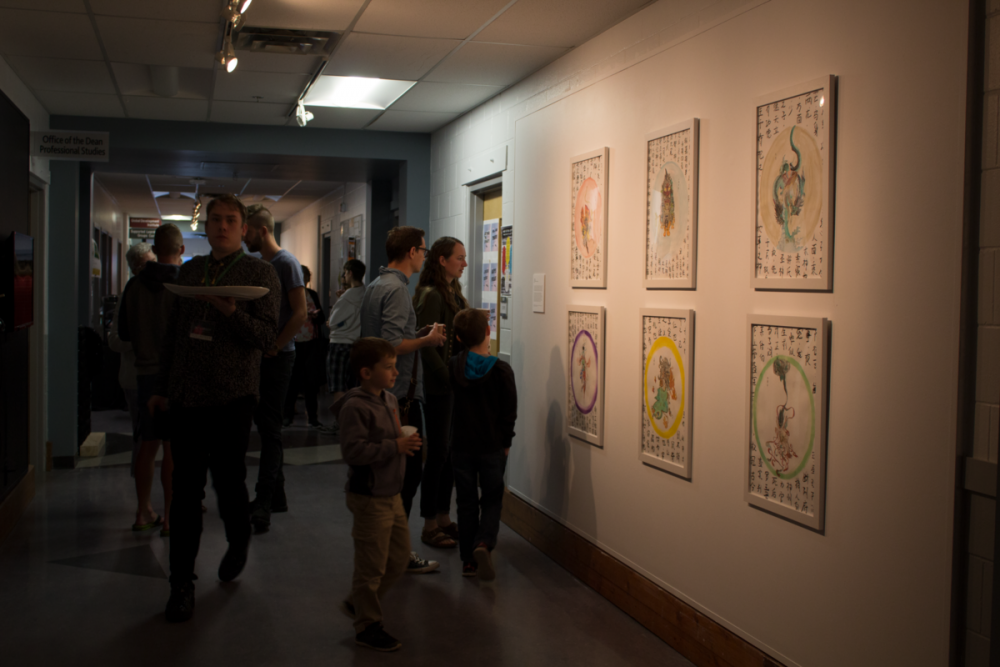 The evening ended in djembe and live music by Myriad of Whispers in the beer garden, set up by Ravens Brewing, outside of the SUB and C building. The music, provided by CIVL, also featured local favourite Kristin Witko and DJ Simon Bridgefoot live earlier in the event.
Dr. Bruce Kirkley, associate professor of theatre at UFV, believed that the Interpret festival was a very exciting milestone for the arts at UFV.
"I think today really showcases the collaboration and community we have here at UFV," Kirkley said during the opening ceremony.
According to Katherine Searle, president of the Visual Arts Student Association and member of the Interpret committee, the event evolved from the show that creative writing and visual arts students put on at the end of each year. Their goal with the festival was to integrate in the theatre program, and they took the opportunity to grow the event to include the community as well.
Planning began in October 2017, and took a committee of eight members and the contributions of many participants, volunteers, donors, and sponsors to bring the event to life.
Much of the artwork at the event will continue to be displayed until May 11, and all are welcome to view it.
Images: Cassie de Jong/The Cascade