Finding inspiration: UFV's graphic and digital design department holds annual grad show
'Tis the season for graduation, and all students nearing the end of their journeys at UFV have plenty to be proud of. Last Wednesday, April 24 a group of 28 students exhibited their work and skills at Highstreet Mall in Abbotsford. The event was titled "FOUND" and it invited UFV friends, family, and the leading local industry professionals in graphic design to attend. Both the exhibiting students and the department that supported them fully demonstrated that they have a great deal of pride in what they have been able to achieve.
According to Karin Jager, department head for graphic and digital design, the ultimate goal of FOUND was to celebrate UFV's emerging designers. The event was an excellent opportunity for grads to showcase their work to community and industry members such as the representatives who attended from Kwantlen Polytechnic University. Also, local firms such as Valley Creative Agency visited with the explicit intention of scouting graduates to hire.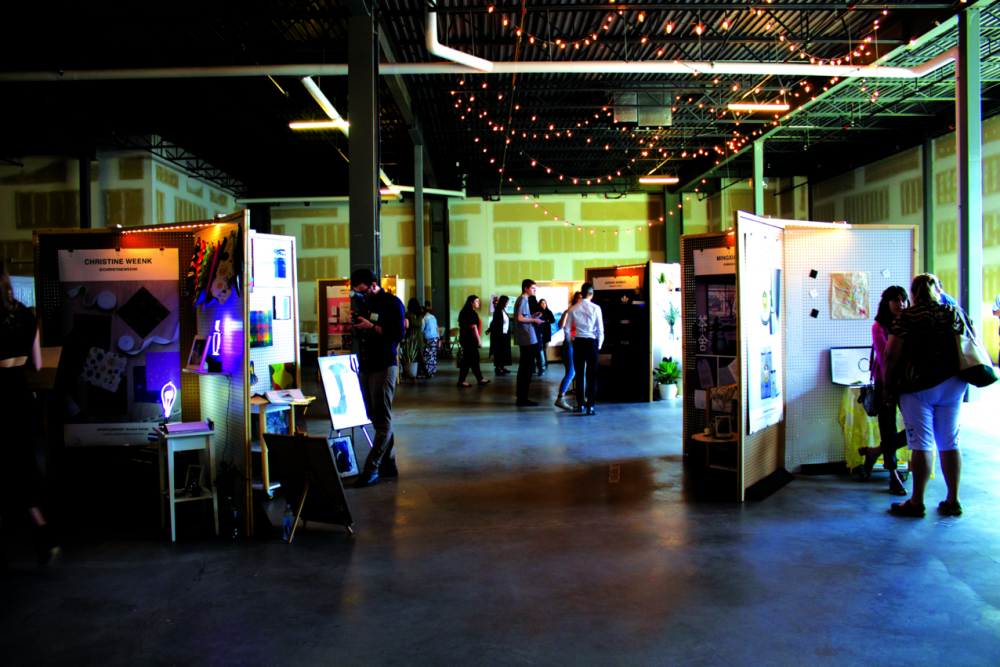 Jager said that there are 22 students graduating from the graphic design diploma program this year, and most of them chose to exhibit their work at FOUND. In total the show had 28 exhibitors, which included some graphic design extended minor students in addition to the diploma graduates.
To prepare for this distinctive event, in the Fall 2018 semester the students involved began working on projects where they pitched ideas and themes for their grad show. These exercises included a collective brainstorming session, from which the faculty selected a few top title ideas. Eventually the title FOUND was selected, to convey that this event is a place where attendees can find inspiration, but it is also a place where the industry can find talented new creatives.
The students also had to complete an industry review as part of their capstone courses. During the review, students assembled their portfolio with all their best pieces, and presented them to local individuals in the industry. Those individuals then provided feedback, so that grads were able to walk away having been made acutely aware of their strengths and weaknesses before heading out into the field. According to Jager, the students have found that experience invaluable.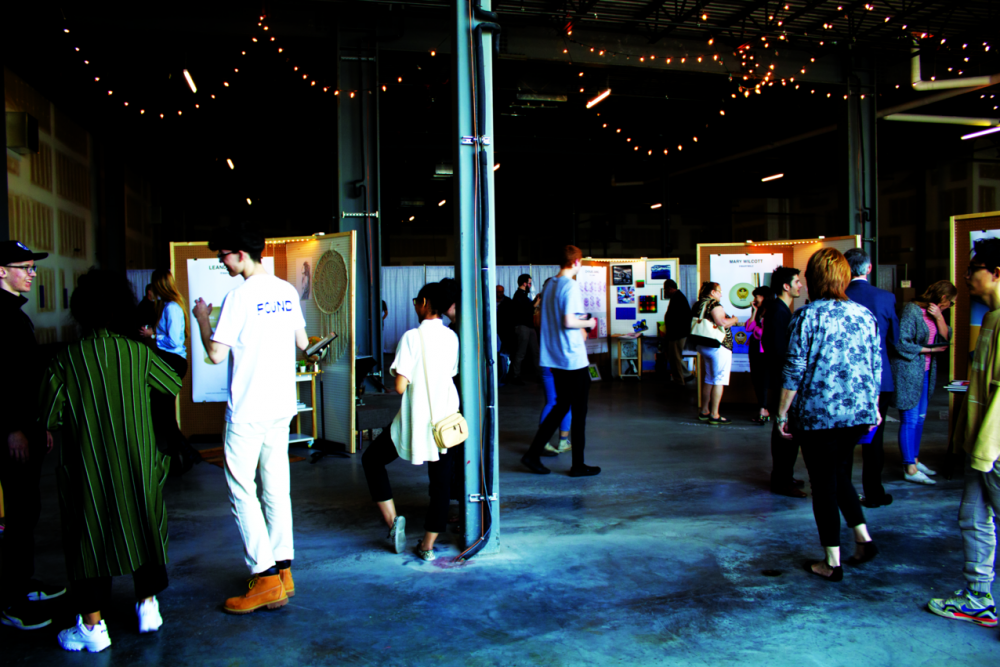 One of the many benefits of attendance was the plethora of giveaways. Many students gave away items such as buttons and stickers, which effectively boasted their personal flair. Items like this, along with business cards, allow the memory of each grad to linger in the minds of the employers who received each item. The funding for these items was graciously provided by the graphic and digital design department, along with a photo booth and music by local DJ Simon Bridgefoot to enhance each attendee's experience of the evening.
Jager stated that most of the graduates are projected to work locally in the Fraser Valley. Possible sectors they could find themselves working in could include agriculture, finance, retail, and some could work in manufacturing.
As of the show, none of the students have been hired into a position but Jager believed that the connections forged at the event would definitely lead to some hires.
Images: Cassie de Jong/The Cascade