How to endure (and conquer) a degree at UFV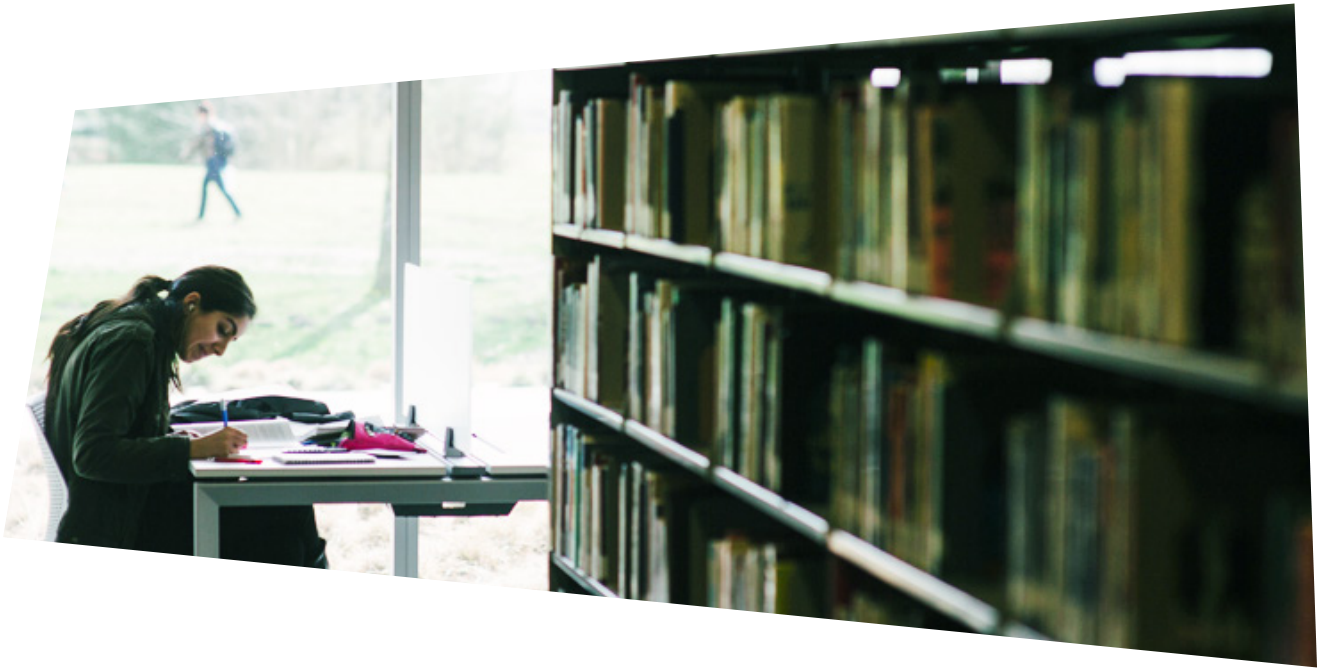 In the 2017/18 academic year, 29 per cent of Canada's population aged 18-24 attended university. Perhaps that number is an indication of the value of education today. Looking back at the value of the past six years of my time at UFV, I've come to a number of realizations that might be of use to future students. Call it a crash course in how to survive UFV.
The reality of a four-year degree at UFV is that it will take you longer than four years. While possible in theory, the course offering here isn't always the most considerate of programming. It is likely you will not get the courses you need in the semesters you need to finish on time. This could actually work to your advantage since it gives you time to develop your skills outside of your coursework. In fact, I encourage you to take your time to do more than just your degree while at university. Almost a third of undergraduate students at UFV are studying part-time and are able to engage in more activities. Get a job on campus or volunteer. If you have a position with one of the on-campus institutions (such as The Cascade newspaper, CIVL radio, and SUS), you may get access to priority registration and discounts on the semester-long parking passes that allow you to park in the gravel lot. Since parking space is limited and the best classes are often in high demand, those advantages can make all the difference in how long your degree takes you. It's the experience you gain in your extracurricular and volunteer positions that will truly give you the most bang for your buck.
The number one most valuable thing any student at UFV can do is talk to their professors. Here at UFV we have unprecedented access to our professors with our small class sizes relative to other universities. You never know what a couple courses and/or conversations with the same professor over the years could turn into in terms of paid research opportunities or future career connections. You might think that you're only here to gain knowledge, but more often than not you'll find it's the skills you learn in order to participate in and complete your classes and assignments that last beyond the semester's end. Your professors are more educated than you; learning to engage with them brings value to your courses beyond the coursework and you can begin to develop a relationship with them. If you want something worth sending in with your scholarship or job application, ask for reference letters with at least four weeks notice.
Actually finishing your degree is also important and you have to know how to get to that point. Pay a visit to the Advising Centre every semester or at least once a year in order to ensure you are on track with your courses. You can visit them on campus on the third floor of the SUB or you can book an appointment with them and find more info on their website. These are the people you will eventually declare your major and minor with as well. On that note, declare your major and/or minor as soon as you know it! Don't wait! As soon as you declare, you lock in the current requirements of the degree and won't have to take the extra courses or lose credit for courses you've already taken if in the future the requirements for your desired program are updated. Plus, you'll start to get priority registration for your classes as you get closer to the end of your degree! Register on time and keep a calendar of important dates and deadlines. Pay attention to how you work best and tailor your studying to what works for you.
Don't be afraid of student loans, just make the most of your education. It's possible to finish your degree with approx $30,000 in student loans which is not an insurmountable number. In 2010, the average student debt in B.C. at the time of graduation was $26,300. There is now no interest on provincial loans so that makes repayment much more accessible. Not to mention, you can also always send money back if you've received more than you feel you need, which makes paying it back at the end easier. Also, a great perk of applying for student loans is that you're automatically considered for low-income grants which can get you up to $2,000 for free each semester if you qualify.
If loans are not your thing, there are other ways to save money as a student at UFV. Take advantage of student discounts all around town. Many restaurants, stores, and services have discounted prices for students. Your U-Pass gets you free access to the Abbotsford Recreation Centre (ARC) and the Matsqui Recreation Centre (MRC) as well as access to public transit. Also, consider that the campus shuttle runs from Chilliwack to Langley and is free with your U-Pass! So you don't have to pay for the Route 66 bus down the highway if you can work with the schedule for the campus connectors.
One thing most people aren't prepared for is the huge prices on textbooks. If you can, make a friend in the first week of your course and consider splitting a textbook with them. Take advantage of used book sales, and check out books2go and bookmob to find great prices on used textbooks. Don't forget to check out the campus bookstore as well; they often carry used versions of texts and have great UFV swag available! Another great bet is to search for the PDF of the textbook online.
A degree can take a lot out of you personally and can affect your health in many ways, so it's important to take care of yourself as a student. Don't push yourself too hard. It's OK to fail at things; this helps you to learn your strengths and weaknesses, and now is the best time to do it. Learn to be honest with yourself about what you're good at and choose to spend your time and energy on the things you care about. Take advantage of the trails and wellness routes around campus, the UFV counselling services, and use your U-Pass to go to the gym — it's free on campus and at the MRC and ARC!
My biggest advice to give is this: don't worry about what job you will get with your major. Study something that interests you and then engage with the people around you who are also interested. Those connections you make with your peers and professors will provide opportunities for personal and professional development so that by the time you approach graduation, you have places to turn to for advice on finding employment. Pay attention to what and how you learn and develop the skills to help you succeed not just in coursework but in every aspect of your life. Think critically about why you are pursuing a university degree and what value it has to you. This is the place where you'll likely sort out who you'll one day be, so as Ms. Frizzle says, "Take chances, make mistakes, get messy!" This is the sandbox we get to play in before the real world, so stay smart and take advantage of it as well you can!