Kin Korner: The art of finding balance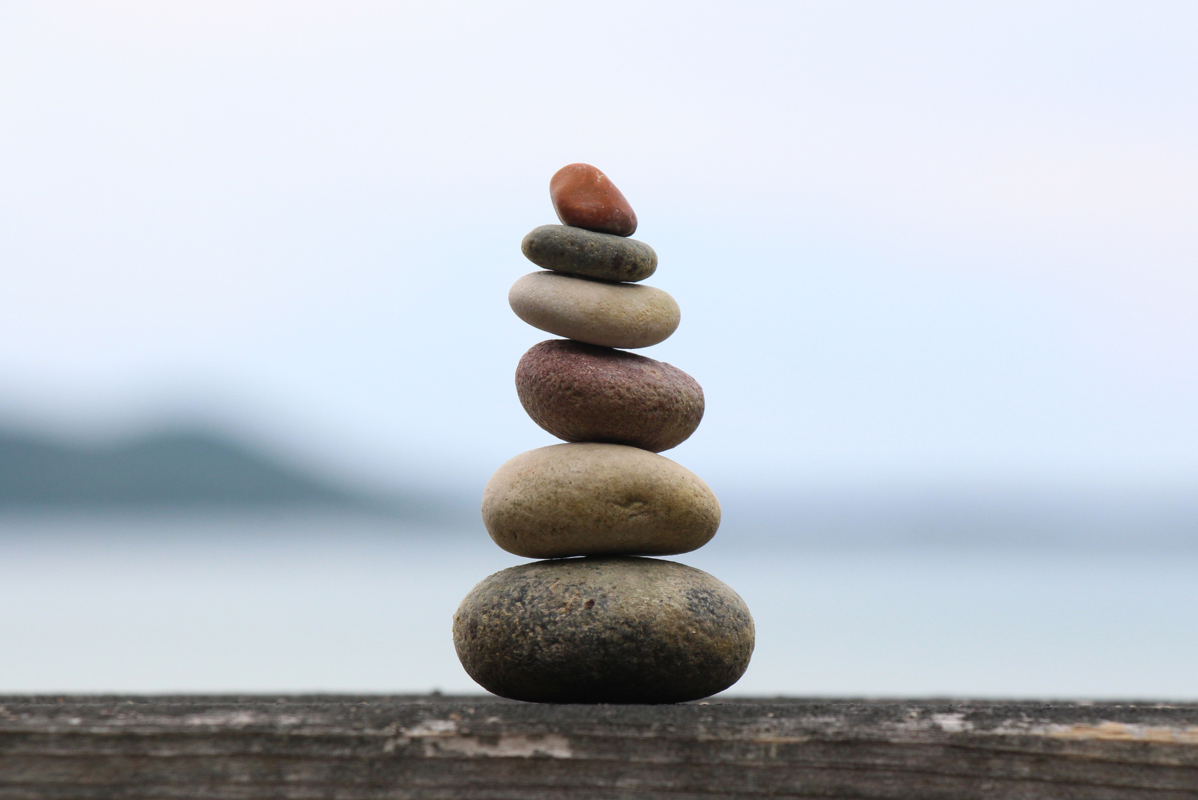 By Titus Bozga and Joleen Kruselnicki
Kin Korner is a health and wellness column, written by students from Kinesiology 360: Concepts in Health Promotion and Health Education.
A high speed, high pressure world is the reality of most university students. Life can begin to feel overwhelming as many obligations pull a person in different directions. Students are forced to perform a juggling act when combining academics, full or part time work, a social life, friends, family, and let's not forget taking time to care for yourself. It can often feel like there is just not enough time. Without proper planning, you can quickly find yourself dropping balls in your juggling act, and soon everything cascades out of control.
Websites such as mycollegesuccessstory.com can provide tips and strategies that help students remain in control by creating a plan to help maintain balance, such as the following:
Set Realistic Goals: Set goals in all areas of life, not just academics. Prioritize these goals, and let go of or put on hold goals that aren't top priority. This will then show areas where the student should prioritize their time and energy.
Learn to Study Effectively: According to Claudiu Langa, writing for Procedia, an academic journal of social and behavioural sciences, most students spent around six to eight hours studying per week during normal times in the semester, compared to 14 or more hours during the exam period.
Make good use of time by developing a study schedule. Studying a few extra hours per week will reduce the need to cram before exams, which in turn will reduce overall anxiety levels.
Take Care of Yourself: Eat well, exercise regularly, take time to see friends and family, be kind to yourself, celebrate successes, and set aside time for fun, as well as quiet time.
Take Charge and Simplify: Create "to do" lists, and cross off items that are not important. Learn to say no. Taking on too many responsibilities will interfere with set goals, and only increase stress and anxiety.
Researchers Lepp, Barkley, and Karpinski writing for the academic journal Computers in Human Behavior, found that academic performance, as well as mental and physical health, is negatively related to cell phone usage.
Minimizing time on social media and websites such as Netflix could effectively increase time spent on self-care and studying.
These four tips are a good starting point in creating balance between school, work, and personal life. While these tips may seem simple, they are the key to a healthier and happier lifestyle. If students don't feel adequately prepared to cope with the new environment of university, they become more susceptible to depression, anxiety, and illnesses during high stress periods like exams.
It is important to use a combination of strategies that work best with individuals. What works for one person may not be effective for another. Finding balance is a learning process that requires time and practice.
According to F. Diane Barth from Psychology Today, balance is a lifelong process, and is not based on a final goal. Balance is not about being calm and relaxed all the time, but rather, it is something that needs to be practiced over and over. Times of true balance are small, fleeting moments surrounded by times of constant adjustments. The patterns established in the first year of university can greatly reduce stress, as well as set a solid foundation for both current and future success.
Image: woodleywonderworks