Local band Casinos to release debut album People Watching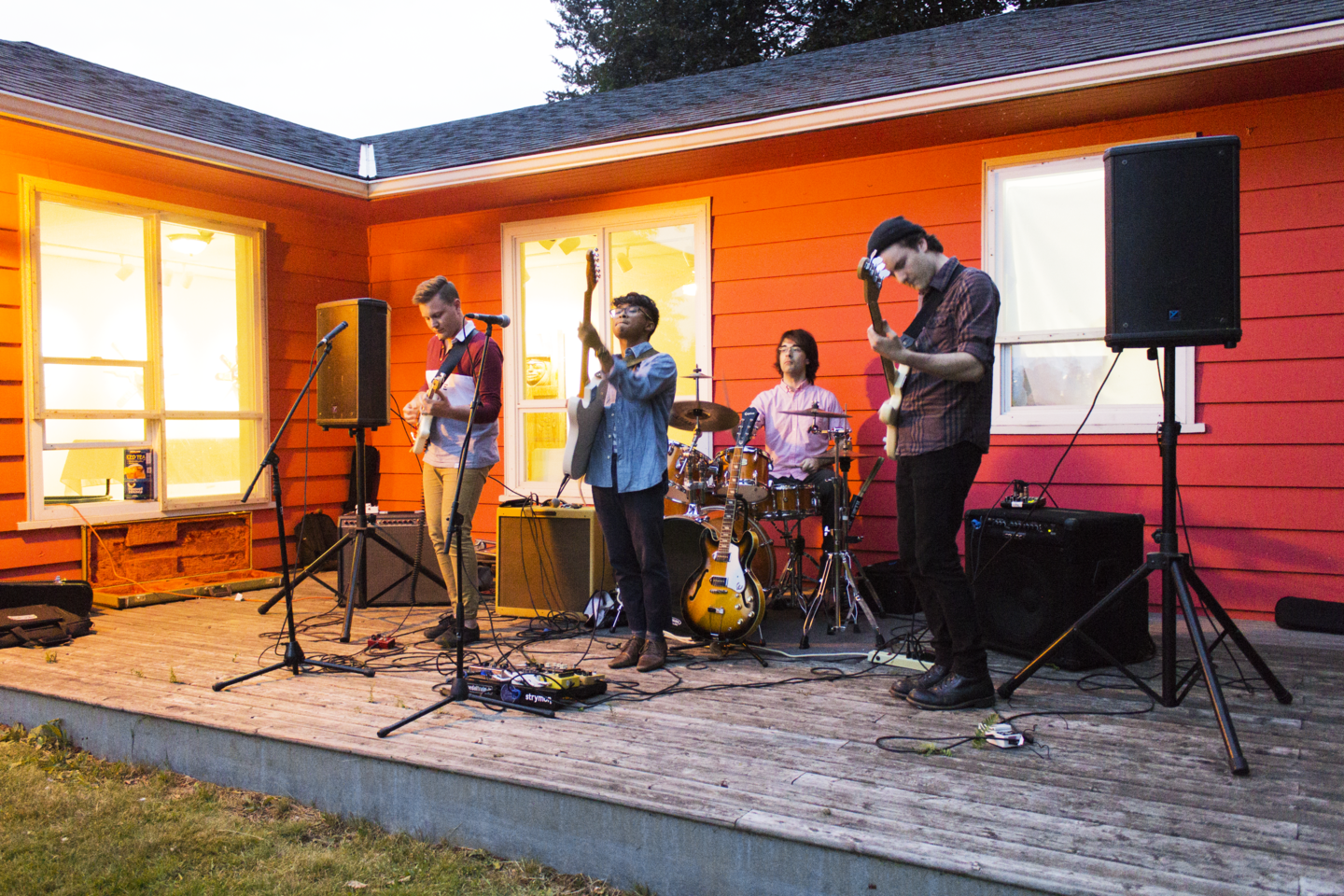 Abbotsford's local music scene has been built on personality and originality. All of that  is about to get better thanks to a new announcement from popular Fraser Valley rock-out Casinos. To mark their 10th year as a band, Casinos will release their first debut album online on Sept. 28. The upcoming nine-track album is titled People Watching. The band plans to have CDs and other related merchandise available at a release party in October. The time and date for the release party has yet to be announced.
Casinos consists of Kier Junos (lead vocals, guitar), Zachary Keely (vocals, guitar), Kenneth Kraylie (drums, vocals), and Skylar Townrow (bass). Junos and Keely are the band's two remaining original members; Kraylie joined shortly thereafter, having went to the same high school as the two of them. Townrow joined the band after having already been involved in the local music scene for quite some time. Together, the group is a very good fit, and continues to impress fans and newcomers alike.
When they first formed, Casinos' sound was entirely reminiscent of classic Britpop vibes. Now, they are more known for their original sound, which they describe as, "largely inspired by indie-rock sensibilities of guitar-rock bands popular in the early 2000s."
This release follows the band's two singles "Bad Decisions" and "Sean," which were released in the summer of 2017, and a four-track self-titled EP which was recorded in 2013.
The band had the opportunity to share those songs with a larger audience when they were asked to open for The Struts in 2016 at the Imperial Theatre. The band has even performed at the 2018 Canada Day celebrations at Canada Place.
Last June, Casinos held a music video release party for "Bad Decisions" at the Kariton Art Gallery. The event was well attended, and fans had the opportunity to hear the band play a few songs before the unveiling of the video. The hype surrounding this event proved how valued Casinos is in Abbotsford's local music scene.
With such success already, it is easy to grasp Casinos' international vision for their career. In a press release for their big announcement, they claim that it is their goal to "become more prolific artists and performers with the release of their new album and music videos."
To get more information about Casinos, follow them on Facebook and Instagram @wearecasinos. To listen to "Bad Decisions" and more rad tracks, visit their Bandcamp, casinos.bandcamp.com.

Image: Casinos perform at the launch party for "Bad Decisions." – Cassie de Jong/The Cascade