Louden ten year launch a success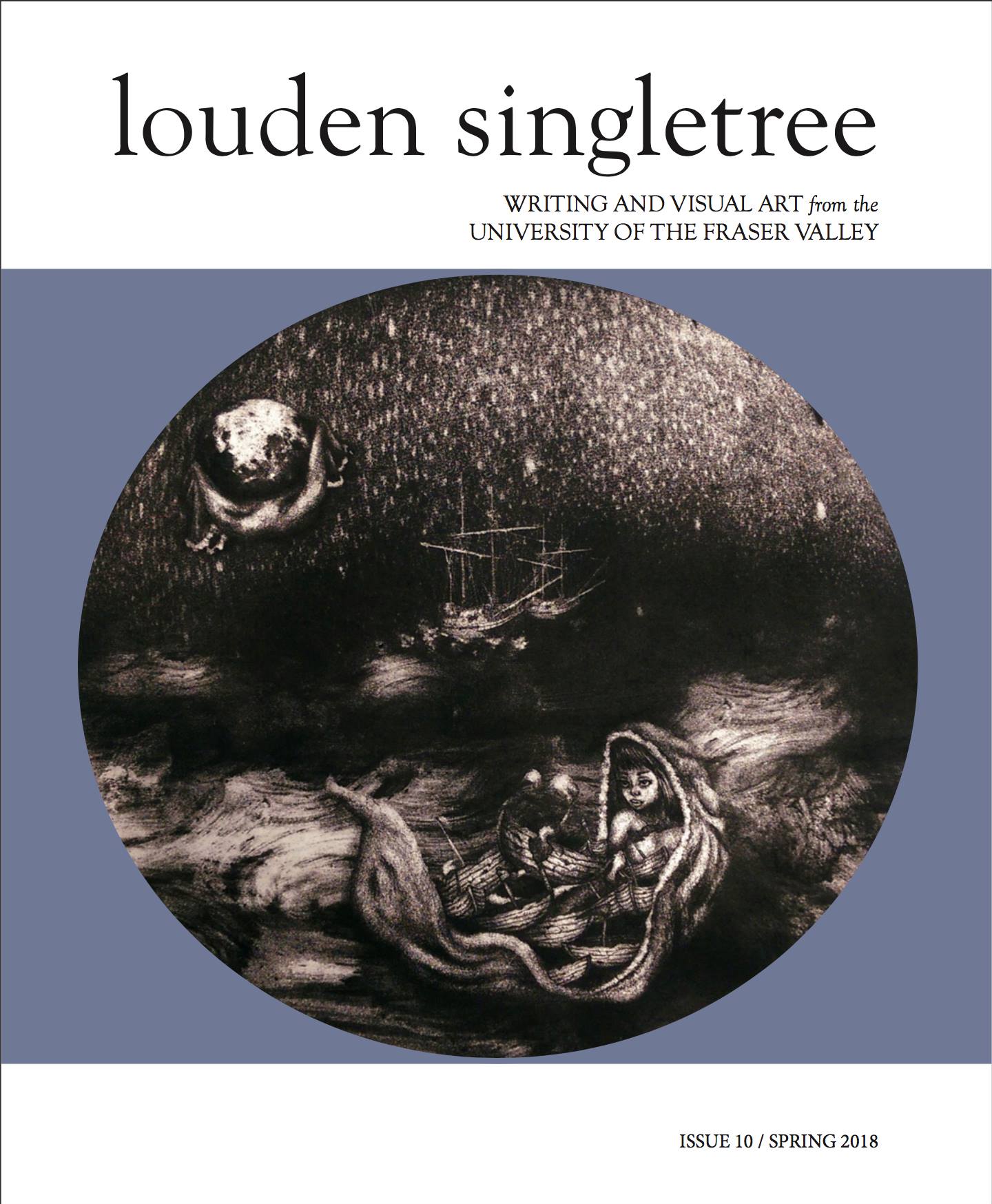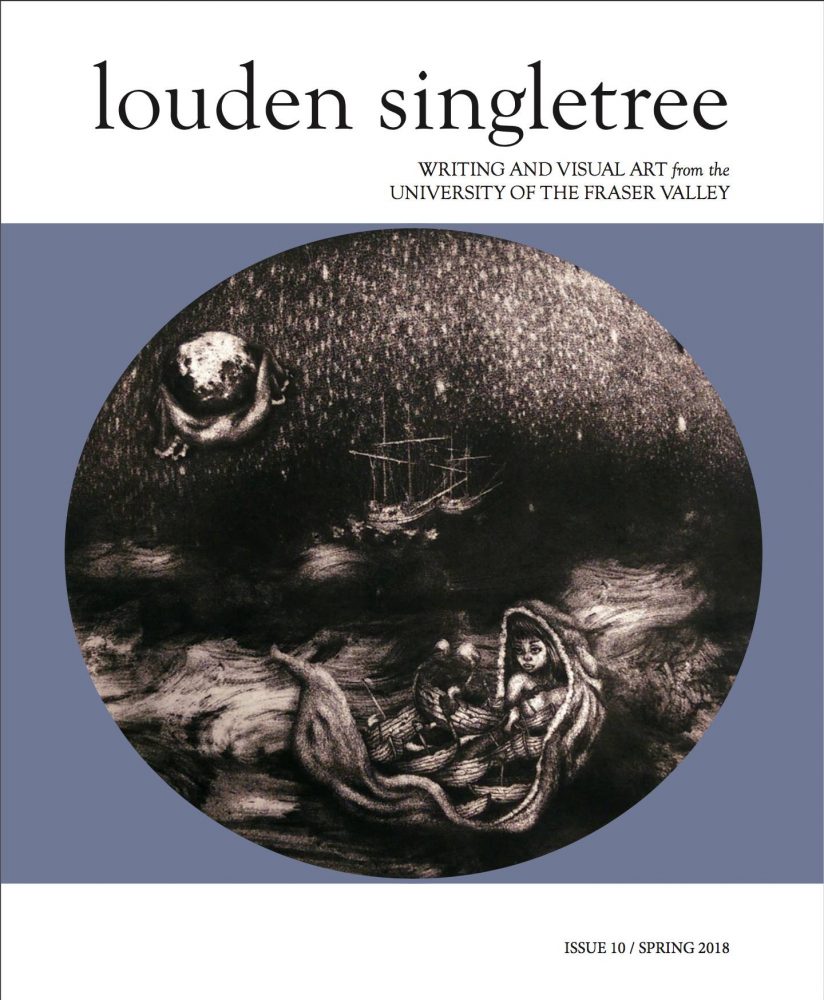 Thursday night in Baker House, Louden Singletree launched their newest publication. The magazine was created in 2008, and this year is celebrating 10 years. The publication assembles literary works such as poetry, short stories, flash fiction, and creative non-fiction, in addition to visual art pieces. Each piece is student created, and the journal itself is produced by a team of students.
Arriving on the evening of the launch, my eyes were met by a roomful of people, the place buzzing with excitement, and vibrating with the electricity that happens when a room full of creative individuals come together. To the left of the entrance was a featured art piece by Cassie de Jong. A stand up lamp, naked without its shade, and a curiously adorned light bulb atop it. Throughout the night, the bulb changed, totaling six different bulbs with varying black patterns.  
I spoke with de Jong about the project, and learned that it represented creativity and ideas that become shrouded by anxiety, and the fear of being judged by others. A more in-depth discussion on this beautiful piece can be found in the Louden Singletree publication.
As the night progressed, I heard a reading from a first-time contributor to the project, Chloe Redlin. I asked how she became involved in the project.
"I saw a poster on the bulletin board, and thought, why not? It's a great option for literary students who want to try something new, get something published." Her poem Dancing with Life can be found in this edition of the Louden Singletree.
Laurel Logan, who is on the editorial board, wore many hats in the making of this publication. "I did copy editing, I was the webmaster for checking emails, treasurer stuff, secretary stuff…" She is incredibly pleased with the way the whole project turned out. "I was so excited when we got all the boxes, and we looked at the first copy and we were just like 'Oh my gosh, it's beautiful.' We think the colour came out beautiful, and the whole design is really good. Joel [Robertson-Taylor] designed the whole thing. He put this whole thing together last minute. Definitely a team effort — a lot of people helped with this."
This team worked hard to produce a compilation of phenomenal talent and work. Going forward, Logan hopes that more people will become involved in this project. "I think more people should be submitting — the more the merrier. It's a blind reading, so we're not even going to know who you are. UFV is such a small community anyway, and the people who submit, it's not the entire school submitting, so everyone has a great and equal chance to get in, and it's a great opportunity, and it's really, really, really cool to see your work in print, in a physical copy."
Copies of the book can be found distributed across Abbotsford campus. For more information on contributing to next year's edition, check the UFV website. The editorial board will announce the deadline.