Mayoral Election: Candidate Profiles (Abbotsford & Chilliwack)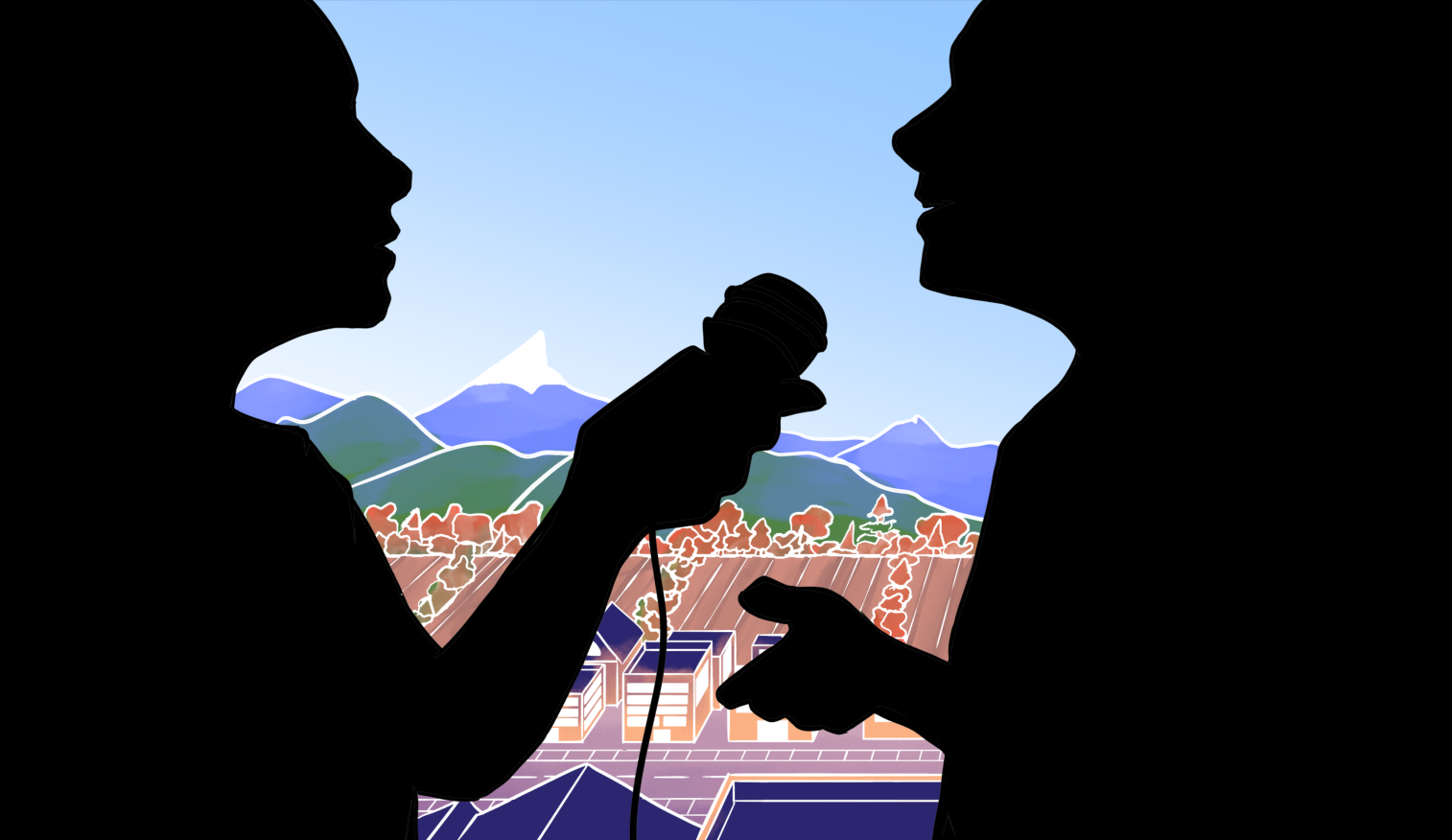 Abbotsford Candidates
Voting Information:
On October 20, 2018, Abbotsford voters will elect:
1 Mayor
8 Councillors
7 School Trustee
Abbotsford residents may vote if they are:
18 years of age or older on Election Day;
Canadian citizen;
Resident of British Columbia for at least six months before Election Day (April 19, 2018);
Resident of Abbotsford for at least 30 days before Election Day (September 19, 2018); and
Not disqualified from voting by any statute or law.
Voting locations:
-Abbotsford Christian Elementary School 3939 Old Clayburn Road
-Abbotsford Middle School 33231 Bevan Avenue
-Aberdeen Elementary School 2975 Bradner Road
-Exhibition Park (Ag-Rec Building-Main Floor) 32470 Haida Drive
-Bakerview Centre for Learning 32622 Marshall Road
-Bradner Community Hall 5305 Bradner Road
-Columbia Bible College (Columbia Place/Gymnasium) 2940 Clearbrook Road
-Eugene Reimer Middle School 3433 Firhill Drive
-Harry Sayers Elementary School 31321 Blueridge Drive
-Jackson Elementary School 33165 King Road
-Matsqui Elementary School 33661 Elizabeth Avenue
-Mountain Elementary School 2299 Mountain Drive
-Sandy Hill Elementary School 3836 Old Clayburn Road
-Terry Fox Elementary School 3071 Babich Street
-Upper Sumas Elementary School 36321 Vye Road
-Yale Secondary School 34620 Old Yale Road
-City Hall 32315 South Fraser Way
Abbotsford mayor candidate Moe Gill declined interview requests.
Trevor Eros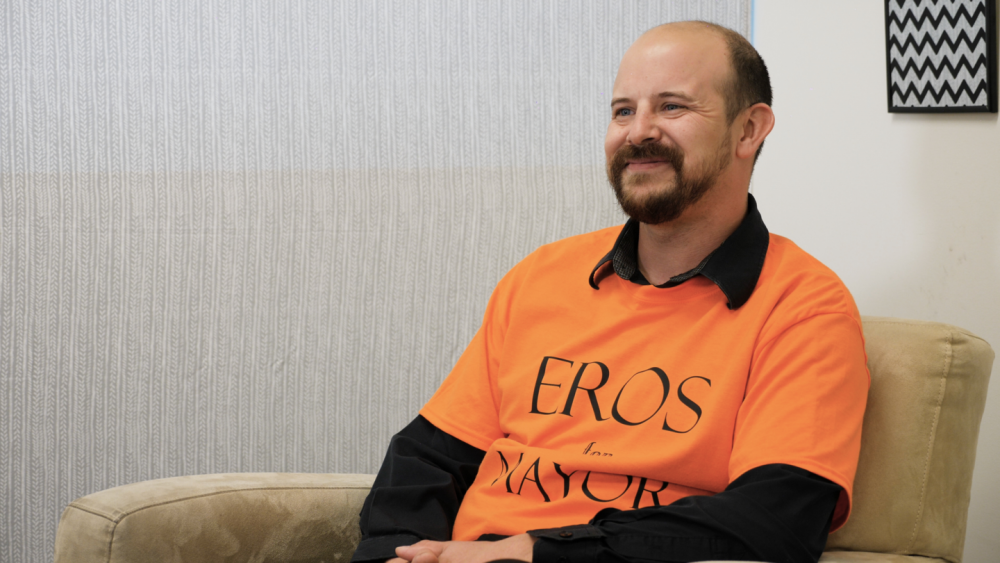 Why are you running for mayor?
I'm a game-changing candidate when it comes to politics. I'm not a politician — I am a regular resident who has developed my own leadership skills working in the community here. It's a bit of a different background, but I feel that it's a broader representation. I feel people could come up to me unbiasedly based on my experiences in life and have conversations with me, and I would genuinely take them to the right people in the right leadership groups when making those decisions for the community. I want to be a pillar and change things by having an actual voice be heard for everybody across the board, whether they've been here with the current direction or are just starting out in Abbotsford, and trying to build something for them.
I think that leadership in general, that experience, will definitely help. And I'm tying into that being a wrestler, which could take an expansive explanation. Really with wrestling, I'm at the forefront. We were there to serve a purpose, to make the people happy. You also have to be accountable to the people who are running the business as well too — you're trying to make everybody happy all at once. As a politician that's useful. You want to make as many people happy as possible. You do that by listening to people, reacting, and engaging people. The variety of managerial leadership skills I learned throughout Abbotsford can be applied to the job. Leading and being a mayor go hand in hand, but are also two separate roles.
What are your thoughts on affordable housing?
I think that they need to develop areas where — whether it's incentives for developers and landowners so that they will take into consideration lower rental rates — to something that's more affordable as it is when they're developing. Even working now with current owners that might be in the general area that would be really up for that idea. I think that's a step in the right direction — that's step one. I'm in the same boat; I've always rented and seven years ago I was paying $800 for a four-bedroom house in the city, and now I pay more than that for a two-bedroom apartment. I definitely feel that pinch. It's one of the hardest things. So not only for students, but I think for low- and middle-income families and individuals.
How should the city combat homelessness?
I think reaching out needs to be more of a priority. There's a lot of different community groups and organizations that want to help, but I constantly see homeless people out there and I feel that physically going out regularly and letting them know where our resources are and what options they have for addiction, recovery, or for shelter. I'd also like to work and figure out what the bylaw structure is that might be preventing other groups and nonprofits from being able to open their doors. Not just as an emergency shelter, but even just temporarily until we get the ball rolling. I'm happy that the province is developing the new property out on riverside — that's at least a step in the right direction. But there needs to be more immediate options. I'm really concerned because this is always a hot topic during elections, but there isn't ever a resolution. Nothing has been planned for winter months. What are we doing two months from now? What is our city going to do in two months when it's freezing? There needs to be an area for them to set up and live temporarily, where they can have resources in a more immediate area. And then I'm utilizing the buildings we may already have that are underutilized that we can put to good use.
What is the municipal role in reconciliation?
I think locally we should all be accepting to everything that's going on, regardless of anyone's background, creed, orientation, or decisions in life. It's appalling, the variety of things that have happened in government over the years in regards to how people have been treated in school systems and in public settings. Government should always be accountable for those things and I think the government will always feel inclined to be accountable for these things. If I was an elected official I would strive to do the same. I think there needs to be a constant show of respect that we're all Canadians in the world here. Being accountable for previous actions, I would definitely speak up on behalf of our government and take responsibility for those things. It's responsible now to set the tone as role models to ensure those kinds of things don't ever happen.
Do you have an interest in improving public transportation?
Absolutely. Public transportation is my main mode. I have a class five license, but I parked my vehicle. I haven't driven since December of last year — I've only taken public transportation. The problems right now are that we are already not ready for the people that we have, and it's great that we're planning for 200,000 people and it's great to head in that direction. I know they're going to open a new maintenance hub and add four new buses, but right now that doesn't help us regularly. Buses are late and they don't show up. And those are the two biggest things. As a commuter, you can't get to work on time. I think they need to make a few short-term decisions about routes and accessibility that will work and implement them right off the bat. There's no sense in waiting five, 10 years to try things out and think of what might come. I know they're changing different routes every year or so, but realistically, we can fix some of the problems now. If it's not working, then we can change it up, but we won't know unless we actually try, and they're not trying as hard as they should.
Eric Nyvall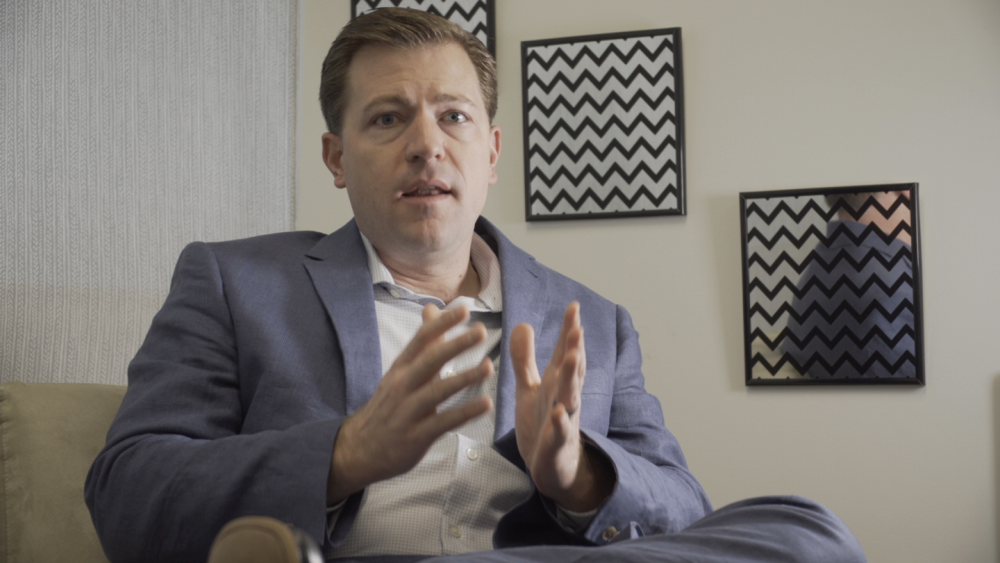 Why are you running for mayor?
Abbotsford is the only home I've ever known and it's the only place I am ever going to be. The decisions that we're making today will affect Abbotsford 20 years from now and it's because of that. I've got a young family. Our businesses are in town. There are issues that I'm very passionate about that I don't see being addressed, and I'm here to make that difference. Politics has always been something that I very much loved. I intend to throw myself into this job and hope to offer great service for Abbotsford.
Why should someone vote for you?
I've taken the time to go out and listen. Abbotsford has had a competent government, but there have been so many issues, whether it be funding for social infrastructure, whether it be something even just so basic as glass recycling. There are enough of these issues that are percolating, or that have kind of just fallen through the cracks. My guess is that when the votes are all counted, there will probably be, maybe even a mayor candidate, but at least one or two counsellors that will look at their slim margin of losses and say, "Man, I never saw that one coming. If I would've gone out and got more social engagement, even well before the campaign …" And we've done all of that.
What are your thoughts on affordable housing?
Abbotsford is basically crunched, as we all know. Mountains, U.S. border, land reserve, river — you name it. But we can look to other examples for where cities have gotten ahead of this. And a great example is Seattle, they used the free market. They got ahead of it, they sped up their zoning and approval process. And that's a city with lots of tech companies there. They have actually far more economically going on than we do. Now if you were to sign a lease in Seattle, you probably would get a $1,500 Amazon gift card as an incentive. But the answer is government needs to be permissive. We need to have a strong process, but we need to be quick, predictable, and allowed to be built what the market will bear. And right now we have a rental crunch. I believe that we should actually be prioritizing that. If there's a company out there that wanted to build a 200-unit, rental-only building, I think we should prioritize that in the queue. I think somebody that wants to come forward and do a good project, that project should maybe even go front of the line, because we have a far greater social need there.
How should the city combat homelessness?
Well, I've come up with a very strong plan for homelessness. It's ambitious and bold. You need to be aware of what can we actually do and what are we allowed to do in the city. We're very philanthropic, we're generous, there's a lot of people of faith in this community that would maybe even get behind it, but the city has no authority to go out and build houses for homeless people so that even if you wanted to do it, apart from the fact we don't have the money, it's right off the table. So then you look at it and we have homeless people getting chased out of parks by the bylaws staff at 8 in the morning, leaving behind a mess, needles, everything. That's not working for the residents and that's not working for the homeless because that makes them very transient … If we get all the homeless people in one suitable piece of land, they're no longer transient. They can have basic core services there and it makes it better for the city as well. Now with that, is that a band-aid solution? Yes, but when you're bleeding, you'd rather have the band-aid than not have it. And I believe in our generation, there will be a progressive or — I shouldn't even give a term to it — there will be a government, provincial or federal that will apply the adequate resources across Canada to really take a run at homelessness. Until that's done on a provincial or national level though, as a city, we just can't do this. I mean, Henry Braun has been totally right on the mark. If we came out with great, amazing services, we'll just displace the homeless people from other communities to come here … The courts have said that we have no right to chase the homeless people out of the parks if they have nowhere to go. If they have somewhere to go it's a different story. And again, I think both homeless and the tax paying residents of Abbotsford would be better satisfied with the process like that.
What is the municipal role in reconciliation?
We do have a couple of reserves in Abbotsford, and people on the reserves also attend Abbotsford schools. They use the same services. They are people of Abbotsford. I think if there are past grievances, we need to be aware of those, and if an apology is warranted, one must be given. I do believe that nearly all of the issues are to do with the federal and provincial government — but we're compassionate people here in Abbotsford. And if there are issues that need to be brought to the forefront, then absolutely, I'd be welcomed to it. And I would speak to it with confidence.
Do you have an interest in improving public transportation?
To be transparent, I'm not a bus user. My family has three cars: one for me and my wife each and one for our nanny to get the kids around in. But as our city grows, the roads will only get more congested. And air pollution is a huge issue. I'm looking at transportation from a different angle than what the other candidates might have been. I believe by getting many, many more people into the transport system, you can then have more money coming into it. With more money, then the cities will allocate better service. It's like looking at what comes first, the chicken or the egg.
I've looked at it and said, I think our issue is as much to do with people getting from Abbotsford to Chilliwack, Abbotsford to Surrey. The reality is the province of B.C. owns the passenger right of way on the existing rail track that runs from Chilliwack all the way through the flats, through Abbotsford, Fort Langley, Langley City, and Surrey. I believe the province of B.C. should be utilizing that, reactivating that service that we had decades ago and bringing it back. And when you have people legitimately using the rail service for commuting, once they get off that train, they're going to need to take a bus to UFV or the airport or wherever it is that they're going. And I think you'd have many, many more people, probably myself included, would be using the system and then it would make it better for everybody.
Henry Braun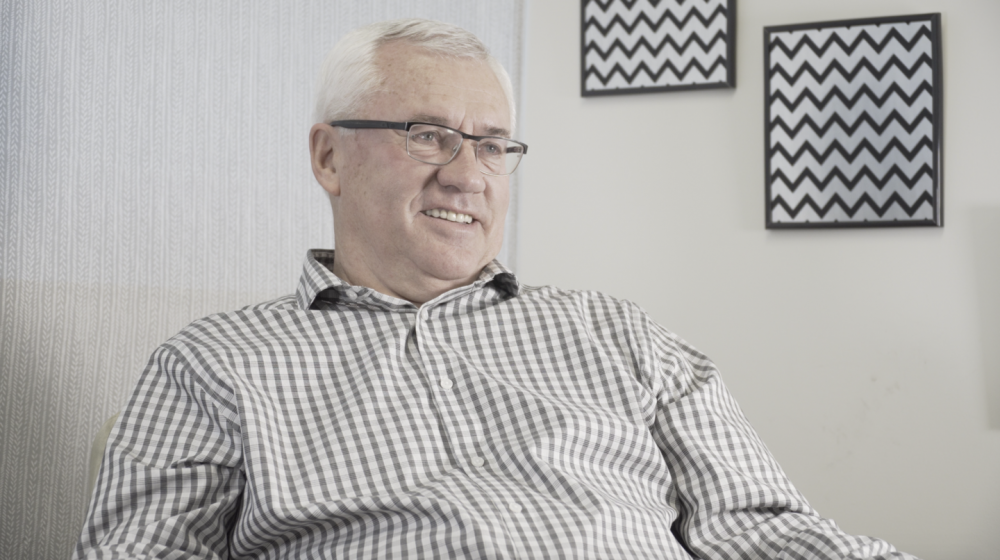 Why are you running for mayor?
The city has been good for me and my family for 64 years. I sold my business and this is my way of giving back to a community that's been very good to us. What I wasn't happy about is that we didn't seem to have a plan as a city. With some of the things that were going on I thought maybe some of my skill set would be helpful to the community, to get a plan in place that get us out … at least 25 years, instead of just until the next budget year.
Why should someone vote for you?
I've been a mayor who was very strategic in coming up with a strategic plan, then the four cornerstones: fiscal discipline, organizational alignment, complete community, and a vibrant economy. We've made very good progress on the first two. With fiscal discipline, without your financial house being in order you can't do anything. Why? Cause you don't have money to do it. That's where we were when I came to council, our net financial position was 17 million in the red. We have turned that around so that we are now 193 million in the positive. And that's a big number, but that's not free money or unrestricted money. Of that 193, 160 million — give or take a million — is designated for things that aren't so sexy. Sanitary sewers, storm sewers, water, roads — that sort of stuff. We can't touch that money. So what's left is that we have about 35 million, which is about 35 million more than we had when I came to council, to do the kinds of things we should have been doing for the last 15 years. So I'm focusing in this term on complete community, quality-of-life issues, things that people are asking for, that they're crying for. More sports fields, or more arts and culture, a black box theatre, a performing arts centre, an olympic-sized swimming pool. I want all of those things for our community. But it comes back to the money — if you don't have the money, you can't do it. We have a plan, and we're going to work that plan. It's going to take us another four years to get to the point where I feel I could step away and let somebody else carry on from there.
What are your thoughts on affordable housing?
We have addressed that in our official community plan, and more specifically in our Plan 200K, which is a densification of our city centre, about 5,600 lots where people can subdivide them into two, build smaller homes — so now you'd have two houses on the same land as you had for one house before, but in addition to that the plan allows for garden suites, about five or six hundred square feet, coach houses, granny suites, so that, theoretically, you could have six families living on a piece of ground that had one — or two, if it had a secondary suite. So that densifies our city, but it also creates smaller houses that people can afford, because younger people coming out of university, going into the employment sector, can't afford to buy big lots with a great big house on it that sells for eight or nine hundred thousand dollars. We are doing that intentionally through our plan, we are allowing smaller suites — we have as low as 320 square feet — because not everyone wants to live in a 3,000 square foot house, or even a 1,500 square foot rental apartment. We're laying a foundation for the private sector, for the marketplace to come in and build some things that they could never build in Abbotsford before.

How should the city combat homelessness?
We had no supportive housing four years ago when I became the mayor. We now have 70 units of supportive housing and the provincial government has just given us another 83, to the tune of their funding at 12 million dollars, because housing is not the purview of local government, it's the provincial government, and federal in some cases. (Not for homelessness, for affordable housing.) We're a country that doesn't have an affordable housing strategy, or a national housing strategy. The prime minister has said he's going to do that, and I take that at his word and he'd better do that or I'm going to start harping on him soon.
But there's another 60 units of supportive housing coming from another non-profit. So within the end of next year we will have probably around 240 supportive housing, where we had zero four years ago. And we continue to pound that home with the province that we need more. You know, even at 240 it's not enough; our homeless population — not just ours, everyone's — is increasing. And were losing more and more people at the bottom of the economic sector of our community. And they tell me there are 4,000 people in Abbotsford that are one paycheque away from being homeless.
What is the municipal role in reconciliation?
One of the very first things I did when I became the major was to sit down with both Sumas First Nations and Matsqui First Nations and to build a bridge, because I thought that we were not doing all that we should be doing there. So I built up a very good relationship with Dalton Silver, who is the chief of Sumas First Nations. We get together quite regularly for breakfast or lunch and talk about things. We are actually working closely with them to help them achieve some of the things they would like to see, especially as it relates to Sumas Mountain, Lightning Rock, and the Thunderbird Caves, because it has significant heritage and spiritual value to them. We're actually making very good progress with Sumas. Matsqui has taken a little longer to develop that relationship; I'm not sure why, but I will keep at it.
But yes, reconciliation is something that is near and dear to my heart. I totally get where they are because my parents fled from the Ukraine during the Second World War and under the communist regime everything they owned was taken away from them. So I am empathetic to where they are.
Do you have an interest in improving public transportation?
Following on the heels of Plan 200K was an update of eight master plans. Parks and rec is one, transportation is the second one. We're going to increase the frequency of our transit system from High Street down to Maclure, Old Yale, downtown, South Fraser Way, historic downtown Abbotsford, up to the university. That is our main spine. And that's where the densification of the 5,600 lots is on that spine, in a direction of about two or three hundred metres on either side. That's where we want the densification, and run those intervals every 10 or 15 minutes, so that people will actually jump on transit and use it. Right now it takes three or four times longer if you take a transit bus, rather than if you get in your car and drive. That's not acceptable. We have to get some vehicles off the roads. One bus has 40-50 people in it — the benefit to the environment is is a no-brainer. We just have to do it. But that transportation master plan has only been approved a few months ago, so now comes the implementation stage. All of these master plans, that's why I'm running for mayor again. I want to see the implementation. I don't want a new mayor and a new council coming in and saying "We don't like this, we want to go a different direction," because then we're right back to where we've been for too many years.
Gerda Peachey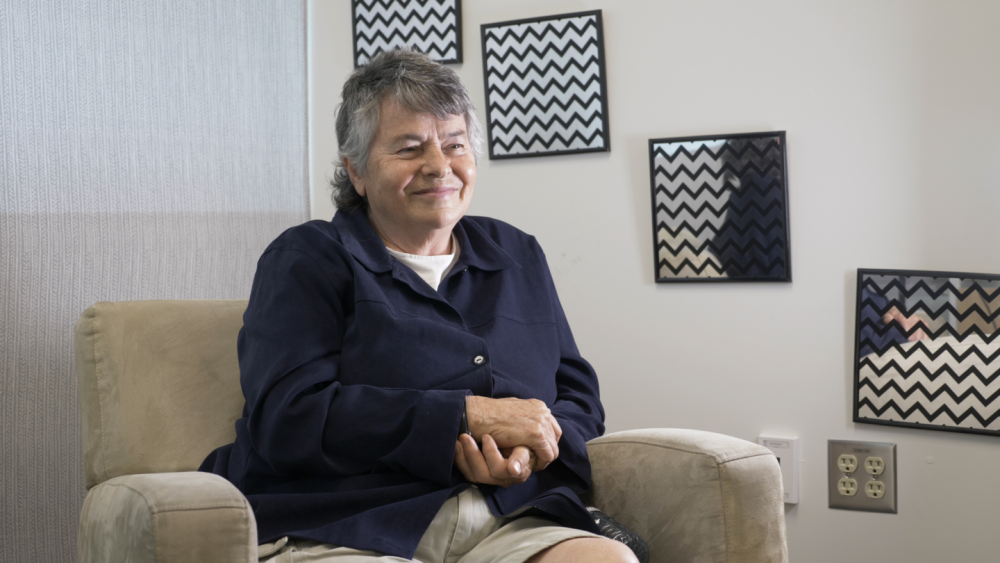 Why are you running for mayor?
Well, I'm 74 years old and in the past two years we fought so hard to preserve our neighbourhood, and in that journey I became very angry at a lot of the things that we encountered. So I said I'm going to do what I can do. This is an anxiety in some of the older communities. People who bought there wanted to live there until they died, and they're seeing their neighbourhoods being gutted, ripped apart. When Henry Braun ran last time, I really liked him. I really supported him. I would have run for mayor because there's all these issues that mattered to me and I said, if Henry Braun runs for mayor, I won't. If I got 10 votes and there was 10 votes difference, I didn't want to be that 10 vote difference. I didn't want to in any way block his journey, because I thought he would be a wonderful mayor. And a lot of my friends who tend to be sort of left-wing said, "Oh don't vote for Henry, he's pro-development." I'm free market mentality. And I said, "Well, what's wrong with pro-development?" You know, pro-business. You need to have a vibrant economy, you need to have businesses. But now I get it. He's pro-development. My town is being gutted and I don't like it. I told you the reason I first got involved was when I found Grant Atchison and said, "I'm so angry at what I'm seeing here."
Why should someone vote for you?
For me, the issue is we have a mayor and council. They make the rules. Then they need to enforce those rules across the board to everyone, and if the scofflaw happens to be very wealthy and very powerful and says, "Oh, well I'll get a lawyer and I'll fight you in court," that's a huge issue. I talked to city staff over the years and I think Henry Braun said it again last night at the debate. It's not that we're not doing anything, but they take us to court and tie us up in court for three years and then we lose anyway, that's what city staff said. They said even if we managed to get it to court, we sometimes get laughed out of court and we lose. So we've spent all that money and time and we lose anyway. So over the years, once in a while, city hall will tell me, we know that you're right, but we've given them some fines, and I say to them, show me that the fines have been paid. On occasion under FOI I do get some of that information. Sometimes they get paid, but city hall just sees that as the cost of doing business and they're allowed to go on and on and on doing things illegally that are very lucrative. Stop it. What does the word illegal mean? That's all I care about. Let's have a town that has rules that are sensible, doable, and enforceable, and then enforce them. That's not a hard concept.
What are your thoughts on affordable housing?
You see that you need affordable housing and that's the thing: this mayor and this council have been gutting Abbotsford of the existing affordable housing with the goal of densifying and making us bigger and making this more like Surrey and Vancouver. We're taking away affordable housing for the goal of bringing in 60,000 more people so that we have 200,000 people by 2040. Does that make sense? It was an affordable city, and people from Surrey and Vancouver were coming out here because it was affordable, but this current council is gutting our city.
I don't know if you can ever reverse anything, but you can sure slow down this crazy determination to make us bigger at the expense of the existing residences. I would be all in favour of people being able to have one or two suites. I'm not opposed to that. I'm only wanting a level playing field. I want the rules clear and then let's all abide by them.
How should the city combat homelessness?
I have two friends who really care and have really been involved. And you know what, nobody's got an answer. I've gone to some of their big hooey hoo confabs, I call it the misery industry. I went to one not too long ago. One of the rooms at the Agricultural Rec Centre was full of people and they all drive good cars and they're making a living. There's a lot of people making a living on homelessness and drug addiction and mental illness. I have called it the misery industry for a long time because a lot of people do very well by the broken bodies of society, but you know very well you guys do that. This is not an issue that is supposed to be under the mandate of the municipal government, it's supposed to be taken care of by the provincial government. We're talking about mental health and addictions, but the fact is that it's costing Abbotsford a lot of money. Given the harsh reality that the province isn't stepping up the phase and carrying it — and I don't know if they can — the only way you could cure it would be to take the attitude of back in whenever, the '40s, '50s, whatever. Vagrancy wasn't allowed. It was against the law and so there was a very harsh sort of attitude to that, but what we've done is we've gone too far the other way, and so now we have the provincial government saying, "No, no, no, you can't make them leave your parks and too bad if they're in your back 40, you can't mistreat people and take away their homes and the stuff," but that's crazy. That's enabling and now it's a free-for-all and everybody can do it and evade rent and still get money from the government for food and so on. So this is crazy. This freedom to park wherever you want to park and it's degrading. It's degrading to them and it's degrading to this city.
So if there's going to be a cost to Abbotsford anyway, I say build housing for them. It's going to cost money, but at the end of the road I don't think it's going to cost as much as it is now. Build clean, decent housing for them. But that housing has to have security because they are afraid of one another, too. And that's why often they won't stay in the shelters — they hurt each other if they're high on drugs or mentally damaged. So I think the city has to provide housing.
Do you have an interest in improving public transportation?
We live out on Oak Ridge Crescent and at night when we see a bus we think we're seeing a phantom. Thankfully we can still afford cars, but no busing. We don't have enough houses out there to warrant it. But I've heard a lot of people say that. The City of Abbotsford doesn't really control that, right? That's B.C. Transit, isn't it? It's not entirely something Abbotsford can decree. In some sense you can't fault mayor and council. I went to one of the transit meetings many years ago that was held in Mission. It was very interesting. But I don't really know how much the mayor and council can actually increase that.
And of course there's always a cost, and how much is the public willing to pay? But if we're striving to get 200,000 people, then you have to have more transportation. John Vissers is a guy that you probably know that it's been agitating for that for years. I just thought it was a wonderful idea, but when they were first talking about it, it was doable. Right? There was that beautiful green strip on the freeway all the way from Chilliwack to the top of Surrey there. And you could have just punched that rail line straight down there and it was there. There was almost no cost to that, that the green strip was there. Now, I don't know. I don't know if it's possible anymore. It was a good idea though.
Nadine Snow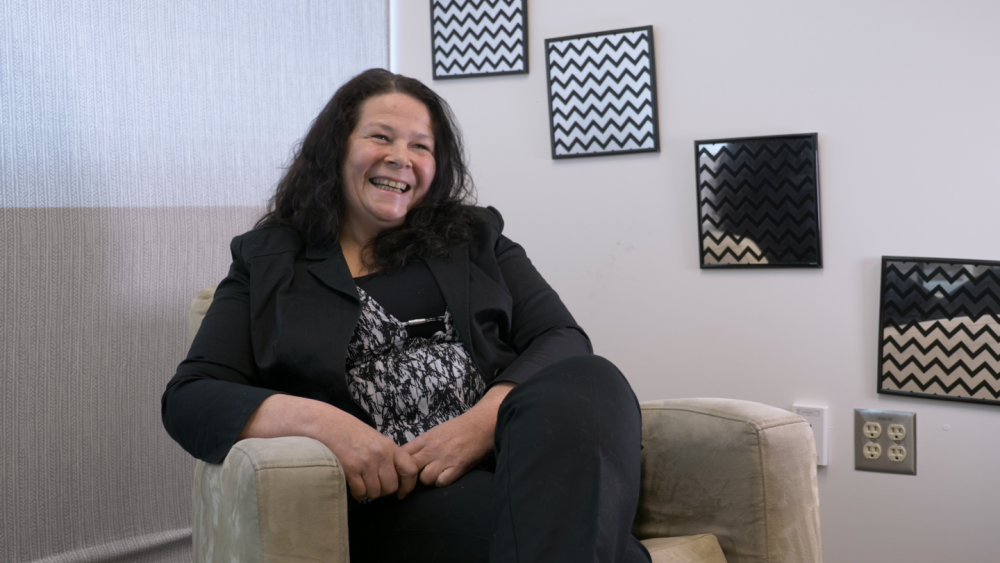 Why are you running for mayor?
I'm running because I think that we need to become more community-minded and less single-minded. And I believe that if people could open their minds a little bit more to other people's perspectives and conglomerately [sic] get information. Information sharing is the biggest problem that I see when I read the official community plan is 200 pages long. A lot of people are not going to take the time to read it, will not understand a lot of the context of it, and therefore it's kind of "It'll be what it is." So if people could come together to make it more accessible, easier to understand for everyone instead of only people that wrote it or were involved in the process of doing so, I think more people would care a little bit more, and more people would voice their opinions, more people would share their ideas, and I think that's where we need to go.
Why should someone vote for you?
Because I believe that as a community, as a group of concerned citizens, we can make positive changes in Abbotsford, in many, many issues. The issue of homelessness, the issues of affordable housing, the issues of growth of the city; we all can play a part in that and we all should.
What are your thoughts on affordable housing?
I noticed in building a city plan, they have this midtown connection they're making across the highway to these apartments or condos, whatever you want to call them. Looking at the rents for these places, a two-bedroom running at I believe it said $1,795. I couldn't afford to live there. I don't think most students could afford to live there and if they did, it would require three or four of them to be able to pay the rent in a two bedroom. That to me is not really affordable for most students or anybody other than perhaps professional people or people that have established a career of some sort. When you're a student and you're young and you're trying to find out "What am I, where am I going, what do I want to be?" and you're taking courses, and you have a great deal of stress, you may be working two jobs after school just to try and pay for your books. We need to have an affordable housing system, as I said, dispersed throughout the city. So if you happen to be a student here and you work at the Starbucks in the mall for extra cash to buy your books, how about an affordable housing project where that student can live close by a transit system that's going to get them to their classes but also get them home safely at night after their shift at Starbucks.
How should the city combat homelessness?
Key goals would be to reduce the amount of homelessness in the city. Part of that is going to come from affordable housing. Just because somebody is on the street does not mean that they are suffering from either a mental health issue or drug issue. Sometimes it's a set of circumstances that causes a person to be there. I have almost had that happen to myself.

I lost my job by no fault of my own. The business shut down, the windows were papered over, there were no separation slips. There were no paychecks and there I stood with two children on my own. I went to the Salvation Army and they helped me. Other than that, I would have been homeless with two children, so coming from that point of view, if there were affordable housing for everyone to access based on a percentage of their income then these people would not be in that state of stress. It's terrifying to not know if you're going to have a home to go to. If we can solve, or at least reduce, that issue in our city by doing something such as asking each developer that's going to create a housing complex, "Give us one unit, one unit for subsidized housing in your building," they're still going to get their revenue and somebody's going to get a home that needs one.

That's a community-involved situation and also would disperse these people. You don't want everybody living in one particular space, so each person that was seeking a home, say they work in Clearbrook. They need a home and Clearbrook building; a subsidized housing unit downtown isn't going to necessarily help that person, especially with the problems we have with transit. Have them dispersed throughout the community. Let these people feel a part of the community and take the stress away. You save literally millions of dollars in healthcare, in homeless issues that arise from that. People are hungry. People are scared. Give them a home.
What is the municipal role in reconciliation?
I am Indigenous. I think that what I've seen in the past, I would have to disagree with the way it's being handled. Throwing money at a problem doesn't solve the problem. A friend of mine went to residential school with eight of her brothers and sisters. She told me some horrific stories of things that happened in that particular place and the damage that was done to her mentally; you couldn't possibly put a dollar on that, you could not. And oftentimes when people have suffered some form of abuse in a situation, they either perpetuate that abuse or they turn to a substance to wash it away or what have you. So to me, throwing money at a situation when somebody may already be suffering from a drug addiction or other addictions isn't going to help them … I do know when the residential school settlement came out, there were cheques issued to individuals that suffered at the hands of whatever that particular institution was and that to me was pointless and derogatory. You can't pay me for my suffering. You can't make it right by doing so. I think that, again, being an Indigenous person, I've lived most of my life not involved in that part of things, but I do have some very different belief systems based on that, which I think is why I'm a little more open-minded to a lot of things than other people may be. I'm not saying that people aren't, but generally speaking, a lot of people have a belief system that's very, very rigid. I did not. I accept people for who they are and what they are and if you're respectful to me, I'll do the same to you. And I think that's the way we should all live. We have a charter of rights and freedoms for a reason … Just being involved, going to their meetings, seeing what their concerns are in their community and let's work together. We all have many of the same concerns in regards to homelessness. Sadly the largest percentage of people that are homeless are Indigenous people. So if we all share a common issue, maybe we could all get together and solve it.
Do you have an interest in improving public transportation?
If there was a bus service that could get me to my work and home from my work at a time that was useful to me, that would get me to my job on time, yes, I would take it, absolutely I would. But many days I may start at 5 in the morning. There's no bus service at 5 a.m. or 4:30 when I need to get there, and a lot of people that I've spoken to that work out in more industrial areas, the service is very, very, very limited and does not run at a late enough time at night and in an industrial area, that's what you need. People work on shifts. They weren't random hours well into the night and very early in the morning, so we need to look at what services we can provide and again that's going to cut down on emissions.
Chilliwack Candidates
On October 20, 2018, Chilliwack voters will elect:
1 Mayor
6 Councillors
7 School Trustees
2 Cultus Lake Board commissioners
Chilliwack residents may vote if they are:
18 years of age or older on Election Day;
Canadian citizen;
Resident of British Columbia for at least six months before Election Day (April 19, 2018);
Resident of Chilliwack for at least 30 days before Election Day (September 19, 2018); and
Not disqualified from voting by any statute or law.
Voting Locations:
-Chilliwack Middle School Gymnasium, 46354 Yale Road
-Evergreen Hall, 9291 Corbould Street
-Greendale Fire Hall, 6485 Sumas Prairie Road
-Promontory Heights Community School Gymnasium, 46200 Stoneview Drive
-Rosedale Traditional Community School Gymnasium, 50850 Yale Road
-Sardis Elementary School Gymnasium, 45775 Manuel Road
-Watson Elementary School Gymnasium, 45305 Watson Road
-Yarrow Community Hall, 4670 Community Street
Chilliwack mayor candidates Dave Rowan and Brigida Crosbie declined interview requests.
Ken Popove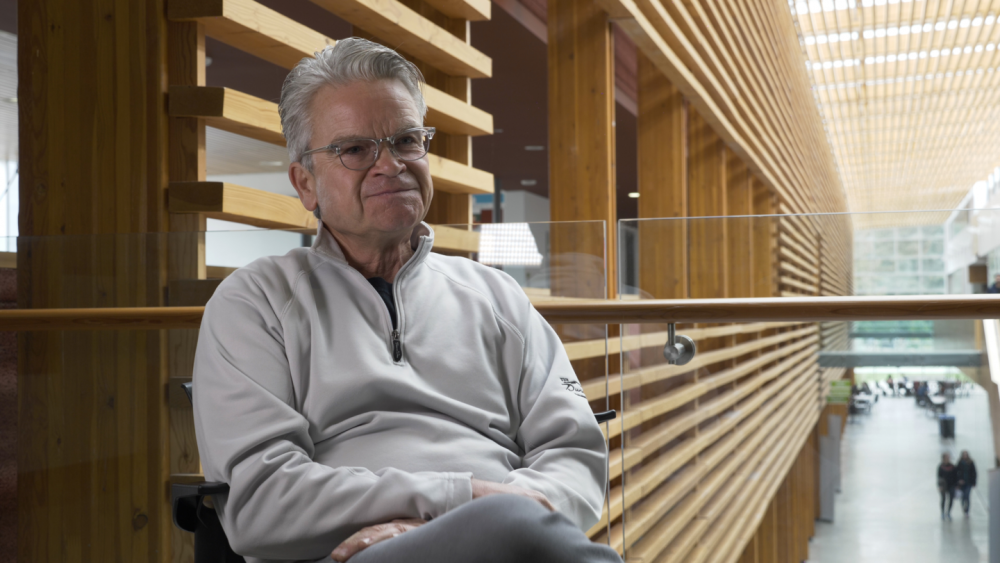 Why are you running for mayor?
To bring a different form of leadership to the table. I put my time in, I've been involved in volunteering for the past 30 years. I love my city. Our mayor has brought us to this point and you know, with a lot of great expansion on an economic side, transportation side, but more can be done and my strength is bringing people together, and I feel that's what it's lacking at this point. So for me, I know it's challenging. Mayor Gaetz has a lot of support, but I'm willing to take on the challenge.
Why should someone vote for you?
I've been involved on city council for the last seven years. Prior to that I was on the Business Improvement Association, for 12 years — the last five of that as president. I'm experienced, I'm in the know, I've been involved. I volunteered for the last 30 years in our beautiful city, by way of event organizing. I like where I live, I love my city, and if I can give back to the city with my knowledge, with my leadership skills, I think that'll take us a long way as a whole, as a city … I would bring a different style of leadership to the table. My strength is in the collaboration and innovation to bring groups of people together. My strength is with people and I'm all about people and I'm really proud of what I've accomplished, and we need to keep the foot on the pedal and keep going.
What are your thoughts on affordable housing?
Well, that's a tough one for sure. I would be working with other layers of government, and the development community as well too, because they're the ones that are going to be building it. City's got to come on board by … reducing costs to build these units. We're in a little bit of a tsunami here with house prices. Young families would be renting a house for a thousand bucks a month. The person that owns a house sells it, next guy comes in and he wants to charge $2,000 bucks a month. Well, it's a problem. Through collaboration, with the work that the city does and with our development community, I think we can work together and with the province; I think we can tackle that problem. It's not an easy one, but it's something that has to be worked on. Absolutely.
How should the city combat homelessness?
Well, I would stay on the same path as I've been on. There are services that are going to come to Chilliwack. They're in the works. I know it's not a solvable issue, it's a manageable issue. If there was a single silver bullet to solve this problem, I'm sure it would have been shot out of a gun already. But at the moment there is nothing. It's just how you manage it. And I feel that we have done a great job and it's going to come through … with the supportive housing units that we have slated to be built currently. This is something that we need.

An example of that is the RCMP, if they happen to pick somebody up who's mentally challenged, addicted, they take him to emergency. They have to sit with that person until they're admitted. Well, we have a doctor shortage, so a police officer could be sitting there for up to three hours. Well, that is not a good way to use our resources. The supportive housing units will allow these officers to drop these folks at these facilities and get looked after, so it will lighten the load of the RCMP. I'm excited for how it's all going to unfold. It's going to be baby steps. We're going to have to learn how the system's going to work, but I'm very, very confident that it's going to make a change for Chilliwack. You've got to put these people into places with a roof over their head. I've gotten to know a lot of these guys and their next meal is unknown. They don't know where they're going to sleep that night or the next night. Talking to Tim Bohr, Salvation Army, a lot of times there are still beds available for these folks, but they don't want to go. It's terrible up there. I've got empathy. I want to help the people that want help and we're doing that. It's going to get better.
What is the municipal role in reconciliation?
It's a huge role. And quite frankly, we have fallen down with that in the last seven years. We've sat down with the nine chiefs that touch our borders twice. It all starts with collaboration, sitting down, sharing a meal, having a conversation. And that has been lacking. I talked with the younger chiefs that understand the past, but understand they have a future if they're doing a development on whichever road it is, the city has a responsibility through service agreements to make sure there's enough water going into their subdivision, and sewage coming out. It's a partnership and it's been broken and it needs to be fixed, and it's going to take baby steps, but I am willing to do that. Through Chilliwack Healthier Communities, we've enacted a task team, called "The Opening Doors Task Team." So that's through the health and social side of the house and that's working really well, just with working with Stó:l? health and First Nation's health. For me it's not about us and them, it's we. And we have to work together.
Do you have an interest in improving public transportation?
I would like to see an increase of the amount of buses, especially up the major corridors going north and south bringing students to the school here. If they're living on the north side because of affordable housing, that's all they can find, you know, it's gonna work kind of hand in hand with them to get folks from side to side. I'd like to look at the transit systems; you know, what drives me nuts is you see a bus in a neighbourhood with nobody on it. Why are we doing this? So, you know, maybe reconfigure the routes for these buses, and add more services to the main arterial roads that are needed.
Sam Waddington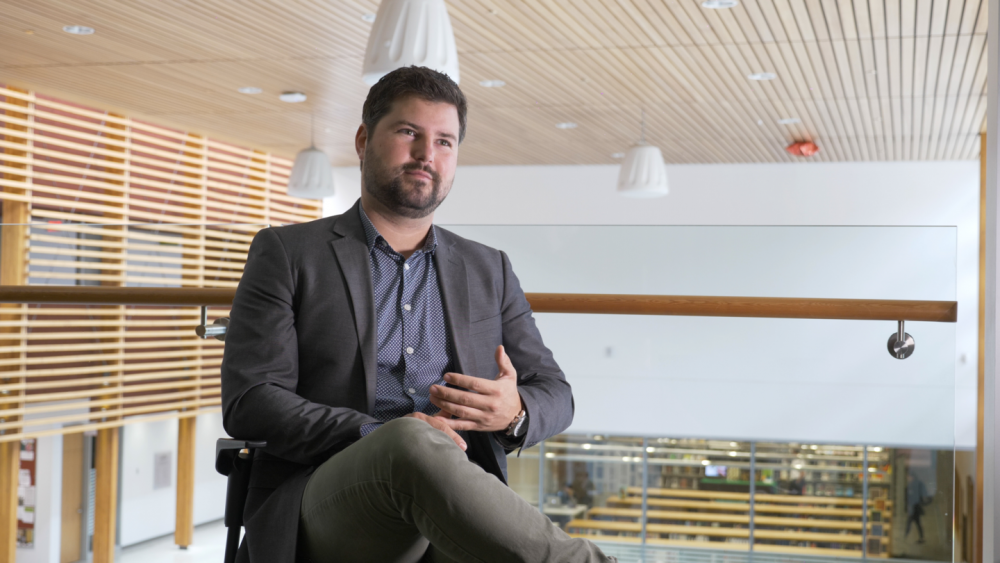 Why are you running for mayor?
I decided to run for mayor because I've sat on council for the last four years and in that process I think I've come to understand that our city has been missing some very real opportunities and certainly needs to modernize its approach. We're a city that has changed rapidly over the last decade and I don't think that the way the city operates and the way we deliver services and programs has kept up with that pace of change.
Why should someone vote for you?
Four years ago, the voters of Chilliwack put their trust in me when they elected me, and they elected me with the most votes of any city councilor in the election. I've felt that responsibility very heavily. I've also realized that I now have to deliver on these ideas that I had talked about and show action on these files. So since I've been on council, I have been instrumental in getting a public art committee established, and I was the first chair of it. I'm getting a parks and trail committee established, and I was the first and current chair of that as well. I'm chairing the transportation advisory committee and launching a new transit rollout, the largest in our city's history. I'm launching our first-ever cycling plan. We're currently working on our first-ever pedestrian plan.
Some of our needs today are different, so I am talking about different things in this election. We're four years further down the road, and some of those successes are now behind us and we can rest on those, but the challenges today are real around housing and public safety, around our homelessness challenges, and around growth and economic opportunity, and I'm promising some very bold things in this election campaign. But I also think that my plan as I've sorted it out and as I've laid out the vision for where we're going, I'm confident that in the same way that I delivered on my promises for council, I'll be able to deliver on my promises as mayor, and that's going to take a team.
What are your thoughts on affordable housing?
Affordable housing takes many different forms. To me it comes down to a diversity of housing styles and housing stock. And that's not just about affordability, that's also about lifestyle. Some people do not want to live in a single-family home. They'd rather live in a condo and lock up the door and wander down to park space or use our trail networks as their backyard and I think that that's an awesome model. It also changes lifestyle because of access to transit and walkability, and those sorts of things in dense neighborhoods. Chilliwack needs to do a better job of incentivizing development in our urban cores, and that's the downtown and that's the Garrison Crossing, Sardis/Vedder area, and then the corridor that connects the two, because as we add density, it will increase affordability. It'll give you greater access to a variety of housing stock, but it also makes running things like transit programs far more efficient, and so we know that the cost of delivering services to somebody who lives in a single-family home is far higher for police, for sewer and water, and cleaning your roads and doing all these things than doing it in a building, so we can provide a higher level of service to you.
If you live in a tower, then we can. If you live in a single-family home, buses will run on a greater schedule. And ultimately for many Chilliwack residents, I think it's a better lifestyle for them. And so those are the kinds of things we need to look at when we build the city, is make sure that it's a city that has a diversity of options because our community is diverse and it's getting more and more diverse over time.
How should the city combat homelessness?
Homelessness is near and dear for me. I lived in the downtown core right at Five Corners in a studio loft apartment for the last four years. And in that process I came to get to know a lot of the folks who call the streets their home. The doorways and the stairways of our downtown specifically. We're seeing that in every single neighbourhood. And the challenge for me is that there are different cohorts of homeless populations, and some of it is mental illness related and drug addicted, and some of it is truly housing market pricing and being pushed out because of an inability to afford housing. Some of it is people who choose a street lifestyle for lots of other reasons. So our approach needs to be broad and needs to be comprehensive. One solution is not going to fit all but we need to tackle our affordability crisis. We need to work on the mental health care file, which we can. We can fund services very differently than we are. We can fund addictions care, we can do these things that ultimately will be savings down the road from a cost perspective. But it's also the more human approach, because it's not making me feel good when I wander through our community and I see people living in dire straits when they could be productive members of society and live a much healthier lifestyle for themselves.
What is the municipal role in reconciliation?
We have a huge role to play. And so when we look at this reconciliation framework, obviously it's a societal shift. It's a mental shift. The challenge being where do we even start with this process? The general status of this topic to me is to start anywhere, start with a conversation, pick a couple of action items and move forward on those. And so I sit on the Aboriginal relations committee at the Fraser Valley Regional District, and we coordinate and work with and create policy with the 32 independent First Nations bands throughout the Fraser Valley. That's from the border with Abbotsford and Langley to the north end, the lake to Douglas Band all the way up the Fraser Canyon and all the way to the east gate of Manning Park. In that though, Chilliwack has this huge role to play because we're central to all of that, and the health of Indigenous communities within our municipal boundaries and surrounding us and also urban Indigenous populations that don't live on reserve … We can find a future together that benefits both communities, that recognizes a culture and practice and all these other pieces, and recognize past wrongdoings. The ultimate goal is that we need to have a mental societal shift, and I believe my role as a mayor is to be a leader, not just in policy, not just to fund transit differently or to fund a park, but to help shape a social narrative around what kind of community we want to be.
Do you have an interest in improving public transportation?
When I got onto council it was one of my main files that I wanted to focus on. And so I've actually chaired the transportation committee at the city for the last three years. We've initiated the largest rollout to transit programs in the city's history. So I'm really proud of that work and we've taken really long delays on the Vedder Corridor, on Route 1, and decrease those wait times. But we have a long way to go. The next step is looking at GPS-tracked buses with reader boards at transit stops so that you as a transit rider could know that your bus is going to be 10 minutes, so you have time to go grab a coffee or you're not sitting out in the rain waiting for your bus.
Ultimately transit is about reimagining how people can get around our community. That takes all forms. That's cycling and that's walking and that's transit. Transit is the future for our community for sure. It is a bit of a "build it and they will come" model because if you don't have buses running on a frequent schedule, then people can't rely on that service. So those are all things that we're going to continue to work on. I'm excited about watching what happens when these last three years of transit rollouts truly come to fruition because we're just at the infancy of that program that we rolled out over my last term.
Sharon Gaetz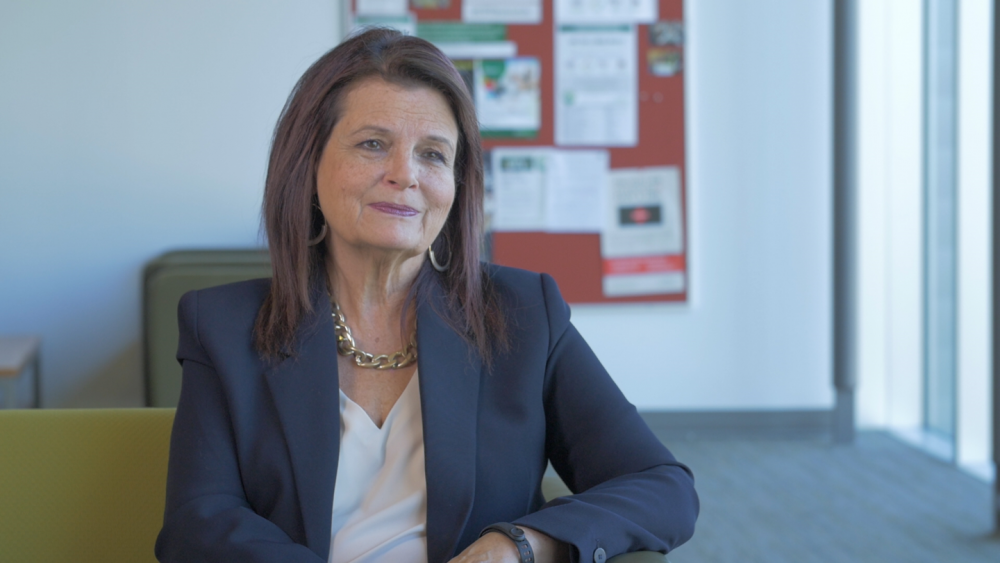 Why should someone vote for you?
Well, first of all, I have done this for 22 years. I was a city counselor for 12 years and then 10 years as a mayor. And in that time I have learned so very much. I have been elected by my peers to represent them as a president to the Lower Mainland Local Government Association. I sat as the chair of the Fraser Valley Regional District. I am now currently the second vice president of the Union of B.C. Municipalities. I know all of my staff. I know the issues that the city is facing. I know the growth when I came on, there were 60,000 people living in the City of Chilliwack and now our official count is 92,000, but we're hearing that it's closer to 100,000 people, so our city has really grown. I know what needs to be done to help with the growth issues that we're experiencing. I think I exemplify integrity and a proven leadership … I think it's only positive and the reason I do is, you know, when someone is working in a job, you want someone who is seasoned, someone who understands what we can and what we can't do under the legislation that we are under, the community charter, someone who understands our policing system, someone who understands housing, someone who understands how pipes go in the ground, someone who has a clear vision.
What are your thoughts on affordable housing?
I think it's really important to look at the whole housing issue and the province of British Columbia is doing that right now to find out why our house price is increasing so much. And I think that they're coming to the conclusion that it's because of the speculation; we do know that in the big city, 20 per cent of condo presales are bought by foreign investment.
We're really in a critical time in housing in British Columbia. I'm on this. And you know, one of the things that we did right now in the City of Chilliwack is we had a move to legalize secondary suites. So in the past, secondary suites were called illegal, and non-conforming, and the way that we reacted to secondary suites was if we had a complaint, then we had to go in and close them down and we had to remove the stove. Whoever was living in there was displaced, quite frankly. So our city tried to think about what kind of accommodation our young families are using right now and many of them are in suites, and as long as the owner is cleaning out the garage and making sure that there's parking and not everyone is fighting for spots on the street, and as long as they are looking after the kind of simple requirements, like put up a smoke alarm and do all the safety things, then the city is saying it's okay and you can apply now when you build a home to have a secondary suite and it will be approved.
I can't say it enough that we really have to get a handle on housing in British Columbia, and I have faith and I have hoped that the province, whose responsibility it is, is taking incremental steps to make it so that the next generation can enjoy the same choice as I did as a young mom. I had a single-family home. I was blessed to be able to have that.
How should the city combat homelessness?
The thing that keeps me awake at night is the homeless situation. So people who understand rules and responsibilities of government will very clearly understand that that falls within the purview of the province, first of all. The province looks after housing, the province looks after mental health and addictions, the province looks after poverty reduction — it's all part of their mandate. The city gets eight cents on a tax dollar and the other two levels of government receive 92. So we can't take on the provincial government's responsibilities, but we do.
My view is you get them a home and that's what I've been advocating for. I've been sitting in Minister [Selina] Robinson's [MLA Coquitlam] office and Minister Shane Simpson's [MLA Vancouver] and Minister Judy Darcy's [MLA New Westminster] asking for exactly that and that's why you're seeing modular units coming to the City of Chilliwack. They're not fancy because there are people in our community, they feel like, "I worked for my home. Why are you giving people who are not working a home?" Well, I'd like to say there's a really good economic reason, first of all, why we do that, and there's also a compassionate reason. I don't know if anybody has tried camping out in inclement weather and not having a bathroom and not having the things that we take for granted. It's human kindness and it also makes sense economically to do that. So these are the things that are happening in our city right now because I've been advocating and so has my council and so have my staff. We built relationships with B.C. Housing, whose responsibility it is; we're able to get 80 units for affordable housing off of Yale Avenue. We're able to get 35 units at "Ruth and Naomi" which is for families with small kids. We've got 46 at Salvation Army and another 15 for women by themselves. We had 46 that are going on the old Trader's Inn site, we have 46 that are going on Trethewey Avenue, and we have the ones that we already put in place, the ones down on School Street, there's 33 units there. Seventeen for youth with mental illness who are at risk and 17 for people that have have a risk of mental illness or are struggling with mental illness right now. And then we have the 22 units right across from City Hall. So we're working really hard.
What is the municipal role in reconciliation?
That is a very important discussion we need to have, particularly in Chilliwack because in Chilliwack boundaries alone, we have 11 Aboriginal bands, and then outside in the region there are 21, so it's very different than Vancouver, than Surrey, than a few that just have a few spattering, maybe two or three.
I honestly believe that it starts with relationship. I really do. And my first experience with working with an Aboriginal band was with Squiala. So when I came on as a counselor, we talked a lot about taking a road — that's Evans Road — and going through to get to the north side of the City of Chilliwack. And as we started to talk about it, the chief of the day, who was Sam Jimmie, he decided for whatever reason that he wanted to work with me on it. And we forged a relationship.
Do you have an interest in improving public transportation?
When I first came on counsel, we had buses that ran every hour. If you miss the bus, you were hooped because you had to wait for two hours to get home. It certainly wasn't a convenient way to get around. And the only reason, there were two reasons why people took transit. One is that they didn't drive and the other was that it was cheaper than riding in a car. And so we had to think about that and think about the wear and tear on our streets, the kind of damage that could be done to the environment when you have an entirely car-driving kind of population. So we looked at how we can expand our transit. So right now, we decided that we would have a line that went straight down from right here at the university down to downtown Chilliwack and there would be a transit hub in there as well.

And the buses were running every 20 minutes. Now they're down to every 15 minutes. I think they'll go less than that as more money comes in and there is more ridership. Our buses are packed. People see them at odd times of the night when they're empty. And they say, "Mayor, why are these empty buses?" In the peak times, there's standing room only on lots of the buses. They may not see it. The school district also supplements their students' rides by using public transit. So yes, we need to increase that. We need to keep getting more and more public transit. I have to tell you that the university was absolutely instrumental in making sure that we had transit down the highway. We didn't have anything that connected us other than Greyhound, which no longer exists.
By Jen Klassen and Joel Robertson-Taylor
Image: Kayt Hine/The Cascade