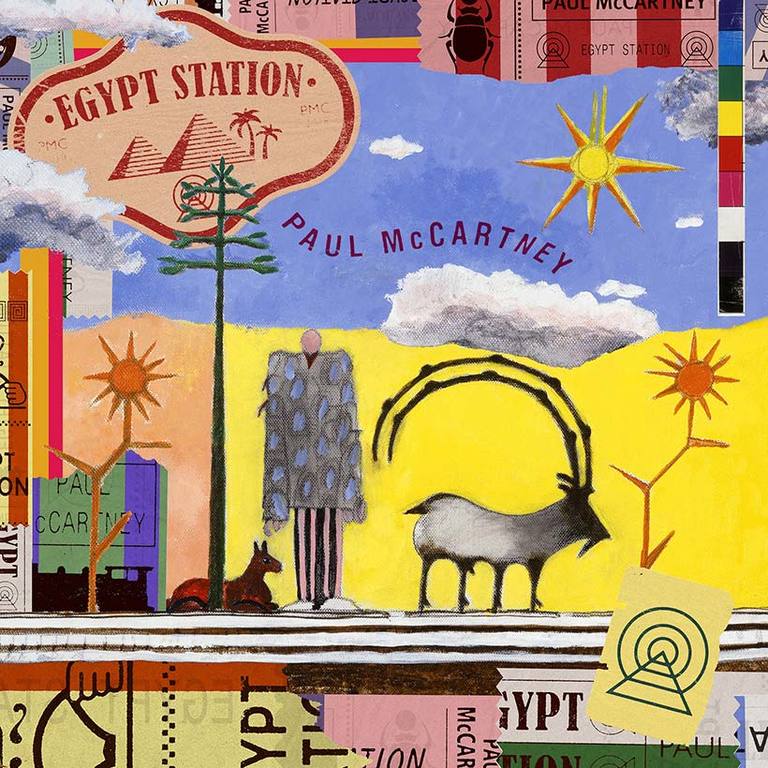 There are some records that define careers — the inverse of which, of course, means that there are some careers that have been defined by records. In the case of Paul McCartney, things get a bit more complicated.
For starters, he's a former Beatle. The man's songwriting resume is as daunting as Dylan's, if only on the pop side of things. However, given that the bulk of McCartney's songwriting (or at least, that which lends him the most notoriety) was written with the Beatles, and given that I'm not about to levy the entirety of the Beatles' cultural presence and impact against a record written by a 76-year-old McCartney, who at this point in his life is a different man, we're just going to conveniently forget The Beatles are a thing.
By any rate, if there is a benchmark by which McCartney's solo projects ought to be measured, it's 1971's Ram. If only for its timelessness, Ram epitomizes everything that makes McCartney such a central figure in songwriting history: interesting-but-simple melodies, fresh, relatable lyricism, and above all, most of it is fun.
Ram is filled with whimsical, energetic folk tunes that are melodically dynamic. "Monkberry Moon Delight," for example, is literally nonsense. Look up the lyrics, it's nonsense. However, it's also the catchiest, most dynamic track on the record. So much so that it goes from an almost children's-television-theme-song carefree attitude, to McCartney screaming an outro, without really breaking pace.
In this sense, none of the tracks on Egypt Station meet the bar set by McCartney's previous work. They all still have that Beatles bounce, and all of them are still lyrically simple yet intriguing. Some of them are more rock 'n' roll than pop (like "Who Cares"), but this leaves us with tracks that are perhaps more noteworthy because of their melody and rhythm than they are due to lyricism. Whether or not that's a major drawback is up to listeners, but Egypt Station doesn't feel overlong at 16 tracks perhaps because we aren't necessarily burdened by individually noteworthy narratives or lyricism.
There are, of course, some exceptions. "Despite Repeated Warnings" for example, is explicitly memorable as the tale of a ship's captain who, despite repeated warnings, sails into uncharted waters. Right up until the four-minute mark the track is bright and memorable, and it would run the risk of overstaying its welcome if it wasn't for a bridge that, although kind of silly, gets rid of tension without feeling kitschy.
Also notable is "Fuh You," a cheerful, danceable song about really wanting to get it on with someone. It's not lewd, but it is hilarious when we realize the main part of the chorus is so upfront it would go unnoticed by anyone not actively listening to the lyrics.
To be completely honest, I didn't know what to expect when going into Egypt Station, and despite his age and over-exposure to the industry, McCartney is still delivering. Some of it is a little silly, some of it is vaguely forgettable, but some of it is great.
Odds are, there's something in here for you.