Milk & Bone – Deception Bay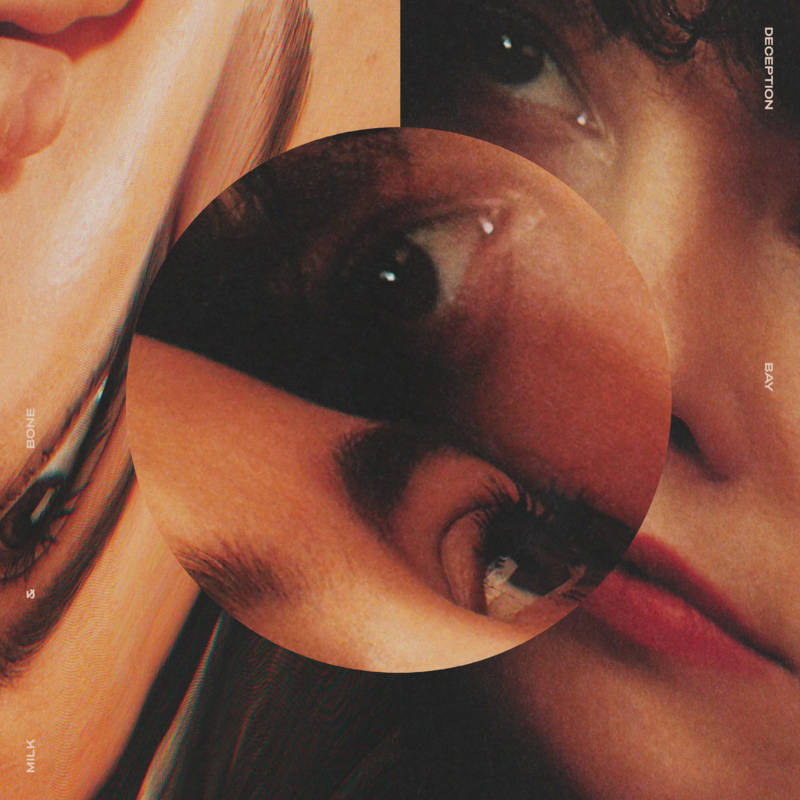 I first happened upon Milk & Bone last year when searching for songs about elephants. I found "Elephant," off their 2015 Little Mourning album.
Camille Poliquin and Laurence Lafond-Beaulne as Milk & Bone, a Canadian electro-pop duo from Montreal, released their sophomore album, Deception Bay, last month.
It's a statement of maturing, taking similar themes and style but vivifying them in a tighter package, yet with nearly twice as many tracks as 2015's Little Mourning.  
Their work features vocal harmonies, punchy synth lines, and reflective piano melodies. It's well-composed electro-pop, and most songs carry their own personality.
This title track, the album's best shot at commercial radio airtime, is an upbeat, alternative-pop refinement. All together, Deception Bay displays an expertise with the soundscape that artists like Purity Ring and Neon Indian have carved out as a genre.