Ministry of Education approves biochemistry major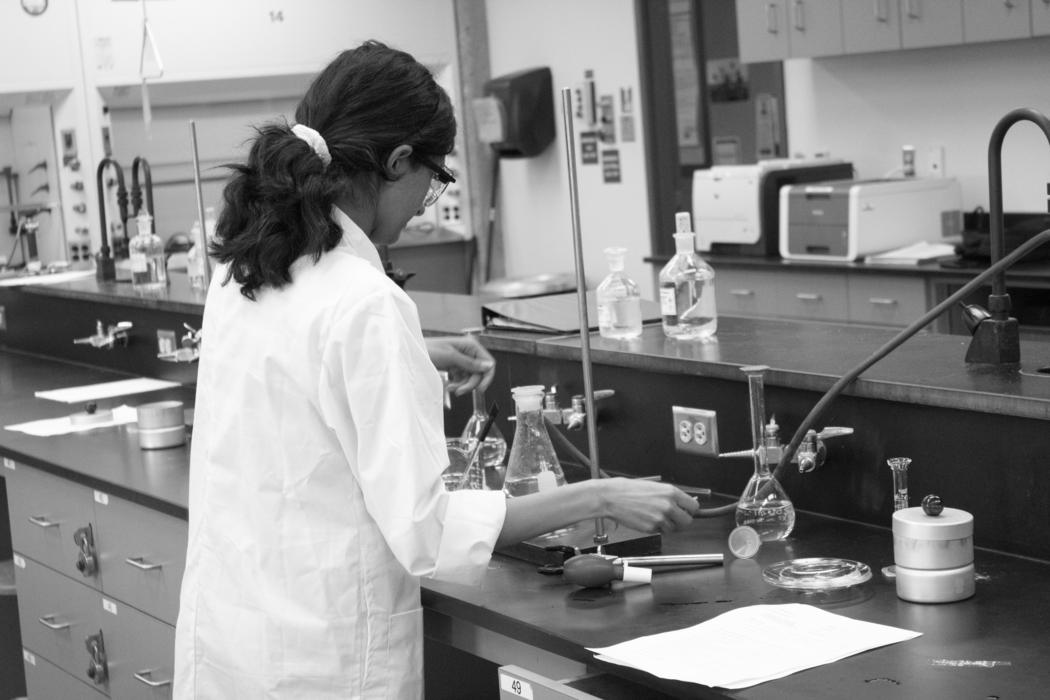 UFV's biochemistry major has been approved by the Ministry of Education, and will be available in Winter 2020.
The major and a number of new upper-level biochemistry courses were brought to the Undergraduate Education Committee (UEC) meeting in December 2015. The five biochemistry and two directed studies courses were approved and added to the course listings for Fall 2016, but the major has only recently been approved by the Ministry of Education.
The courses added were all 300 and 400 level courses and include Biochemistry; Introduction to Biochemistry Laboratory; Enzymes, Coenzymes, and Inhibitors; Molecular Techniques I; Advanced Metabolism; and Genomics.
The new major is designed to help prepare students to enter into professional training programs in the medical field, and for further study and employment in fields interested in molecular life sciences and biotechnology, such as environmental science, agriculture, food science, and medicine.  
"It should be a pretty popular program," Jason Thomas, associate professor, chemistry, and chair of the biochemistry program working group, said. "It's a pretty natural choice for anyone that wants to go into medicine or related fields, or medical research beyond that."
A biochemistry major is a standard offering in most major universities — the University of British Columbia and Simon Fraser University, for example, already have biochemistry majors in place.
The biochemistry major draws largely on existing biology and chemistry courses, especially at the lower level, and will not require many additional resources or costs to offer. New courses for biochemistry are at the upper level, with options to do directed studies research and thesis projects in fourth-year courses.
"The foundation is chemistry and biology; it's not until you get to the upper level, or even just the fourth year, that you do specialized biochem courses but even then they're cross-listed,"  Thomas said.
Biochemistry — simply put as "the chemistry of living things" — is interdisciplinary in nature, Thomas explained. The biochemistry program educates students on both the theoretical and practical aspects of biochemistry, utilizing lecture, laboratory, and tutorial session formats.
"The program itself is actually housed within the chemistry department, but it is very much a collaboration between the chemistry and biology departments, so faculty from both will be contributing to it," Thomas said.
New majors are not implemented only on the approval of UFV Senate and its standing committees; rather, new degree programs are first submitted to the Post-secondary Institution Proposal System (PSIPS). A proposal package is sent to the Degree Quality Assessment Board (DQAB), an advisory board ensuring post-secondary quality assurance requirements are met, who then makes a recommendation to the minister on whether to approve the application before the minister makes a final decision. UFV's Program Development Office helps faculty prepare applications for new programs and deal with the ministry.
The biochemistry major will return to the UEC to approve final minor changes prior to implementation for the Winter 2020 semester.
Image: David Myles/The Cascade