Preview: Rocks: A Play of Northern Ontario
A new treat for theatre lovers and Canadian fiction fanatics is right around the corner this November. The UFV Theatre department plans to present the first production of its 2018/19 season on the night of Nov. 13. The play in question, Herman Voaden's 1932 work Rocks: A Play of Northern Ontario, is to be directed by Claire Carolan and has been designed by Parjad Sharifi, both of whom are part of the UFV Theatre faculty. The play is being described by the theatre department as an "early multimedia expressionist drama that was inspired by the work of the Group of Seven and incorporates movement, music, and scenographic design."
Rocks tells a story of stormy weather and love lost. It describes the life of school teacher Mary Brown, as she waits for her lover to return home to her after a winter storm. Over the course of the story, she battles emotions both powerful and painful, and eventually comes to accept her lover's death. Rocks describes the harsh realities of living in the Canadian North, but also tells of its wondrous beauty, and will surely immerse the viewer in that enigmatic environment.
This production will feature a few familiar faces from the theatre department, including Maeggan Palliyaguru, Cameron McKerchar, Makailla Palliyaguru, Paul Hill, Deanne Ratzlaff, and Jessica Lo. The production is also set to present and showcase the creative talents of many current students, faculty, and staff.
Rocks will run from Nov. 13 to 24. The Saturday matinees will be accompanied by lectures meant to enhance audience members' understanding of the performance. These lectures will be provided by members of UFV faculty. Performances will take place in D building, room D105 on UFV's Abbotsford campus.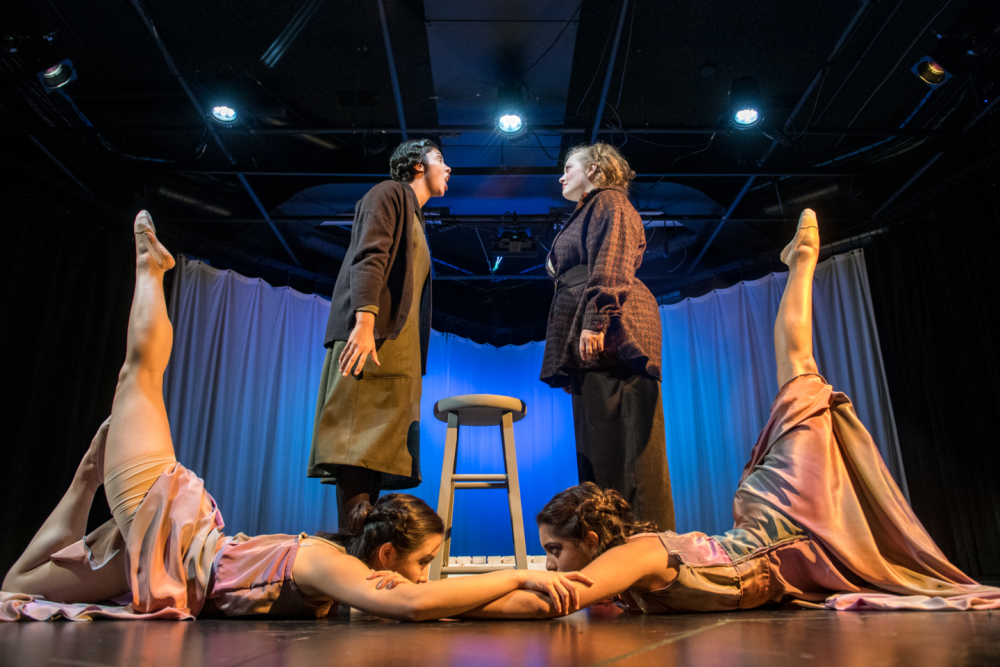 To provide a bit of insight for the remainder of the 2018/19 season of theatre at UFV, after the opening of Rocks: A Play of Northern Ontario, the department plans to present Attempts on Her Life by Martin Crimp, which will run from March 13 to 23, 2019. The play revolves around the mystery surrounding the enigmatic identity of the character Anne.
The season is set to conclude in April with the Devised Theatre Showcase. This project will run from April 24 to 26, 2019, and will be comprised of individually devised original, collaboratively created theatre projects by UFV students. The students will be applying everything they have learned in their coursework to the series of productions. The final performances of the Devised Theatre Showcase will be featured in UFV's second annual Interpret festival on April 26, which is a year-end celebration of the work of students in theatre, English, and visual arts programs.
All performances of Rocks are "pay what you can," though the suggested prices are $15 for community members or $10 for students and seniors. Seats can be reserved ahead of time by emailing theatre@ufv.ca or by calling 604-795-2814. Those interested in attending are highly encouraged to purchase their tickets early. Audience seating for UFV productions is still limited, and is typically booked up well in advance. If you are unable to pre-purchase a ticket, be aware that only cash is accepted at the door. Further details about the performance can be found online at www.ufv.ca/plays.