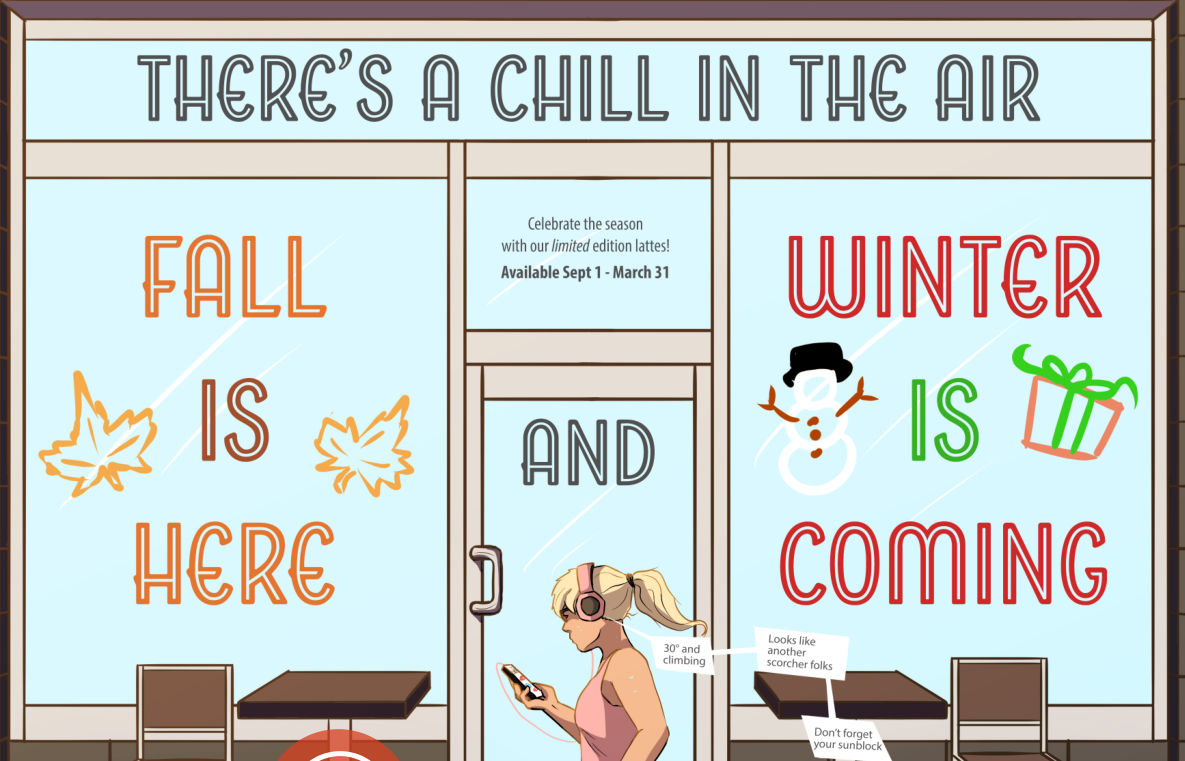 As children, time used to go by slowly, each year an eternity in the innocent mind. As we age, we realize that society — that is, the adults — conclude that advertising should begin earlier and earlier, causing the sensation of time to hit warp speed. We are pushing ourselves through the year and wondering at where all our time went.
Advertising for commercialized holidays — Thanksgiving, Halloween, Christmas — begins so early it's easy to conclude that merchandisers only want to line their pockets. We are designed to look to tomorrow and better days, and quicken through every season of life, instead of stopping to enjoy the moment.
Value Village Sign Advertising Costumes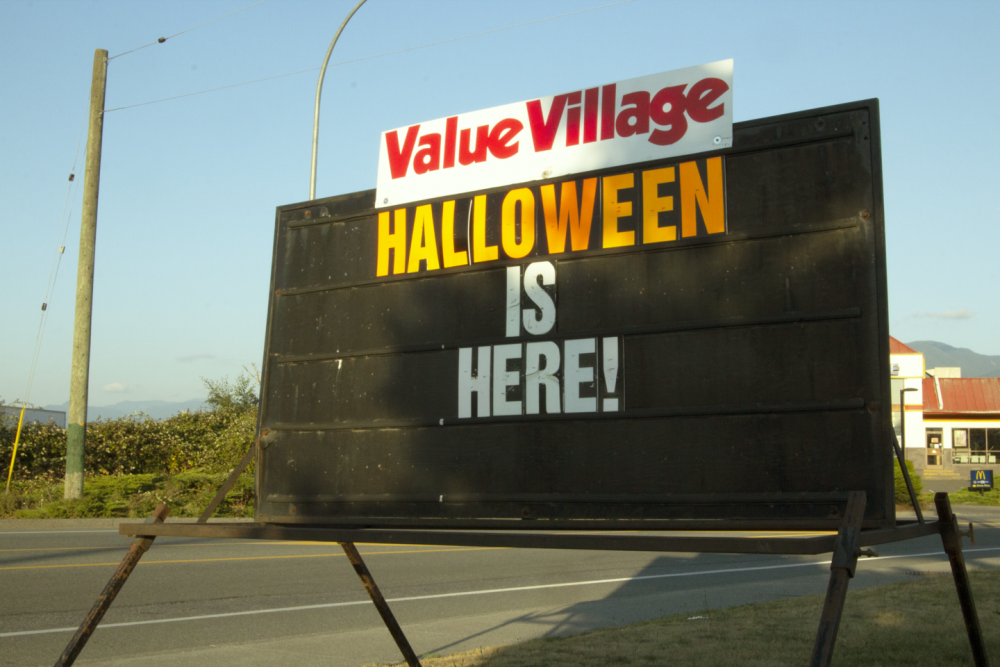 This sign went up on August 23. More than two months away from Halloween, and a month before it's OK to advertise. Is anyone that concerned about their costume that it's necessary to begin to shop for it now? The same costumes will be there today, tomorrow, and yes, even October 30.
Dollar Store Halloween Decorations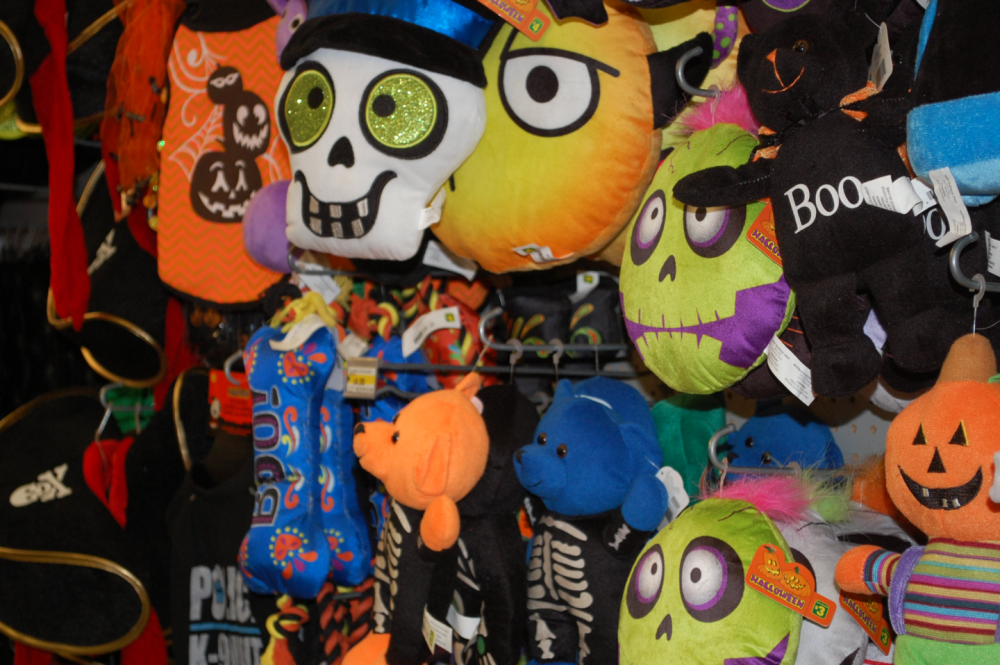 Again, two months beforehand, this display adorned the wall of the local dollar store. The Halloween section outnumbered the Thanksgiving decorations by half, and even it was still 28 C outside. Half-priced popsicles would be a better use of space.
PSL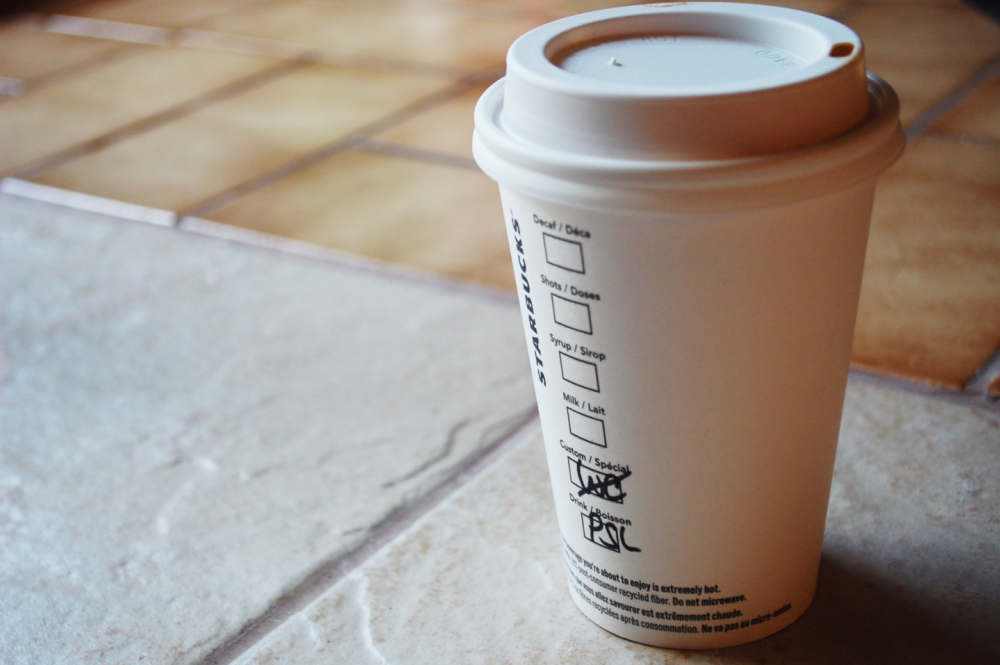 The famous, #basicwhitegirl beverage of choice, the Starbucks Pumpkin Spice Latte. Chock-full of fall-time flavour, and more sugar than the human body should consume in one sitting. According to Starbucks, the launch date this year (August 28) is the earliest ever. Pumpkin Spice Fever has swept through the land, with Starbucks' response being to open a Facebook page for fall lovers called "The Leaf Rakers" where the season's biggest fans can swap fall delicacies and sappy poems about their love for the falling leaves.
Cards at Save-On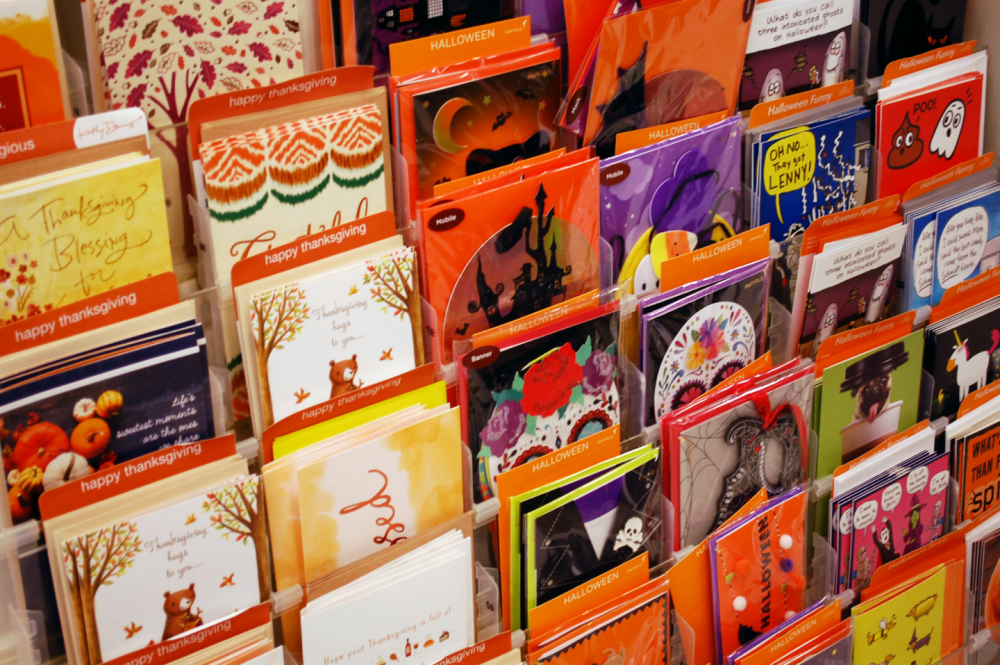 Tell me something: do people actually buy Halloween, or even Thanksgiving, themed cards? At the best of times the card has a nice handwritten sentiment in it; at worst, it is the small rectangular piece of paper attached haphazardly to the bag that says who the gift is from, if it is filled out at all. Hallmark: always cashing in on the holidays.
DQ Pumpkin Pie Blizzard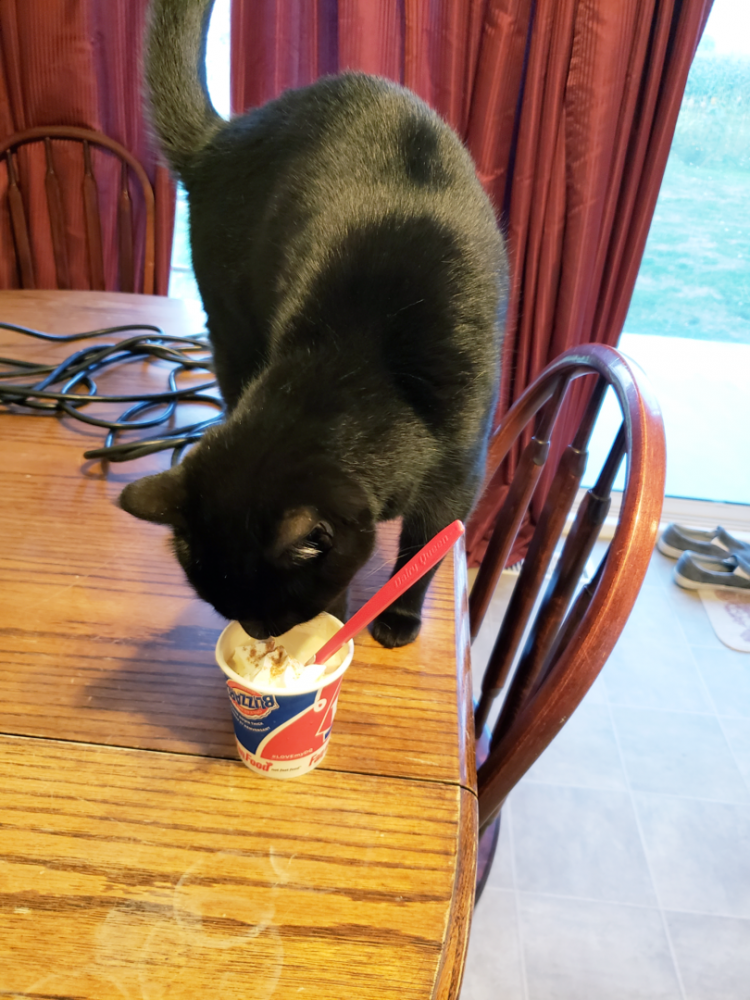 This fall flavor favorite was back again, and just like the Starbucks rendition of this treat, was back earlier than ever — September 3. The relaunch of the Pumpkin Pie Blizzard at everyone's third favourite ice cream stop is only available for a limited amount of time, and that time better roll to at least Thanksgiving, or it's a ridiculous promotion. If pumpkin spice flavouring hasn't touched your food by September, is it even fall?
Inflatable Polar bears in Parkas at Costco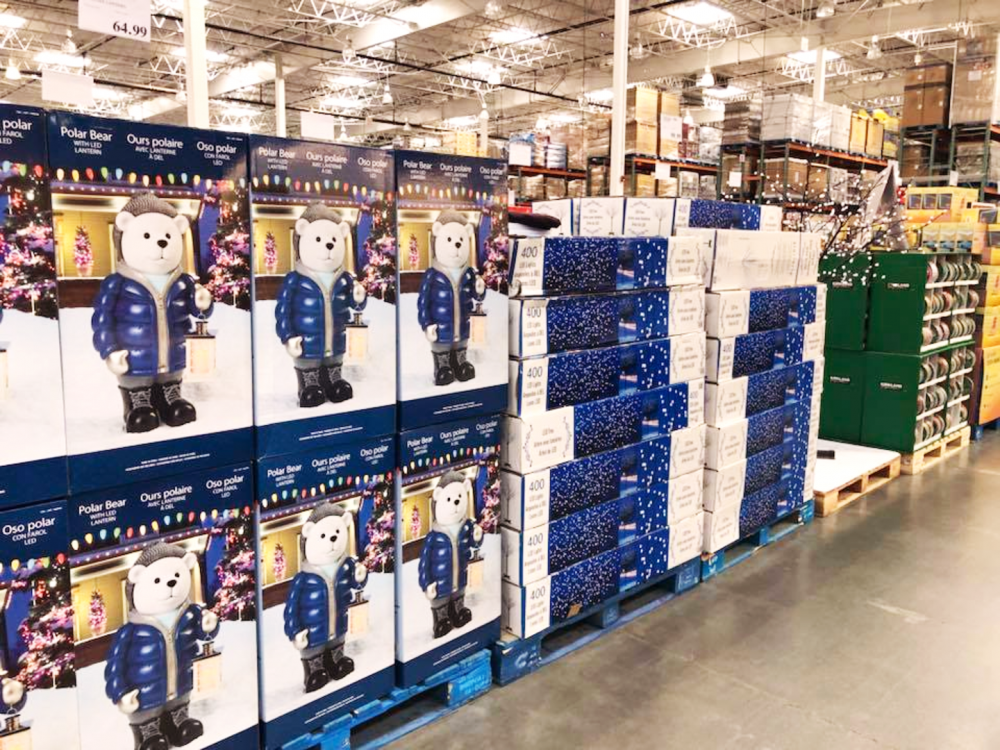 Costco has Christmas items for sale already. The original set-up date is unknown, but truth be told, the sun is out still, which means it's too early. Only once the rain has arrived, has the season actually begun here on the West Coast.
Michaels DIY Christmas Wreaths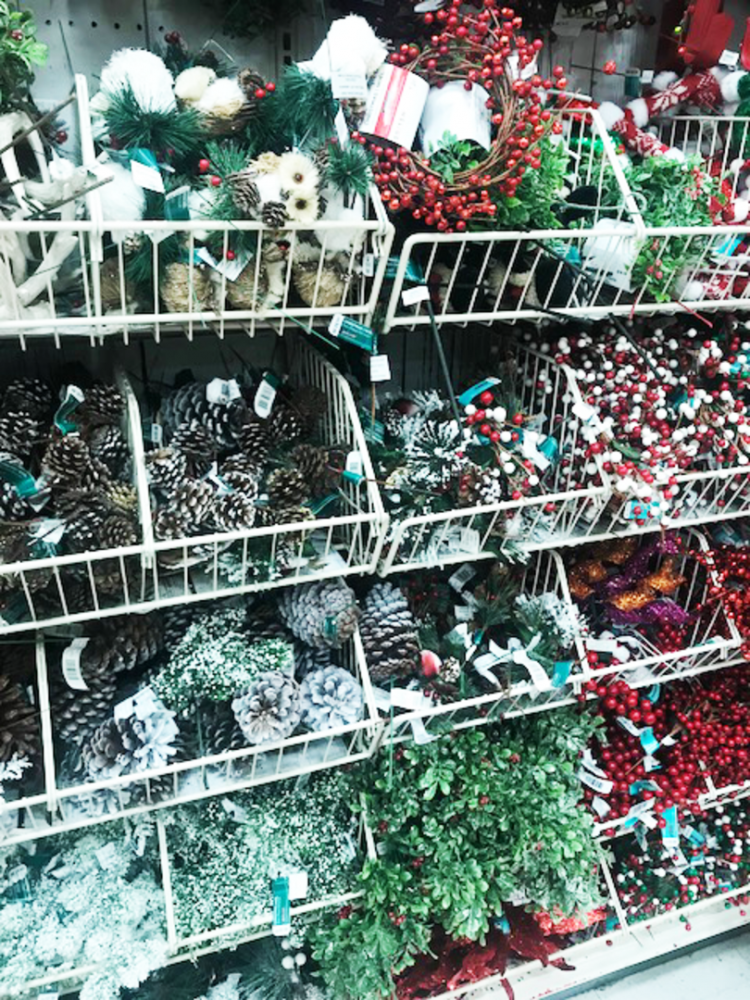 The go-to for all things crafty — whether one possesses any artistic talent or not — is this chain store. With a half-off coupon in every flyer and email, one could think they were going out of business. Their ability to sell you sparkly things to decorate a house months before it's necessary in hopes that your dwelling looks just like House & Home, makes it unlikely the doors will ever permanently close, and not because they're automatic. With Christmas wreaths already for sale, you too can make a sparkly Christmas-themed disaster that looks like an elf puked at your front door.
Michaels Scarecrows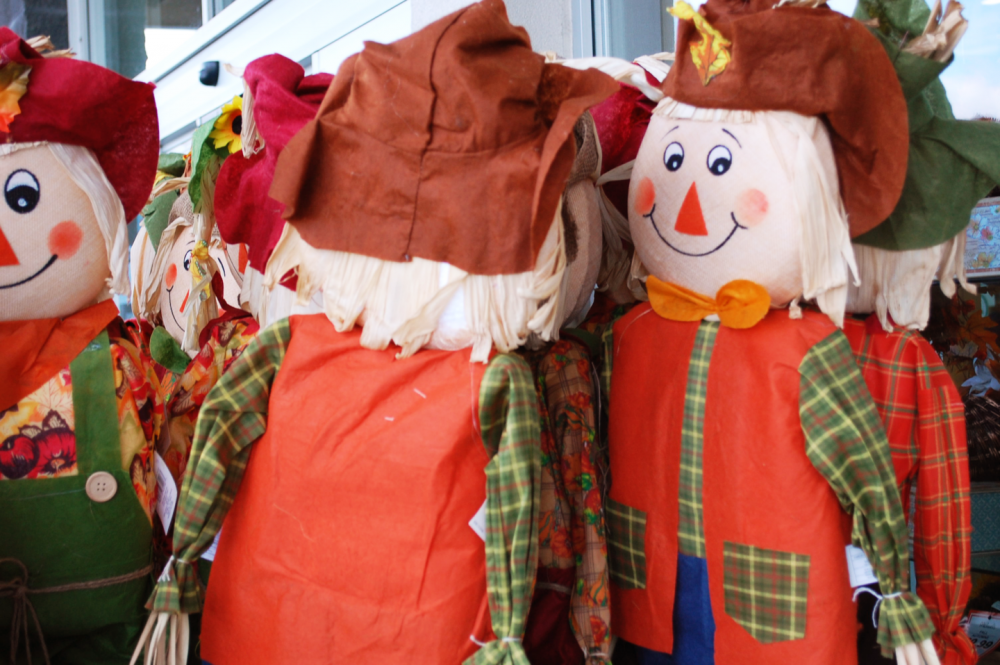 These wouldn't scare a child who just watched "Jeepers Creepers." Let's keep the scarecrows in the fields and leave them to do their job. They've got it bad enough; we don't need to force them to sit amicably in our front yards to be knocked over by absently thrown footballs, making a mockery of what their reason to be is.