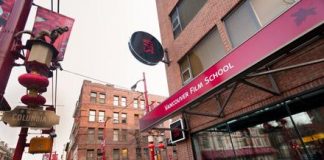 UFV and Vancouver Film School will be partnering to allow students to graduate with a VFS diploma, as well as a degree from UFV. VFS...
"Columbia Bible College (CBC) students are now able to transfer directly into UFV's general studies degree program through a new agreement between the two institutions. The agreement allows students graduating with CBC's diploma of general studies to transfer directly into year three of UFV's bachelor of general studies."
UFV is welcoming a new associate dean of students in the college of arts. Alisa Webb, a faculty member of UFV's history department since 2004, has taken over the position — a role previously held by Susan Fisher.