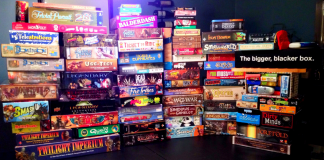 University can be an intimidating place, and despite being surrounded by people much of the time, it can be difficult to find someone with...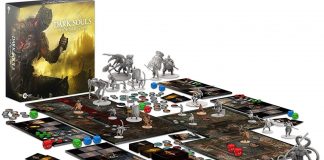 When you pick up a board game box that weighs more than most cats, you know you're in for one of two things: an...
2015-16 is the final regular season where we see the Canada West basketball Conference (BC through Manitoba) of Canadian Interuniversity Sport competition split into two age-appropriate divisions. The Explorers Division houses the six newest teams, in UFV, Thompson Rivers, UBC-Okanagan, UNBC, Mount Royal, and Grant Macewan. Meanwhile, the Pioneers Division is home to the elder statesmen of CW Basketball, in Victoria, UBC, Saskatchewan, Winnipeg, Manitoba, Regina, TWU, Calgary, Alberta, Lethbridge, and Brandon. Needless to say, there's some uneven scale-tipping taking place west of "On-terrible."
Five years ago, Bethesda released Fallout: New Vegas, a follow-up to 2008's Fallout 3. Since then the company has gone on to make smash hit Skyrim, but has left the Fallout franchise alone — until recently.
Among console announcements and the future of Star Wars gaming, there were many great moments that were unfortunately met with lacklustre responses, hindering the overall discussion.