Home
Tags
Marijuana legalization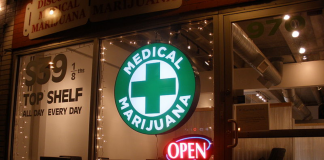 Laws around marihuana (that is how it's officially spelled in Canada) possession and use in B.C., and Canada as a whole, are nuanced and...
Thoughts about the use of marijuana are varied throughout society. Is it good? Is it bad? It's illegal — but should it be? Read what Vanessa and Martin have to say about it.
What would happen if we treated and policed marijuana like alcohol? Would it reduce gang violence and open up police resources to more important crimes than gardening? Wouldn't it make sense?
Very little seemed to be substantiated beyond the somewhat commonly held view that we shouldn't mess with what other people want to do in the privacy of their homes. Heading into my final semester as a UFV Criminology student, I feel obligated to respond to some of the points raised, since the view seems to be that the "U.S. states [are pursuing] a more progressive substance policy" which is a rather strong statement.
It's hard to believe some states are becoming this liberal on their drug policy despite being part of a country that has, by some accounts, spent upwards of $35 billion on a never-ending war on drugs. But the passing of these two initiatives marks the difference between the federal and state governments. Each state is unique and can understandably progress faster than the much larger federal government. That's why progressive measures have been moving forward, such as initiatives for same-sex marriage as well as medical marijuana usage.
If we are willing to trust adults enough to make their own choices about substances such as alcohol, tobacco, caffeine and refined sugars (all of which can be harmful), certainly marijuana would also fall into this category. BC needs to stop treating its citizens like children. It is not the responsibility or the right of the government to legislate personal morality.
Jail is not going to make addiction go away. Addicts don't need jail time, they need therapy.
I understand the desperation that plagues Central American leaders as they fight for the safety of their countries, but I do not believe, by any means, that decriminalization is the answer. It may take more time and a lot more money, yet harsher punishment for those involved in could definitely be a start in ending this long war against drug cartels.
Jodie Emery, referred to as the "Princess of Pot" by some, discusses marijuana legalization—and the politics around it—with The Cascade.
"This is a great day. What started as an idea from a young Liberal in British Columbia has become a new policy of the Liberal Party of Canada. It shows you that one voice can make a difference," pronounced Sangeeta Lalli, as a resolution to legalize marijuana was passed by the federal Liberal party earlier this month.