On Saturday, January 6, The Cascade's editor-in-chief, Joel Robertson-Taylor, was named student journalist of the year at an annual gathering of student journalists in...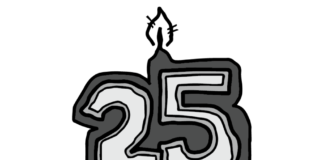 The Cascade is growing up. We turn 25 this year. While this student paper has been around in various forms since the '70s, this...
In an office there lived a writer. Not a smelly, sticky, dirty office, filled with litter and coffee stains. This was a writer's office, and that means comfort.