The (not so) hidden community at UFV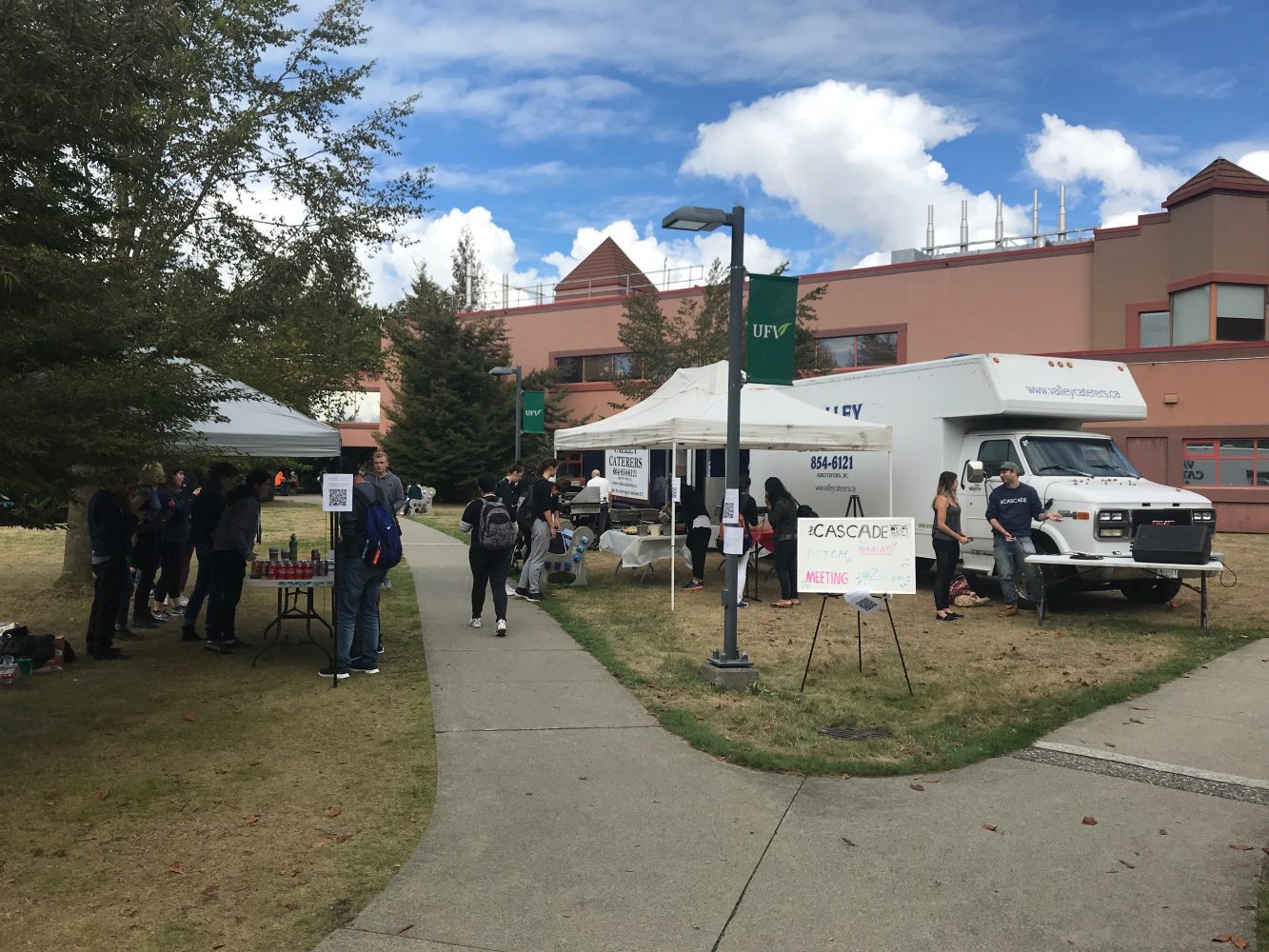 This weekend, the first-ever Fraser Valley Literature Festival (FVLF) will be held in the Abbotsford campus Student Union Building (SUB). Several authors of note, including Billeh Nickerson, Renée Saklikar, Jen Sookfong Lee, and Carleigh Baker will gather both Friday evening and the majority of Saturday to talk on all things literature: character, time and place, form.
Professors and students alike have put in countless hours to make this event happen, and best of all, it's free for UFV students. So, why aren't more students attending events like this? Every event I've been to in the last few years, be it for the English students association or UFV yoga has scant participation — a group of 20 people in one room (when there are typically 15,000 students attending UFV per semester) is not only common, it's considered high attendance.
I feel that, more often than not, I hear people saying UFV has no community. We may not have a pub at the moment (rest in peace, Finnegan's and Phoenix), but have you ever taken a few minutes to look over UFV's online events calendar, or perused The Cascade's weekly events calendar? If you did, you'd see that there are numerous events — the opening for Art of the Book in the Abbotsford campus library, Abbotsford and Chilliwack U-Join, two separate welcome back BBQs hosted by The Cascade and the School of Business, respectively, and a panel discussion titled Cities for Children — and that was just last week.
Not only that, but UFV has clubs for everything under the sun — people who like literature, creative writing, ping pong, accounting, mental health awareness, badminton, pen and paper tabletop games, and yoga. And, if you don't find a club for your very niche interest, you can always create one yourself.
You can also contribute to The Cascade or CIVL Radio, or apply to work at the Fair Grounds café, UFV Bookstore, or as a peer tutor or Supported Learning Groups leader. Clearly, UFV is overflowing with opportunities for student engagement.
Now, I get it, UFV is a "commuter campus." But let's be realistic. If you're a full-time student, you're likely already on campus three to five days of the week for class. And how far do you really live from UFV? Five minutes, 15? Most events at UFV are only an hour or two in length. You learn new things, meet new people, and get a break from the mountain of reading you have to do.
Don't tell me you're never around when events are happening. The overflowing parking lots and the fact that I have to drive all the way down parking lot row to find a spot tell me otherwise.
As with everything — relationships, classes, work — there has to be effort. Without effort, we stagnate. We don't grow or change or learn things about the world or ourselves. If you really want to do something, whether that be learning to play guitar, writing a book, or attending an hour-long event at UFV, you'll make time for it.
I understand that, sometimes, things just don't work out. The event wasn't promoted well or enough, you're shy and are nervous about meeting new people outside of class (where you might actually have to talk to someone about yourself), or you just sat through a four-hour lecture on residential schools and you'd rather curl up in bed than go to an event where you know no one.
But before you say UFV has no community, maybe you should take a look at what's being offered and make an effort to participate. Though your time at university is short, it's up to you to make the effort to connect. The community is already here; you just have to make the effort to make yourself a part of it.
Image: The Cascade's start of semester barbeque