UFV's creative and performing arts festival: Interpret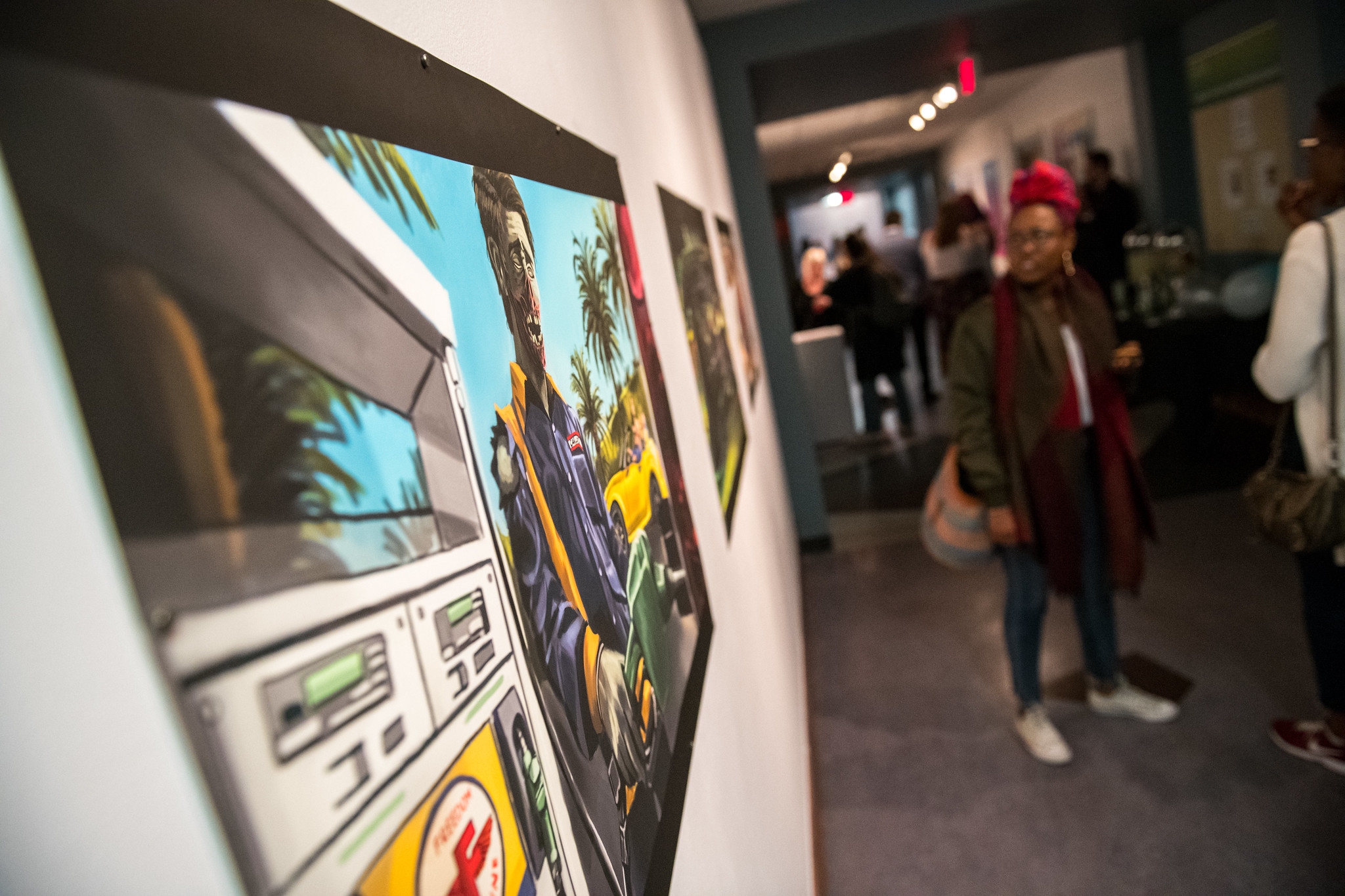 On Friday, April 26, UFV hosted its second annual arts festival aptly named "Interpret." The festival boasted a wide variety of events from 4-10 p.m. World-renowned classical pianist Kimball Gallagher, who has taught and performed music on all seven continents, was at the event as a special guest and performer. The festival served as a collaboration between many of the artistic departments at UFV and a great deal of student works were featured.
From theatre showcases, performance art, creative writing, and a live performance from local band Harma White, the artists and performers demonstrated a great deal of talent, skill, and clearly covered a breadth of each medium.
Commentary on capitalism, low-skill labour, and dull everyday routines was a common theme between some of the pieces.
Many of the performance pieces at the event were about female objectification. In rebellion of such objectification, one performance made a deliberate mockery of the idea of female objectification by having the actors slowly eat phallic-shaped fruit over the course of an hour.
"The theory of what people think about me and how they view me when I am eating has always been something I struggled with. I am very aware of my surroundings and don't like to be objectified as a sexual object. Overall, I [was] very excited to behave and act in a way that society expects of women while pushing the norms of not caring what other people think by eating foods that carry sexual innuendos in a lot of people's eyes," said Lucy Mulder, one of the performers.
The art pieces at Interpret ranged widely from copper plate sketches to a large wooden version of Barrel of Monkeys. The pieces all had their own characteristics and ideas associated with them, and the creativity was unique and fascinating. The pieces all had their own flare and style. With 13 graduating visual arts students the atmosphere at the event was upbeat and friendly. Toward the end of the evening, many creative writers presented their works. The readings ranged in a similar way that the art did.
"The idea behind the Festival is to celebrate not only the creative and performing arts at UFV but to also acknowledge the emergent talent coming from this institution," said Grace Tsurumaru, associate professor in visual arts and a co-coordinator of the event.
The evening settled with the artists, creative writers, and performers enjoying the band and the beer from Raven's Brewing. Overall, Interpret demonstrated the talent, skill, and creativity of UFV's student body. The enthusiasm and passion present made the event lively and enjoyable. It will be interesting to see what next year brings.
Image: UFV Flickr