Youth photographers display work at the Kariton Art Gallery
Encouraging our youth to express themselves through art programs is vital to both their development, and for the future of our society. Art programs that encourage creativity in young people and give them a head start in the fine art industry prepare them to be the artists of tomorrow.
LIFE is the first exhibition of the year at the Kariton Art Gallery, and features talented local youth photographers. The exhibition was produced by non-profit organization Cameras for Change, in partnership with the Abbotsford Arts Council. The opening reception for the exhibition took place Saturday, January 6 from 6:00 to 8:00 p.m. A full house of attendees visited the reception to support the young artists.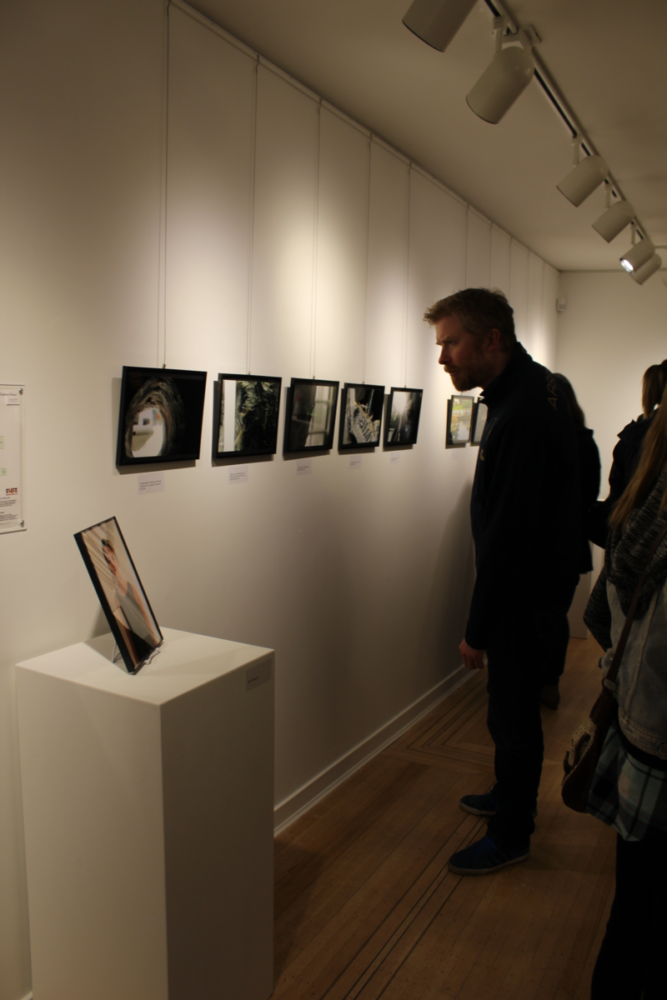 Cameras for Change is a non-profit organization that, according to their website, "envisions a world where everyone has the opportunity to express themselves, transform their own lives, and connect with others through photography and visual media." Representatives from the organization, Maxine Bulloch and Kathryne Racich, gave an insider's look on how they worked with these youth to produce the show.
The central theme of the show is to depict instances in daily life. Kathryne Racich stated that, "A lot of girls took pictures of what life meant to them, and the natural world." Racich also expressed that the word "life" was used as an umbrella term to allow the participants to have free range over what they wanted to use as inspiration. Often this meant that smaller themes emerged in each artist's work, such as nature, animals, and everyday experiences, in addition to the broader idea. All of those smaller themes are recognizable in each artist's work.
The production of the exhibition began with Cameras for Change putting out a call for youth participants to take part in a photography workshop. The artists are between the ages of 10 and 15, and out of 10 of the youth that participated, eight submitted their photos for the exhibition. It is important to note that the participants chose the theme. One of the key aspects of the workshop was the discussion of what the artists' chosen topic means to them, and what inspires them to take photos. So even though "life" would mean something different to each of them, they all took part in making a greater collaborative decision.
Bulloch wants visitors of the exhibition to understand just how much the artists have gained over the course of the workshop and exhibition process.
"They've learned so much about basic camera rules and composition," she said. "It wasn't information that just went in one ear and out the other. They really applied it to their photography and their skills."
At the end of this process, the participants created not just another project, but a long-lasting passion.
"It's nice to know that they're using their cameras more, and they're looking at things in a different light," Bulloch said. "They're starting to use photography as a form of self-expression in every capacity."

Photos: Cassie de Jong