The Canoe to remain closed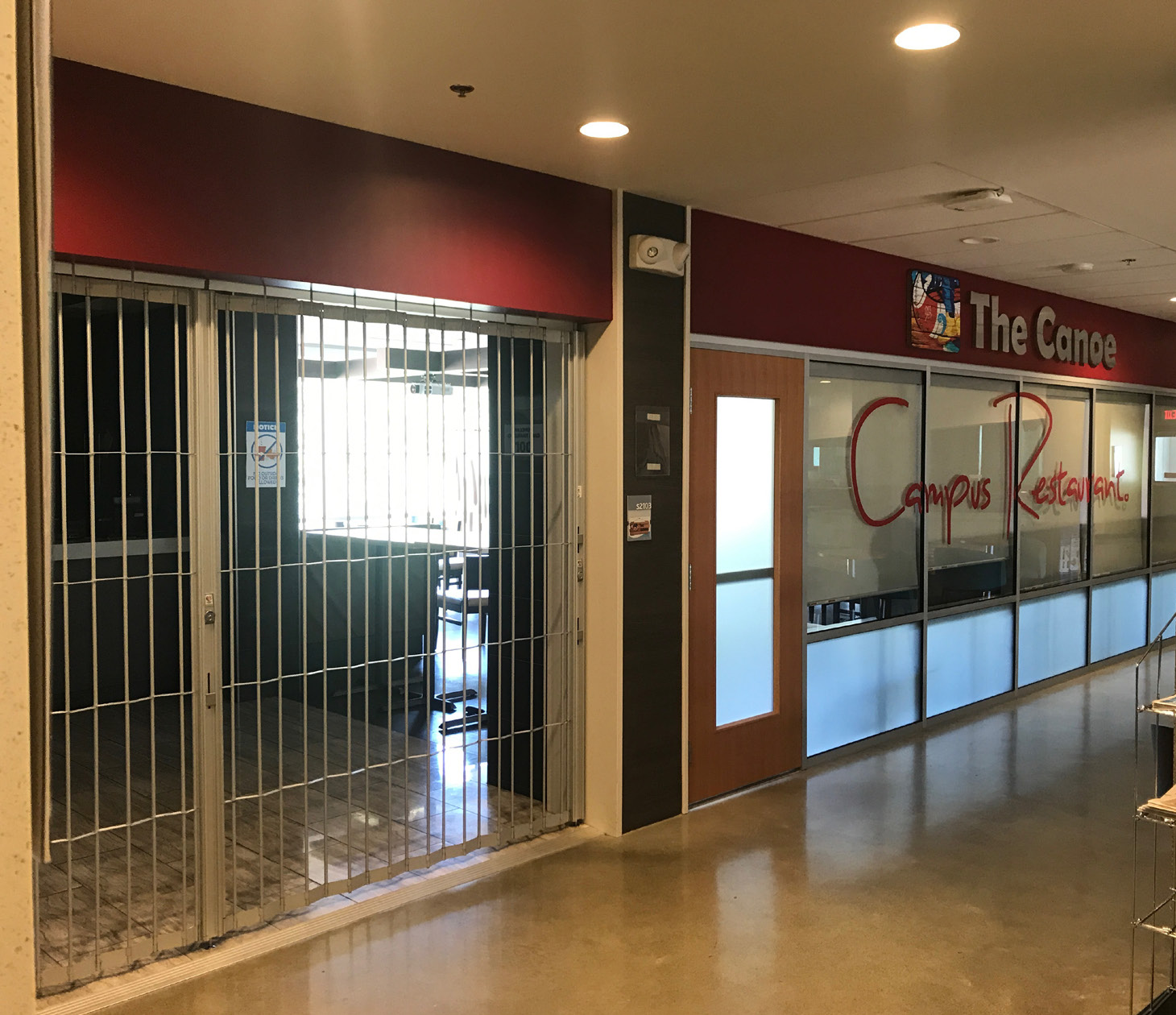 The Canoe restaurant will not open this September, and the Student Union Society (SUS) says they have no plans to reopen the campus restaurant.
The Canoe has been difficult to float since its opening in 2015, accumulating close to a $300,000 deficit.
SUS president Gurvir Gill said they are looking at the possibility of bringing a franchise into the space. Until then, the Canoe lounge — the seating area — will be open for use.
The restaurant, run by the SUS, was closed for the summer because sales were expected to drop, but was originally planned to reopen in the fall. Fair Grounds, the café operated by the SUS, runs at a profit and will stay open.
"We just don't have enough staff, full-time staff, and the professionals to properly run a pub or restaurant," Gill said.
Last year, the SUS kept the Canoe operating through the summer to test summer sales, but it ran an even greater deficit.
"We tried. We tried to make it work for a year," Gill said. "Even in my first term, the budget already projected a deficit, but we wanted to see what we could do."
"I've talked to students, and many of them have been here a while but have only ever gone once or twice. So that's it, I don't think it attracted the student population."
Gill explained that balancing food prices with affordability is one of the greatest challenges.
"If we raise [food] prices, obviously we could maybe cut [the deficit] back, but then it's not affordable to students," Gill said. "The same is true vice versa. If we make it affordable, it's not accessible, we can't open it longer. We have to cut money from somewhere."
At the SUS 2017/18 budget presentation last February, SUS executive director, Mark Wellington, said that from his experience with student-run restaurants, due to the nature of the business, almost all of them run a deficit.
The money previously put into the Canoe will be reallocated towards two new positions, a front desk assistant, and an events manager, as well as into general programming.
"We could have staffed it more, we could have tried to market it more," Gill said. "We could have done so many things, but I feel like it still would have hit a deficit one way or another regardless of if we made some reasonable [increase to revenue]."
The Canoe opened for business in Oct. 2015. In Sept. 2016, the Canoe saw changes that brought the cafeteria style of service to reduce operation costs. It closed for summer in April 2018.