Abbotsford Chamber of Commerce debates proportional representation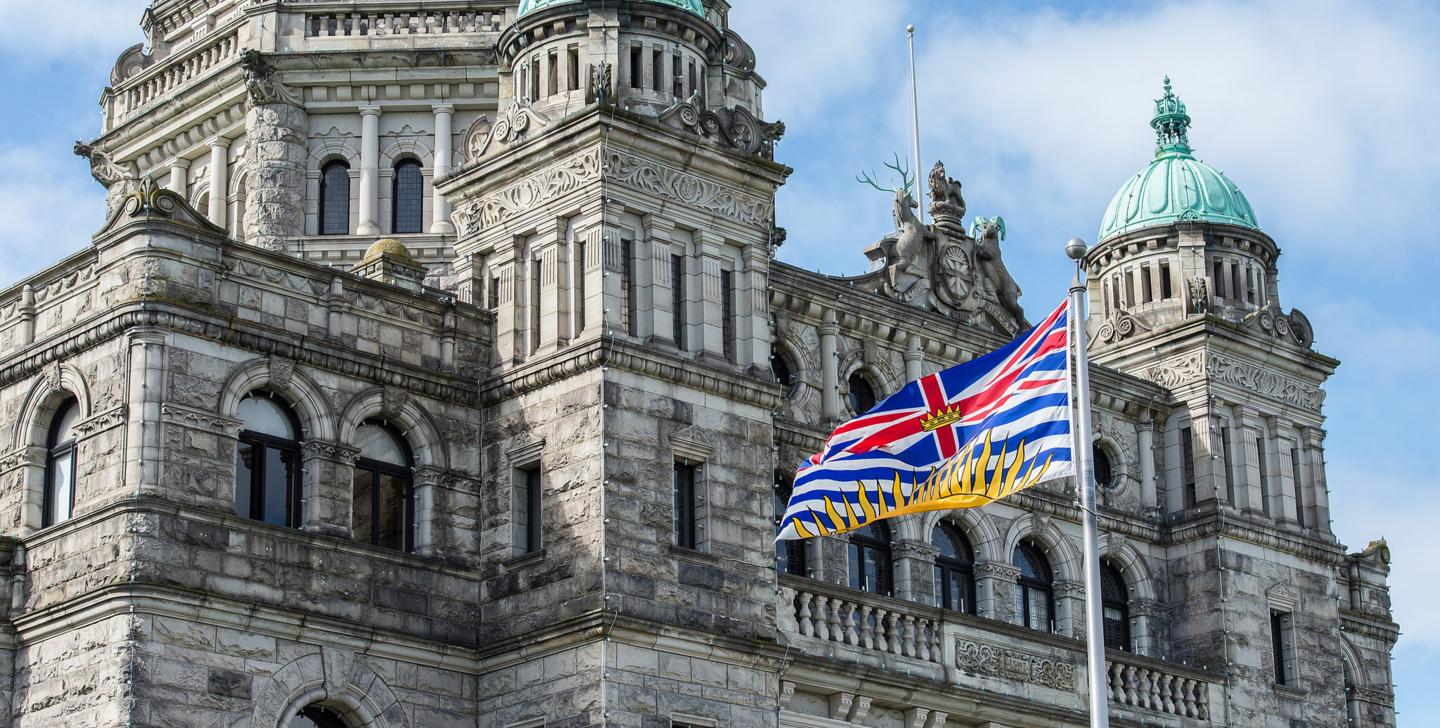 British Columbians will be asked to vote on electoral form, whether to stay with the current first-past-the-post (FPTP) system or proportional representation. Ballots will be sent by mail between Oct. 22 – Nov. 30. If in favour of switching to a proportional representation system, voters can then choose one of three possible options: mixed-member proportional, rural-urban proportional, or dual-member proportional.
The Abbotsford Chamber of Commerce hosted a discussion at UFV about the referendum on Tuesday, Sept. 18, 2018, with guest speakers Antony Hodgson, president of Fair Voting B.C., and Suzanne Anton, director of No B.C. Proportional Representation Society.
Hodgson argued against B.C.'s current first-past-the-post system. He said that the main problem with the current system is that majority does not necessarily rule, with 40 per cent typically being enough to fully win over the legislature.
"[Proportional representation] is the very simple and core democratic principle that all voters should be treated equally and have an equal influence on the makeup of our legislature," Hodgson said.  
Hodgson believes that another major issue with the current system is that it prevents a large percentage of voters from being able to vote sincerely. The statistics show that 42 per cent of voters in the last Ontario election did not vote for their preferred candidate or party because they felt that they had to try to manipulate the system in order to get an outcome that they supported.
Anton argued against proportional representation, saying that it removes voters' ability to choose what MLA will represent them. Voters will place votes towards political parties, instead of MLAs like in FPTP.
"I find that fundamentally so contrary to our notion of democracy that to me it's a very offensive thought," Anton said.
Anton argued that the current system relies heavily on accountability, and supports a direct relationship between the citizen, the MLA, and Victoria. FPTP makes it easier for a voter to withdraw his vote for a preferred candidate, if unhappy with the representative he elected.
Hodgson noted that most political scientists agree that there is robust evidence which shows that there is a correlation between higher standards of living and democracies that operate on proportional representation.
Anton said that it could be observed that in countries that rely on proportional representation, the larger parties are prone to breaking down and the smaller parties are gradually gaining in influence and size, citing the case of Northern Ireland, which operates under the system of proportional representation. The country spent 600 days without a government because they were unable to agree on any legislation.
Image: Province of BC/Flickr