Black Rebel Motorcycle Club inches closer towards the mundane on Wrong Creatures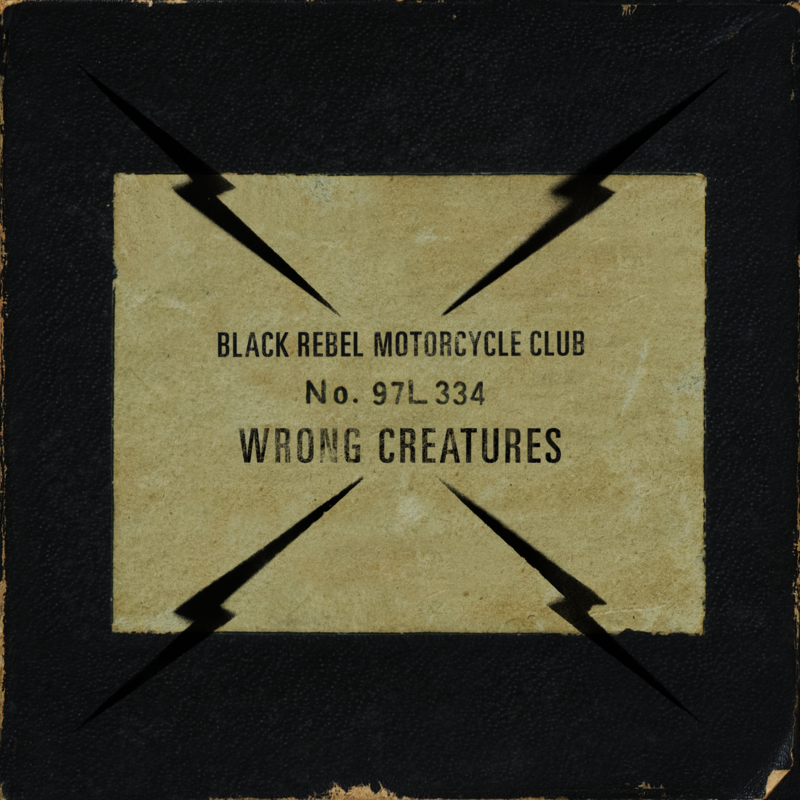 Black Rebel Motorcycle Club is one of those bands that I keep forgetting about. But they put out a new album, and therefore I feel I must remember them. I was glad to remember when I re-listened to their first album — one foot in my nostalgic notions of the '90s, and one in the cool 2000s. Someone might apply labels such as garage, shoegaze, grunge, or psychedelic, but to me they've always been that pleasantly grooving band that I ought to throw on a playlist before leaving on a road-trip.
The band's previous album, 2013's Specter at the Feast, felt vivid and genuine. It was more carefully crafted than many of its predecessors, but it wasn't a masterpiece. It was the kind of thing your mind could pleasantly drift along with on a long drive after the first thrilling albums you picked for the occasion start to feel a little ironic, but you're not yet ready for something acoustic or ambient or the inevitable "can we just listen to nothing for a while?"
But what does BRMC want to convey on Wrong Creatures? Who do they want to be in 2018? Pretty much the same thing, it seems; but with yet more refinement. The album starts with an alluring buildup of warlike drums, and a sludgy atmosphere that's vague enough to make you think this could go anywhere. Where will it go? But then it just transitions into the expected grooves and slurred vocals. The guitar tone in the third track "King of Bores," for instance, is just… nice. Dirty bass is layered over synthesizer, which creeps around underneath, and morphs into prominence, reminding us briefly that we've assimilated a lot of the '80s into our day. This would make a great dance track. It is one of two moments that I wish were echoed throughout the album.
But Wrong Creatures doesn't sound very "'80s" on the whole. The next track, "Haunt," is languishing, dreamy, and fluid — listen for when the bass awakes, and starts rolling around like a sea monster coming out of sleep. "Question of Faith" is a nice half-point shift — a stomping, hazy restart, like flipping over to side-B. "Circus Bazooka" too, is a shift — an unexpected one. It is playful, and very reminiscent of '60s psychedelia with its wonky melodies and organ. It makes you imagine a carefree cynic half-skipping absentmindedly down a city street, singing to himself — with a circus tent in the distant field. Well, that is what I picture anyway. The point is that the track is vivid and engaging. This is the second moment that I wish wasn't an anomaly.
Some parts of the album really prick up your ears, especially in the beginning, but for the most part it just drifts along. The bulk of the record communicates a comforting, insulating sort of feeling, and sometimes you can feel that encapsulating into a "stoner rock" feeling — all good things when driving, by the way. However, this means that in future listens, I will probably skip some songs. They are all decent songs, carefully coloured and clothed, and tastefully produced, but lacking a stronger core.
So, what place does this hold in the road-trip rotation? Probably the same place as their last album: lazy, groovy middle ground. Honestly, I will probably forget about BRMC again. But that doesn't mean you have to. I can say, at least, that if you asked me to put on a BRMC album it would be either their debut or this one. They're doing their thing, and it's not a bad thing at all. In fact, it's pretty good. Give it a go.