Finnegan's and Phoenix, end of an era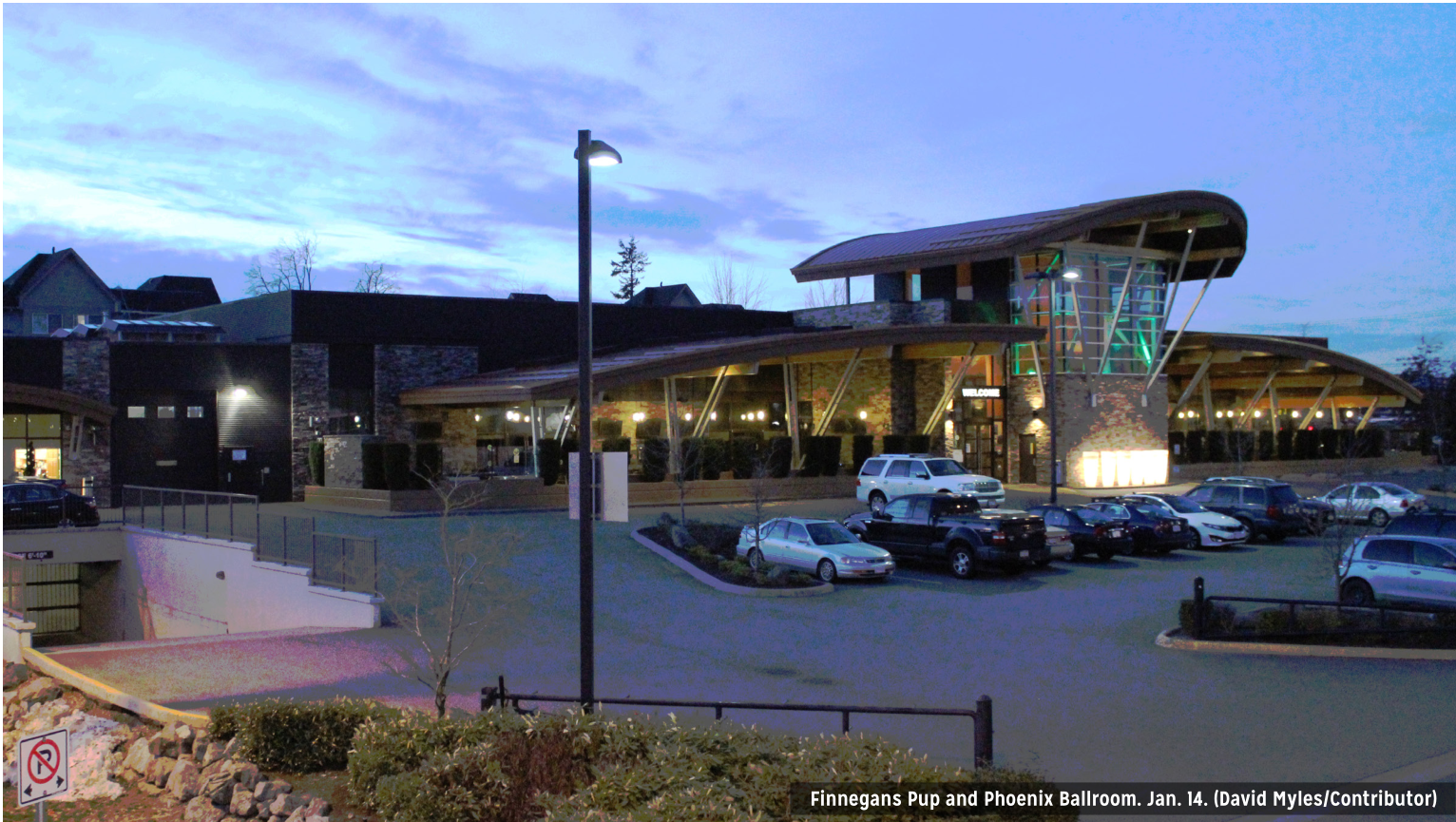 Finnegan's Pub & Grill and Phoenix Ballroom served their last drink Saturday night. The pub and ballroom, owned by Paul Esposito Sr., existed in its current location since 2009.
The owners of Finnegan's and Phoenix posted a farewell message on their website and Facebook Jan. 3. The post cited running out of energy and passion for the business as the reason for their closing doors.
"Whether it is because of these challenges, or our family being in this industry for over 30 years, or maybe a combination of both, our energy & passion for operating Finnegan's and Phoenix has unfortunately left us," the post read.
Past general manager and event and banquet coordinator, Trevor Eros, said this is a loss for the community, especially the university.
"We did so many university functions, both at Finnegan's and Phoenix, for fundraising and private events," Eros said. "Just having a bar that's close by for people, in this particular area of town — I think the students are probably going to miss it the most, but the community in general is going to miss the pub."
Eros said that the pub and banquet hall were built large to go along with the 7,000 seat Abbotsford Events Centre next door. Over the years, with the Events Centre not often full, Phoenix and Finnegan's became hard to fill up, too.
The original Finnegan's at Kings Crossing was opened in 1987, and burnt down in 2005. The reimagined Finnegan's, and new Phoenix ballroom, reopened May 3, 2009.
Eros said that Finnegan's and Phoenix saw many transformations over the years. Phoenix began as a fine dining spot with an upscale feel, while Finnegan's hailed to the original's oyster bar style.
Phoenix then became a nightclub for a time, before shifting predominantly towards banquets and catering.
"I'm really pleased with our time there overall," Eros said. "I'm thankful for [the Espositos], and I hope the community feels the same way as well."