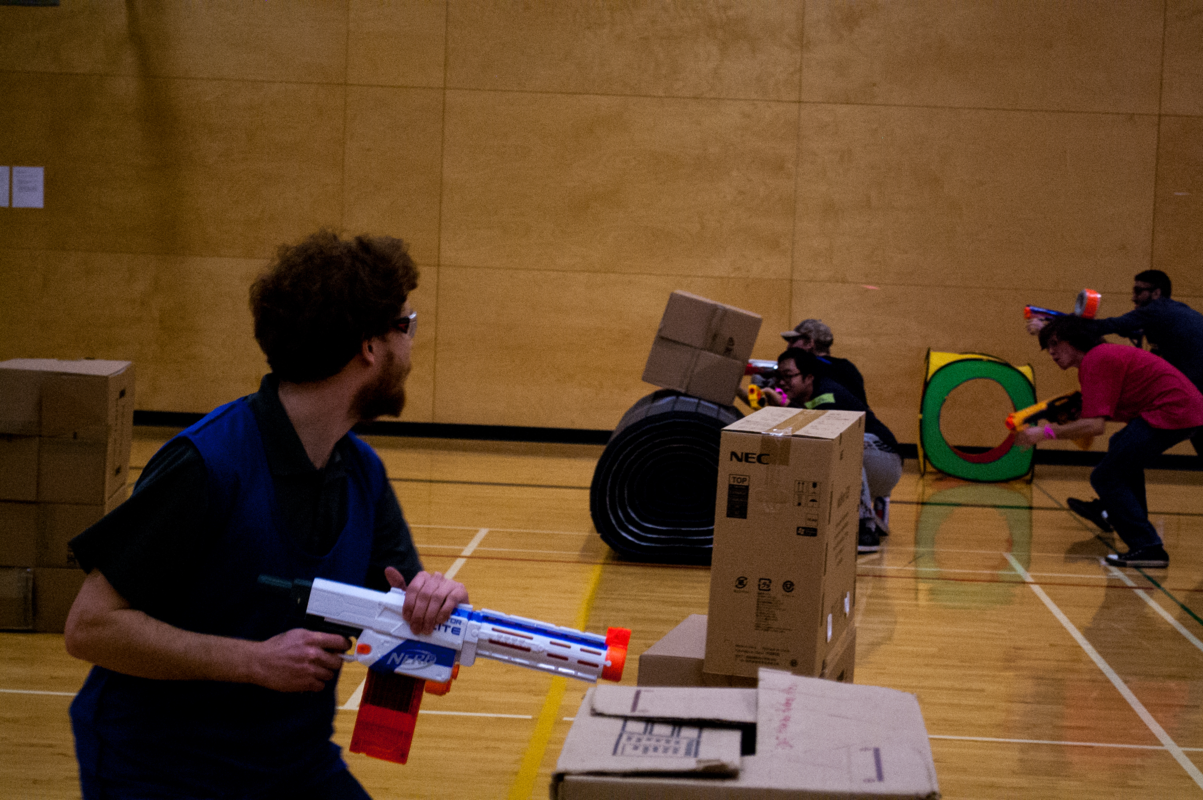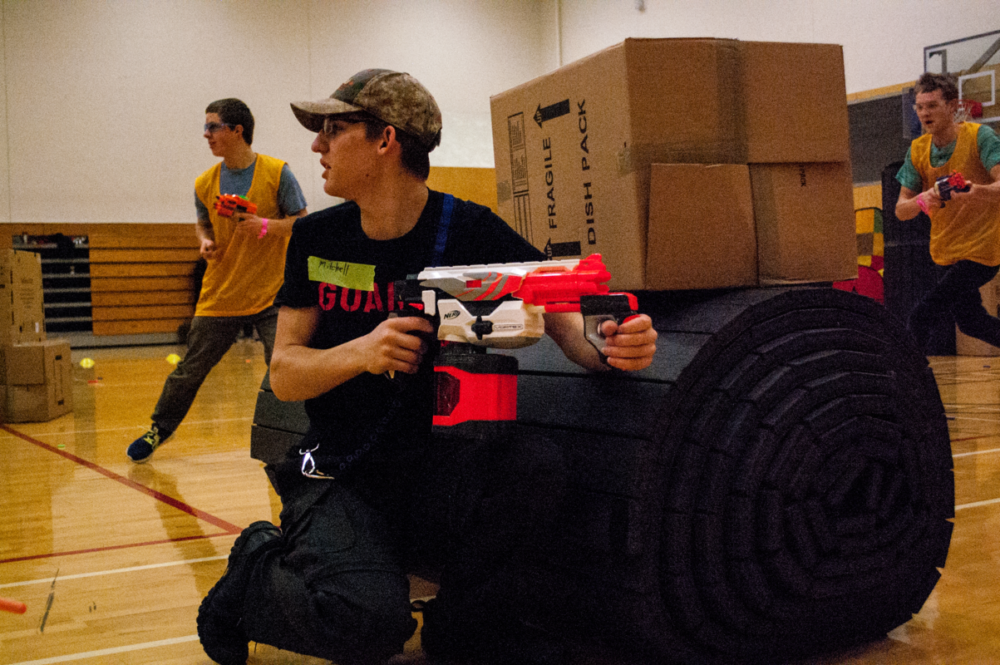 Battened down against a pile of debris, a lone student fumbles to reload foam darts into his semi-automatic Nerf rifle. Sweat beads off his face. He wipes his eyes; he wipes his hand along his pants. Loaded. Cocked. He takes aim.
He shoots, misses. Every half-second adrenaline-flushed blood slams through his arteries, shaking his hands, wobbling his legs. That, and the poor ballistic quality of air-propelled foam makes the opponent hard to hit. The enemy is also fast; the enemy is agile.
Stay put and provide a base of fire or to storm the enemy base, a bean bag filled hula hoop. He must think fast.
The game is capture the flag. The battle: Nerf on UFV Turf.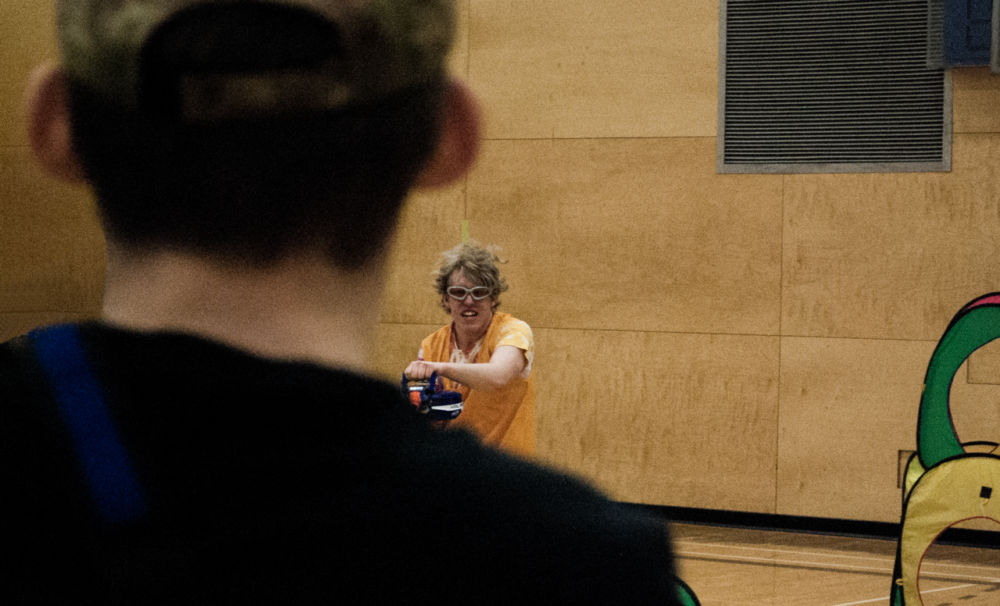 Hosted by UFV campus rec and the physics students association last Friday from 1:00 p.m. to 4:00 p.m., the event was put on for students to meet other students, and play a variety of Nerf games. Some of the games included defend the fortress, humans vs. zombies, and capture the flag.
"Different games involve different winning conditions, but generally all games involve hitting other players with Nerf darts," Perrin Waldock, physics student association president said.
Close to 30 students enlisted, with about 20 on the battlefield during the height of the Nerf war.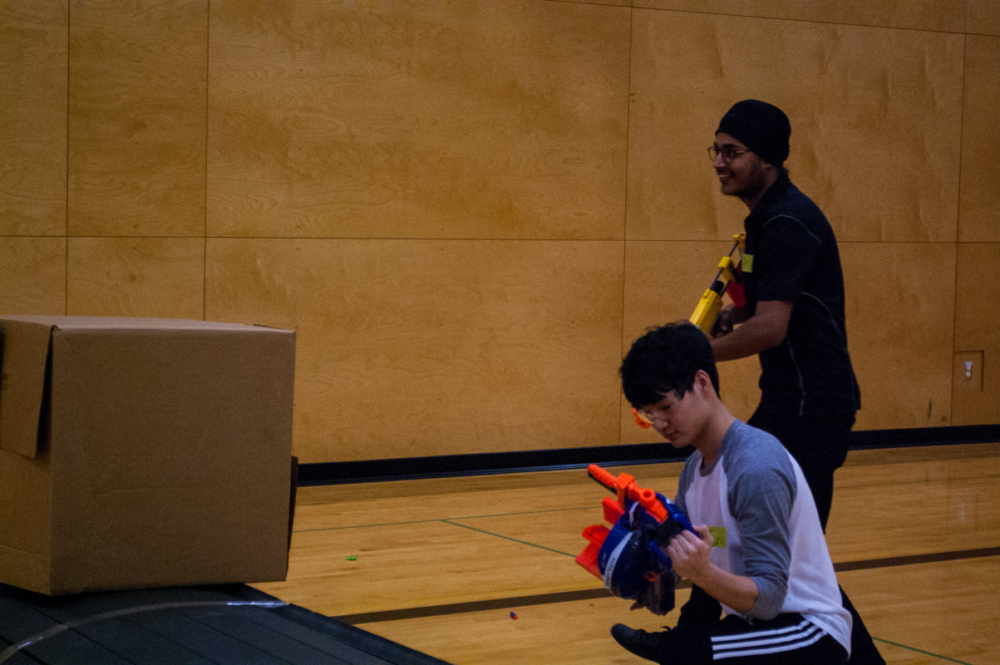 "I was very happy with how enthusiastic our players were, although having more people out would have been even more fun," Waldock said. "The players seemed to enjoy the event, and already seemed to be planning for the next one."
The event encouraged students to hang out on campus for fun and games. Waldock said this is part of the community he wants to see grow at UFV.
"Students often go to classes, then leave as soon as they finish," Waldock said. "I want to build a campus community by encouraging people to stay on campus outside of class time."
UFV campus recreation program manager, Cheryl Van Nes, said that she'd like to see more events like this on campus, but it requires students to come to her with their ideas and interest.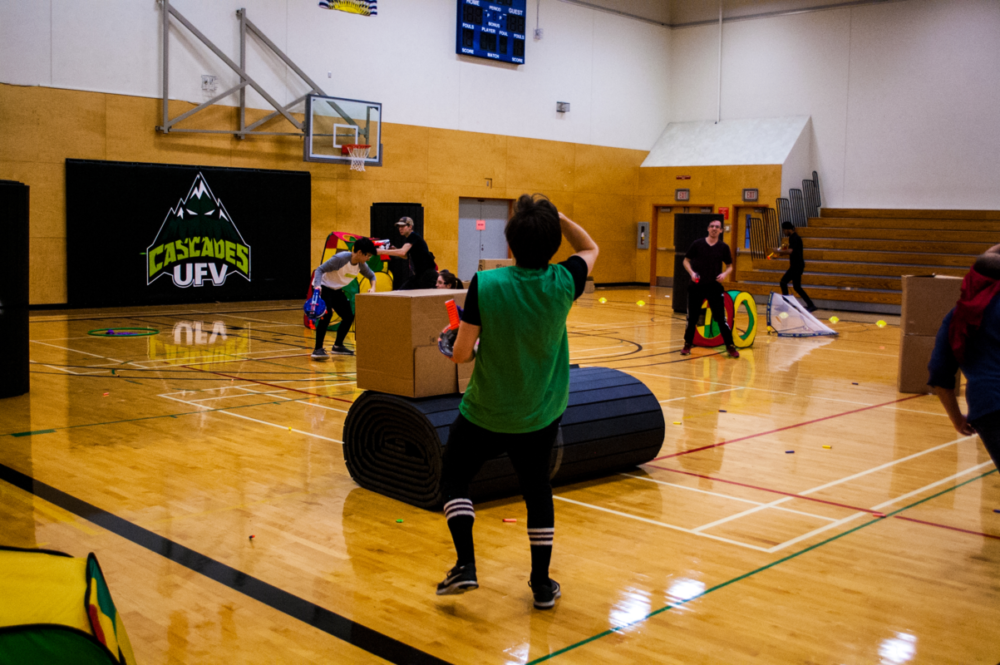 "[Perrin] and I both realized we wanted to run a Humans vs. Zombies event," Van Nes said. We set up a meeting and started planning. The PSA did most of the event planning where Campus Recreation and Wellness supported the event with facility space, First Aid, food for volunteers and assisting with some of the logistics. We also consulted with Martin Kelley who recently retired from Student Life as he had ran a similar event a couple years ago."
Van Nes and Waldock have already began talking about planning for September.
"My dream would be holding a large campus-wide event to engage our new students and show them that stuff other than classes happen at UFV," Waldock added.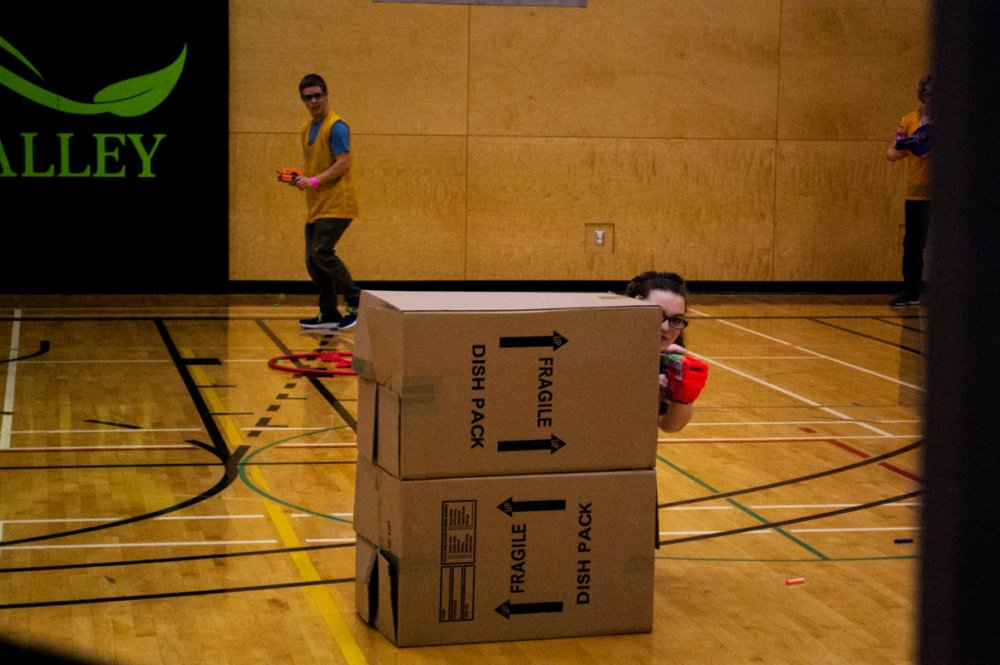 Images: Joel Robertson-Taylor/The Cascade