In the mood for international food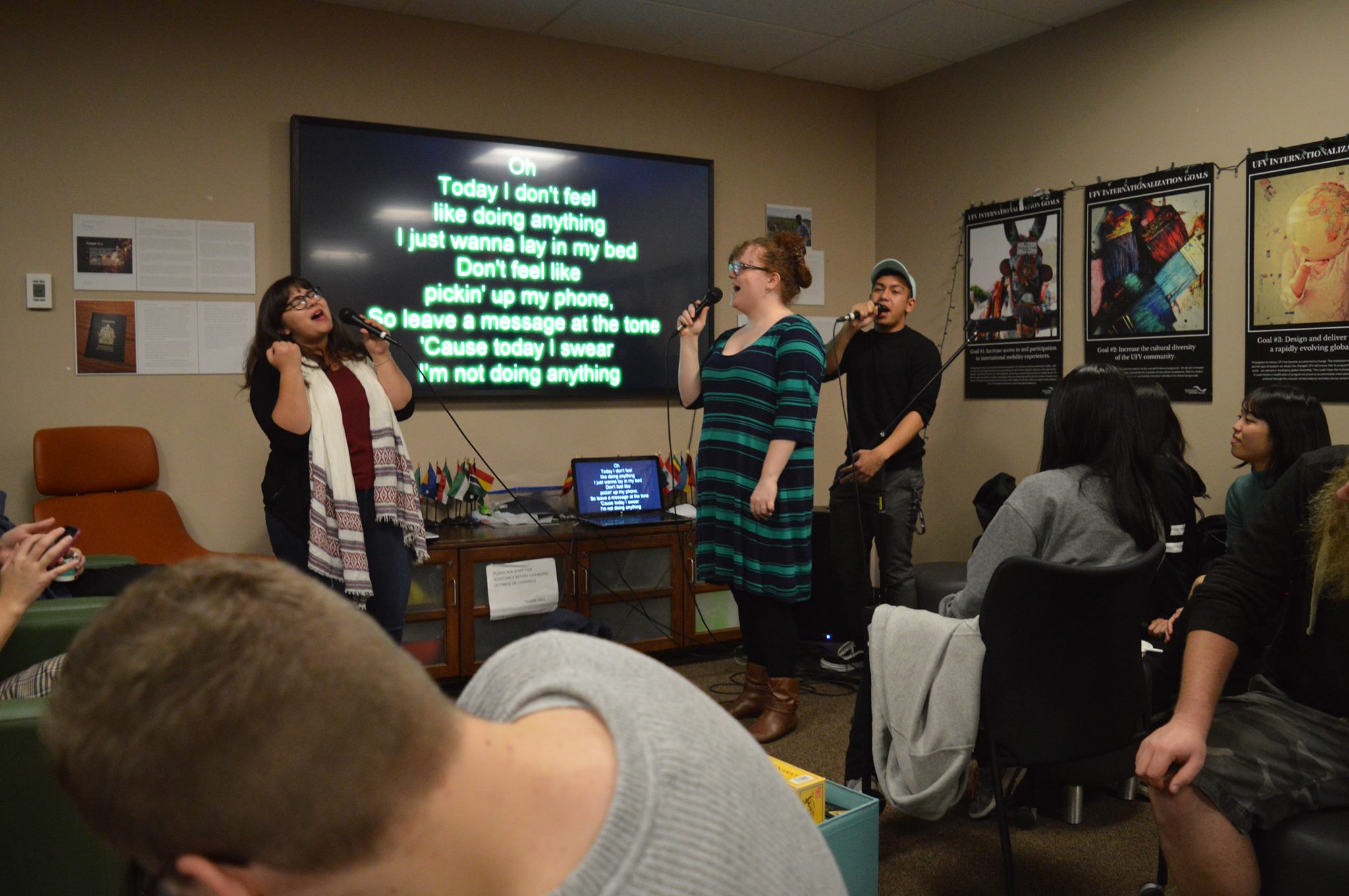 On Thursday, Nov. 15, students gathered in the Global Lounge for an event hosted by UFV International, UFV Amnesty club, and the Japanese culture club (JCC). "In The Mood For International Food" featured an assortment of food from various countries including, but not limited to, the Philippines, India, Japan, Canada, and Mexico, and the event featured karaoke as a group activity. The main planners of the event, Melissa Salter and Juan Manalo, said its purpose was to encourage community connections between international students and domestic students. They wanted to build a bridge of connections for students. According to Manalo, right now is a stressful time for international students as they are registering for courses and may not understand the process very well. With the added stress of being away from home, Manalo believed it would be helpful to provide some free food that may give some comforts of home and give the opportunity to make more connections with domestic students.
When asked why specifically the three groups would come together to plan such an event, Salter responded that both clubs had been approached by UFV International to plan some sort of event because both clubs had international-focused causes. The JCC is purely about spreading an appreciation for the country of Japan and its culture, and building a relationship between domestic students and Japanese students. The Amnesty club is all about global concerns and raising the awareness of those concerns. Manalo said he hopes the success of the "In The Mood For International Food" event will inspire more clubs and associations to do larger joint events as well. The expected turnout for the event was to be roughly 50–70 people. However, about 150 students came out for the event. Due to the popularity of the event, "In The Mood For International Food" ran about an hour and a half later than the set end time of 7 p.m. After seeing the turnout, both Manalo and Salter hope to host more events like this in the future. Manalo said he would like to see at least one or two events like this each semester.
Part of the purpose of the event was also to let the domestic students know that they are allowed in the Global Lounge, and that it is a place to get help with planning their own study abroad journey or meet international students. The Global Lounge is also just a fun place to hang out. At the Thursday event, it was promoted that games nights have started to go on every Thursday in the Global Lounge and that anyone is invited to come and play. Another project going on through UFV International is "En Route" which is a series of activities planned for students to go out and see the Lower Mainland area. Activities include things like ice skating, Christmas markets, and laser tag. Final thoughts on the "In The Mood For International Food" event from Salter and Manalo were that they hope this will help grow the UFV community as a whole and bring greater turnouts to future events. Salter hopes students will look into what's happening on campus more so future events are just as fun as this one.
Image: Japanese Culture Club