Leaving their audience in awe and wonder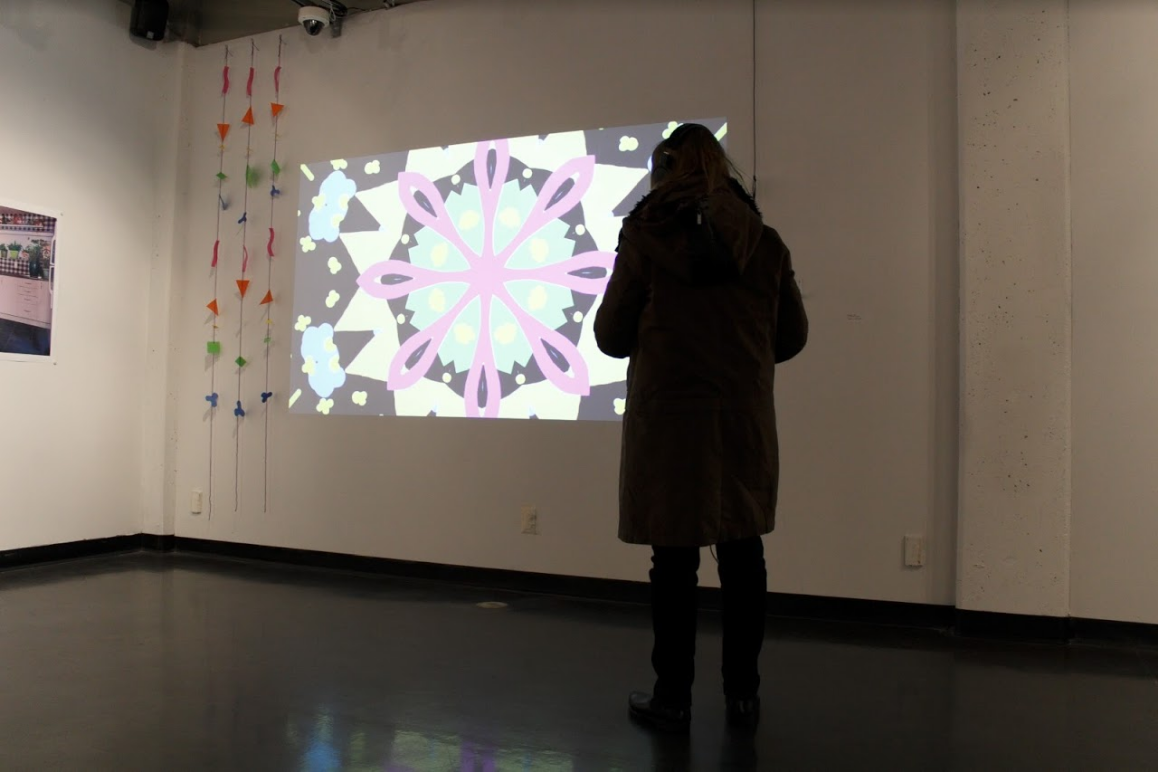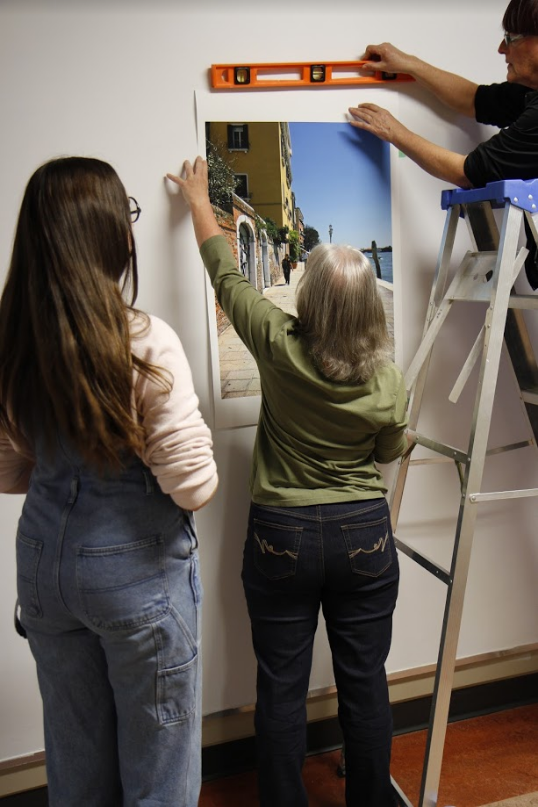 UFV always needs more art on campus, as creative expression and imagination can be wholly beneficial for student-related stress. For those seeking to relieve their end of semester dread with a healthy dose of eye-catching and thought-provoking visual material, a new art exhibition has just opened at the S'eliyemetaxwtexw Art Gallery in B building. Alone in Wonder is a project composed of UFV's latest graduates of the visual arts diploma. The show features UFV visual arts students Jenna Cook, Beru Bell, Sharon Clark, Mouon Levan, Candice McPherson, Mario deSantis, and Susan Song.
This year's diploma graduates have been organizing Alone in Wonder since the beginning of the semester. The name of the show is derived from the fact that each participating artist's body of work is so different, since they all come from such different backgrounds. This title was created to generalize and encapsulate such diverse work, while acknowledging the individuality of each piece.
Past diploma shows have been very painting oriented, but the participants of this year's program were pleased to discover not a single painter in their midst. Instead, the show is entirely composed of photo and installation work. There is no conceptual theme tying all the work together, but the similarities in material and medium allow the various pieces to fit together nicely.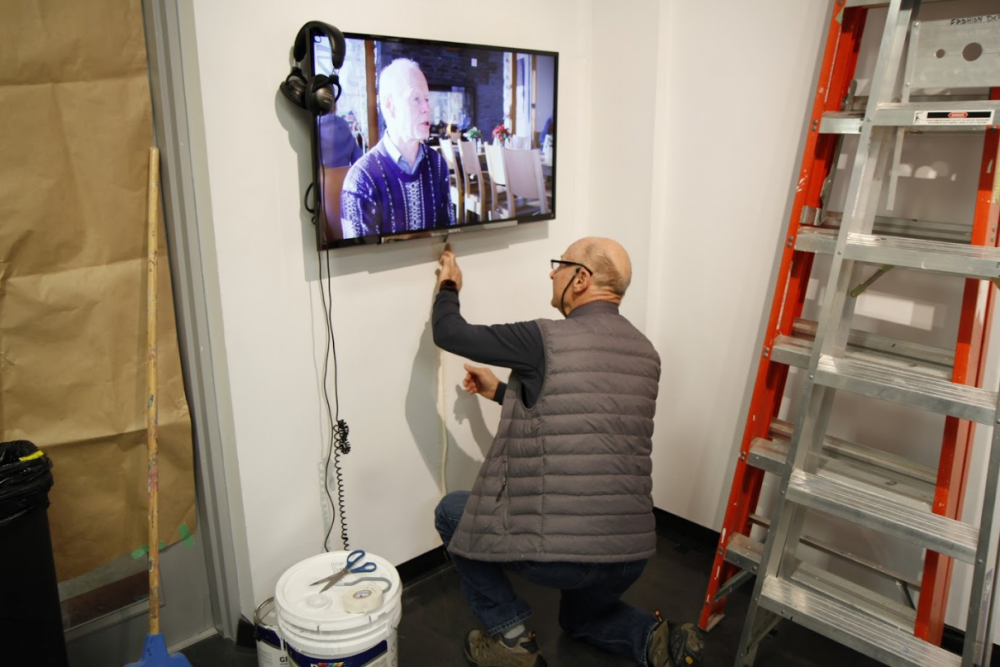 Diploma graduate Jenna Cook spared The Cascade a few moments at the opening reception to share a few words regarding her work. Her pieces were completed two years ago, and are inspired by film, television, and the media behind it all. They also work with themes of narrative and story.
Cook works so well with Photoshop that she believes, "It has become like my paintbrush a little bit." The events appearing in her photographs take place in real spaces, but are also very staged. Often, there are things within the photograph that shouldn't be there, which makes you think twice about what is going on in this story. Cook states that her work is manipulated in every way possible to achieve certain goals.
"It's definitely not just a candid photograph — it's completely built."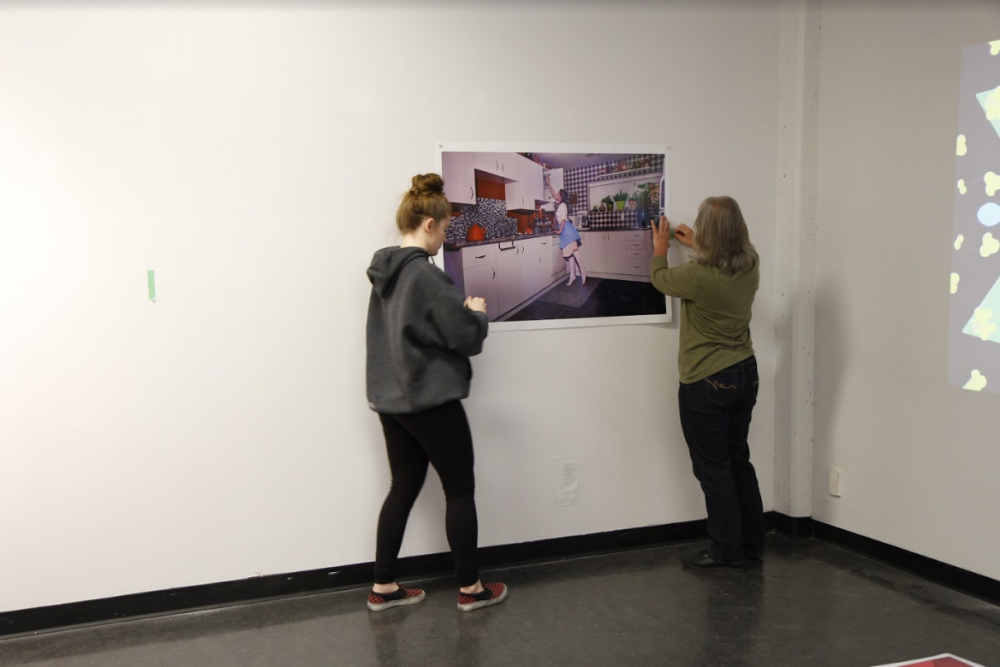 Most of the of students that participated in the visual arts diploma this year are completing it on their way to their Bachelor of Fine Arts degree. Cook stated that it was quite helpful to have the opportunity to do both at the same time.
"Completing the diploma was nice because it gave us a little practice show before we do our grad show," she said. "This helped us to become a little bit more oriented with our practice."
Diploma graduate Beru Bell also had a moment for a quick interview about her practice. Bell's work focuses on the creative and inventive use of shapes and colour. Her piece in Alone in Wonder is a video installation that depicts kaleidoscope-esque visuals, and a meditative sound track. Bell used Photoshop to make the shapes, which are the same shapes hanging on the strings beside the installation. A graphics program called Motion was used to animate the work in time with the audio track. The audio for the meditative recording was sourced from an old Casio keyboard, and other found clips.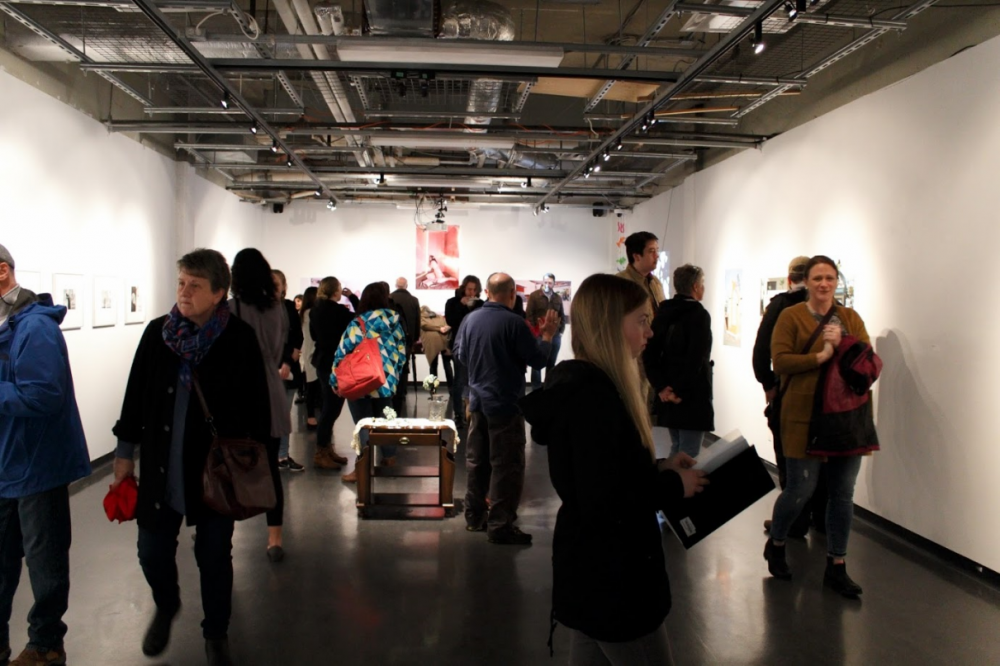 When asked about her experience in the visual arts diploma program, Bell stated that she thoroughly enjoyed the experience, and is pleased with what she has been able to take from it. There is only one of her pieces displayed in the show, but during the program she was able to create a whole body of work based around basic shapes and bright colours.
"It was really fun to work with everyone in the department. Everyone was really supportive. If you show drive, and you know exactly what you want to do, people will support it, and help you."
The students of this year's diploma show urge their fellow students to stay updated on what's happening with art on campus. There is art everywhere you look, so keep your eyes open.
Alone in Wonder will be on display at the S'eliyemetaxwtexw Art Gallery until April 11.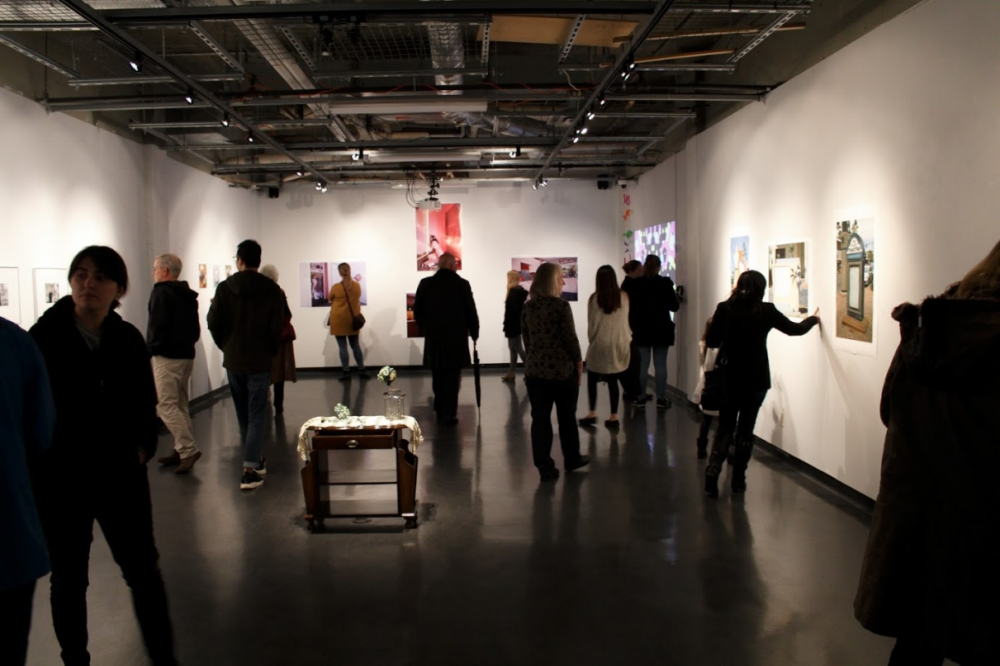 Images: Cassie de Jong/The Cascade & Andrea Van Schubert/UFV Visual Arts