On campus publishing workshop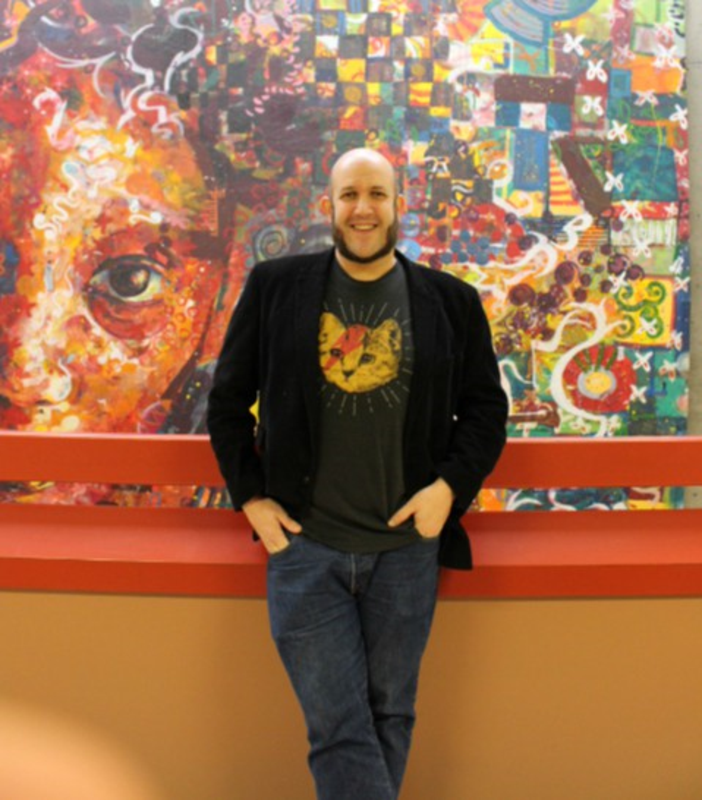 "If you don't feel good about your work, there is no reason for a journal to feel good about it." A rather glum sentiment perhaps, but this statement should also serve as inspiration for writers to take pride in their writing, and to improve at every opportunity. The comment comes from UFV's writer in residence, Billeh Nickerson, who hosted a publishing workshop called "Getting it Into Print: The Nuts and Bolts of Submitting to Magazines" last Tuesday, March 6 from noon to 1:00 p.m. in Room B121 on the Abbotsford campus.
This well-attended event saw participation from students from all ranges of experience, and all departments of UFV. Nickerson shared knowledge based on experience, and kept the audience engaged with incredibly useful information, examples, and funny quips, stories, and tangents that cleared the air, but remained on topic and informative.
At the beginning of the workshop, Nickerson stated, "The odds of folks making their complete living from writing, if I'm being honest, are quite low." But he also believes that you can achieve success if you can pull yourself together, and commit to your writing. "You've spent a good four, five, six, seven, eight years getting this skill, this degree. So you might as well use it, and do stuff with it."
Literary journals are also known as "small magazines." These magazines publish poetry, short stories, some non-fiction, and sometimes even plays or reviews. Nickerson brought a few examples of the largest literary journals published across Canada, and introduced a little history and significance from each one.
It's also helpful to be particular when submitting to journals. Keep in mind whom you are submitting to, and whether or not your work is suited to a publisher. Nickerson used the example, "Nike doesn't try to sell its products to art supplies store," or in other words, "Confessional narrative poets shouldn't submit to experimental avant-garde journals."  
The group worked through an extensive list of Nickerson's tips and tricks of the trade. The advice included tidbits such as keeping up to date on the journals you're submitting to, as well as submitting work of different genres separately. Each point was also backed and explained by Nickerson, to provide further understanding of the information in a real-world context.
Specific tips included the fact that the central branch of the Vancouver Public Library has an amazing selection of journals from Canada, England, and around the world, as well as Nickerson's list of organizations that could be quite auspicious to writers. These included Places for Writers, Poets and Writers, Writers' Union of Canada, and many more.
It is imperative that as a writer, you keep writing. Nickerson referenced a wonderful quote that perfectly describes the relationship a writer has with their writing: "I hate writing, I love having written." We can get so caught up in the business end of things, and put our work off to the side to let it collect dust, but we must always remember to come back, and continue where we left off.
After the bewildering amount of info, Nickerson opened the group up for questions. Attendees asked about his personal experiences, and his advice on certain subjects and instances. This prompted more helpful discussion, and witty banter.
Nickerson urged students to use the avenues available to them at UFV, such as our own literary magazine, the Louden Singletree. Poets and spoken word fans were also encouraged to attend poetry readings on March 21 at 4:30 p.m. at the Canoe restaurant in the Student Union Building and on March 28 at 4:00 p.m. at U House.