Preview: Fraser Valley Distillery Festival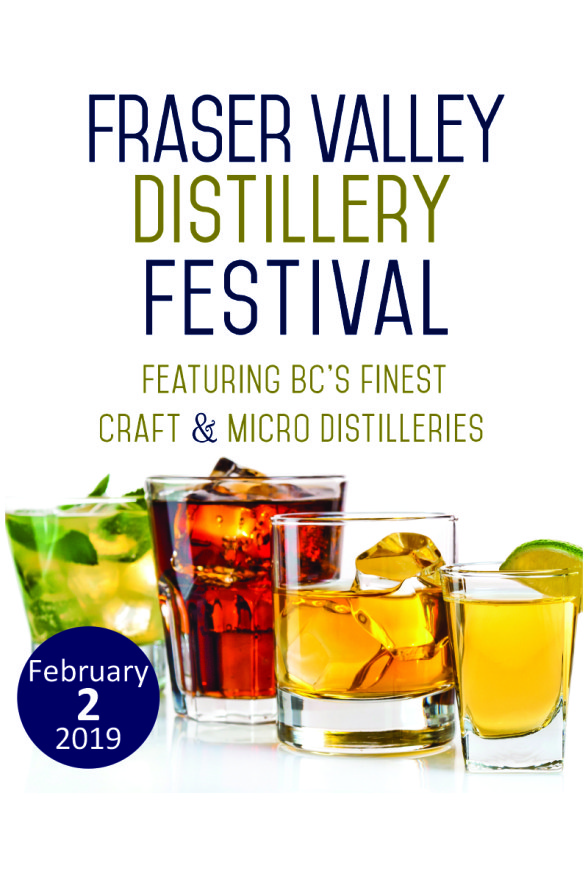 British Columbia is very well-known for its booming craft beer industry, but not enough attention is often given to the scores of local B.C. distilleries. Entrepreneurial creatives and spirit enthusiasts alike can band together at an upcoming festival dedicated to the ingenuity and craftsmanship demonstrated by these establishments.
The annual Fraser Valley Distillery Festival will be held on Feb. 2 at 7:00 p.m. at the Chilliwack Cultural Centre. This 19+ event will showcase the variety of local liquors that even the most experienced connoisseur may not have heard of. Organizers invite all who may be looking for their new favourite spirit to attend.
The event is presented by the Chilliwack Academy of Music, a not-for-profit community music school founded in 1979 which is also a federally registered charitable society and a member of the B.C. Association of Community Music Schools. The academy states in its online mission statement that, "as a registered charity, [it's] mission includes making music available and affordable to the entire community." There are currently about 500 students involved in the academy's lessons and activities. The academy also partners with other non-profit organizations in Chilliwack to promote music, and administers scholarship and bursary funds on behalf of several organizations and donor groups.
There will be fundraising for the academy in the form of a silent auction and a 50/50 draw. All the items for the draw have been donated by Chilliwack businesses. All the proceeds from this benefit event will go towards the academy's programming, so the distillery festival can be counted as a good deed as well as an indulgence. The event is also just in time for Superbowl Sunday the following day, which makes it the perfect occasion for football fans to pick up supplies.
Nearly 20 distilleries presenting a wide range of craft spirits will be in attendance, including Wayward Distillation House, Sons of Vancouver, Taynton Bay Spirits, and many more. Those on the hunt for new craft vodkas, rums, gins, single malt whiskeys, or flavoured liqueurs need only visit this one event to find all they may be looking for. In addition to all the drinks that will be available, the Lakeside Beach Club restaurant from Cultus Lake will be offering an array of appetizers designed to pair perfectly with the selection of spirits.
As well as delectable food and drink, there will be live performances. The Fraser Valley Distillery Festival is ready to provide a army of locally sourced talent, including the first appearance of the Chilliwack Academy of Music's very own band of instructors, Dis Stil a Thing. Alongside the debut appearance, students from the academy will also be presenting musical selections on piano.
Tickets are $50 and are available at the Centre Box Office by calling 604-391-SHOW(7469) or online at the Chilliwack Cultural Centre's website.