Q&A with Heather Davis-Fisch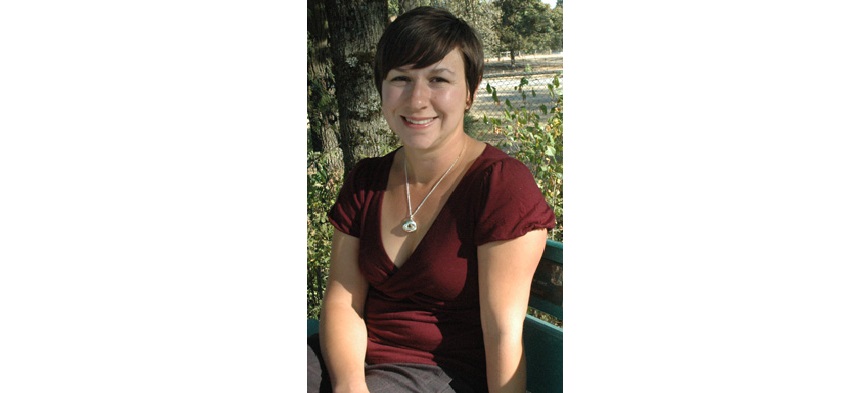 Heather Davis-Fisch is an associate professor and the theatre department head at UFV. Heather is also the co-editor of the Views and Reviews section of Canadian Theatre Review. 
What led you to choose a career in theatre?
I did theatre throughout high school, then planned to major in history at university, but kept taking theatre courses and realized that what I was really interested in was the intersection between cultural history and performance. I taught in different contexts (sports at camp, swimming, children's theatre, tutoring, as a teaching assistant at university) before deciding to pursue an academic context, so I knew that I was interested in teaching in some form as a career path. 
What are some of the challenges that you've encountered while working in the theatre department at UFV?
The biggest challenge has been related to our physical location — at Chilliwack North, the program was very isolated and it became increasingly difficult to attract audiences and students to shows and classes. One of the biggest projects for me as head has been advocating for the move to Abbotsford and working with campus planning, the dean's office, and facilities on renovations. 
Now that UFV Theatre has been moved from Chilliwack, how do you go about cultivating an audience in Abbotsford?
We have been very fortunate that we have a built-in audience of students, staff, and faculty. Most of our productions this year sold out, as our temporary performance space in Abbotsford only seats 30 people. I am interested in making sure that students and the UFV community find out more about what we do — the other courses we offer, why theatre courses can benefit students in other programs, such as business or sciences, and why theatre and performance studies provide an important way of understanding the media-saturated world we live in.
Do you feel that UFV allocates adequate funding for its theatre program?
Theatre, and other creative arts programs like visual arts and graphic design, are expensive to run, as we have small classes and require dedicated, well-equipped facilities. We would definitely benefit from more funding, but I feel that the university and especially the college of arts are very supportive of theatre and creative arts and do as much as they can to support our students and programs. I would say that the bigger problem is with how postsecondary has been funded across B.C. for the last five-plus years, especially for teaching-intensive universities — the budget cuts from the previous government are still impacting programs. 
Looking back on the productions that you've been involved with, what are some of the highlights?
My work is primarily the more academic side, but the projects I'm most proud of are ones where we have worked with community partners. We have collaborated with the Stó:l? Nation on staged readings and a devised production (Grand Theft Terra Firma), and a highlight is seeing how theatre can generate conversations and provoke new ideas.
Are there any upcoming productions that you are particularly excited about?
Our next season is very exciting, but as a Canadian theatre historian, I'm particularly excited that the department is staging Herman Voaden's play Rocks in November. Voaden was a theatrical visionary whose ideas about art were linked with the Group of Seven and were very ambitious about scenography and design. It's almost like he imagined the potentials of digital technology in performance 80ish years ago, and I think our production will really explore his aesthetic and design philosophy. 
What are your biggest strengths as an educator?
In classrooms, I think I do a good job of creating an active learning environment, especially in academic courses like theatre history. Students incorporate performance activities and theory, and that helps them learn more about course topics. In one-on-one situations with students, I think I am a really enthusiastic research mentor — when students are interested in specific topics or want advice about applying for grad programs, I spend a lot of time learning about their work and thinking about how to best give them support on their projects. 
When you have downtime away from teaching, what kinds of things do you like to do?
I have two little kids, ages one and three, so my downtime from teaching is mostly spent with them. When I get free time I like being outside and skiing and biking. 
This interview has been edited for length and clarity.