Risky business – risk, passion, and success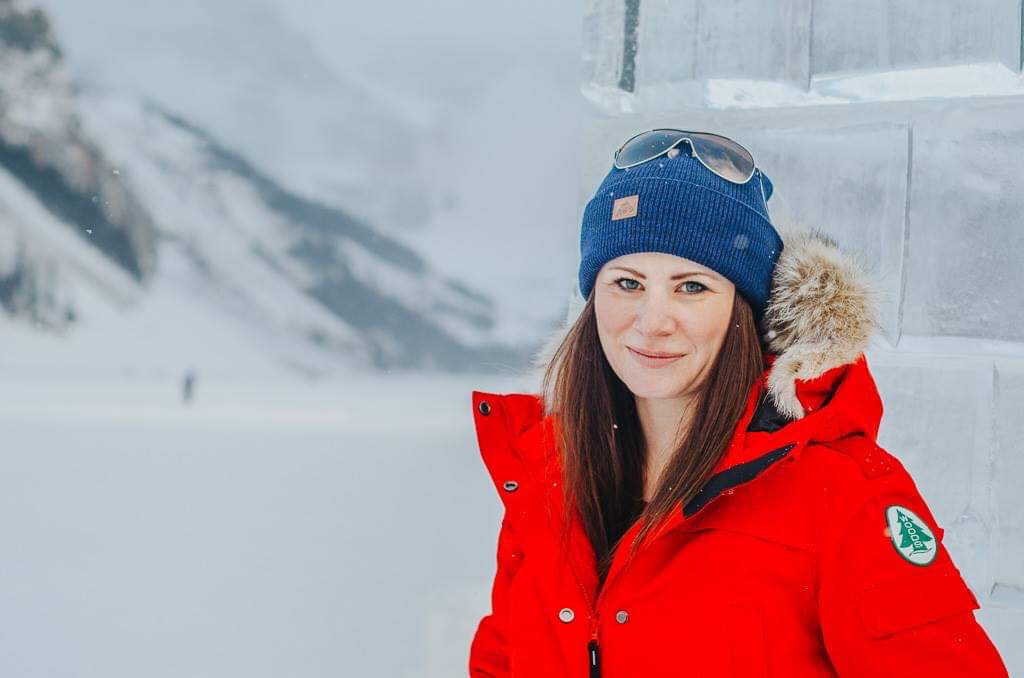 When Jami Savage arrived at her surprise 30th birthday party, almost no one was there. As Jami looked around the empty room, she just wanted to disappear. She was deeply hurt.
Painful as that moment was, Jami describes it as her wake up call. After some self-reflection, she realized her life was not where she wanted it to be. She had lost touch with many of her closest and oldest friends. She was financially reliant on her husband. She was no longer doing the things she loved to do most. She was lost in a fog of expectations and responsibilities.
Fast forward to 2019 and Jami is anything but lost. She is the creator of Adventure Awaits, an award-winning family travel blog and the co-founder of Savage and Wiser, a hugely successful digital marketing agency.
A visit to the Adventure Awaits website reveals stories of the travel adventures that Jami and her family have embarked upon. Blokarting (land sailing) in Ireland and river rafting in Jasper are just two of the many adventures Jami has checked off her bucket list. Some of Jami's adventures have been unplanned, of course. Being chased by a cow while on the hunt for cell service in Costa Rica, for example, or getting a press invite to a flyover of the North Pole with the Children's Wish Foundation, complete with a mid-air landing and boarding by Santa himself.
Type "Adventure Awaits" into Google and you will notice it pops up first. This is no accident. Search Engine Optimization (SEO) is part of any digital marketing strategy, and Jami's digital marketing firm, Savage and Wiser, utilizes it to its clients' benefit. The success of Savage and Wiser continues to grow and has surpassed Jami's initial goal of supporting her travels.
None of this success was accidental. It resulted from deliberate planning, risk-taking, and some serious hard work. She started by defining what success looks like to her. Then she reverse engineered it, determining how to get from where she was to where she wanted to be. In a financial and emotional leap of faith, she decided to create a travel blog and a marketing company. The blog would fulfill her need for adventure while spending time with her family and the marketing company would both finance the blog and gain her some financial independence. Her goals clear, Jami went back to school to earn Director of SEO and Social Media Director certifications to supplement her Bachelor of Commerce degree. On Nov. 1, 2014 Jami simultaneously launched both businesses.
Initially, things were tough, starting her own business. "Nine 'no's' for every 'yes.' Working 5 a.m. to 11 p.m. every day. For two years, that was my reality. Plus, it was a huge learning curve. These were two industries that I was completely new to. I had to learn it all," she said. Additionally, finances were tight. Looking back at that period, Jami said, "It's good to be broke sometimes. It humbles us and makes us realize what's important."
Slowly, both businesses gained traction. There were many failures, but every success opened another door. A key moment in Jami's marketing business occurred after deciding to attend a conference in San Diego, despite her financial difficulties. It was a risk. Jami reflected, "Risk-taking is huge in business. You have to know when and how to take risks. You also need to recognize that it's a risk, that there are no guarantees."
After attending a conference session by Duncan Wardle, the former head of innovation and creativity for Disney, Jami tracked him down to thank him for his incredible session. A simple conversation led to a meeting in Vancouver and an open door. Jami now runs Duncan's social media strategy.
When asked to reflect on lessons learned along her journey since that fateful 30th birthday party, Jami's response was thoughtful and resonated deeply with recent changes in my own life.
First, find your passion and follow it relentlessly. People want to help passionate people, especially if they are passionate about the same thing.
Second, be a risk-taker. Risks can open doors to places you weren't expecting to discover. Be wise in your risk-taking, but don't let fear suffocate you.
Finally, don't let life pull you along its river. Responsibilities such as bills, family, health, and work can leave you at the bottom of the priority list. Only you can make change happen in your life.
Jami's experience of losing herself in the tide of life is not uncommon. I can relate to Jami's story. I spent years in a successful but unfulfilling career simply by carrying on along the expected path of my life. I am now back at school and on a completely different path. I agree with Jami that passion is key. It fuels other important aspects of success; namely, hard work and a willingness to take risks. I don't know how things are going to turn out for me. I don't have a great success story to share, at least not yet. But I do have something I've never had before: a passion for something. And according to Jami, that's not a bad place to start.