Sharing in our community collectively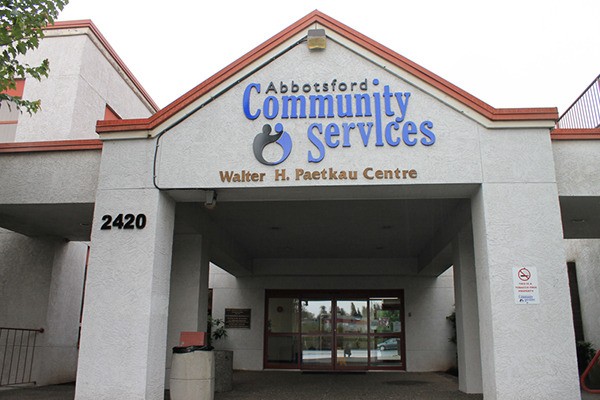 Last Thursday, March 7 from 6-8 p.m., the Fraser Valley Human Dignity Coalition, a program run by Abbotsford Community Services (ACS), held its first 2019 meeting.
The Fraser Valley Human Dignity Coalition is a grassroots collection of members from the community who have an interest in social justice and equity. They seek to find practical solutions to issues in Abbotsford, Mission, or Chilliwack, and act as a collective in which community members and organizations can discuss and plan around local issues they are seeing.
Alison Gutrath is the diversity education coordinator at ACS. According to Gutrath, the coalition started in 1999. She attended one of the first meetings as a teenager, when she was a student at UFV.
"[The coalition] was formed with the intention of having a network of like-minded people and organizations to try to address things like racism, discrimination, and other forms of hate in the community," Gutrath said.
Since the coalition is currently funded primarily by a provincial government grant named "Organizing Against Racism and Hate," Gutrath believes one of the coalition's and ACS's greatest challenge is the constant uncertainty regarding funding. The coalition has typically had government funding in the past, yet they are not always sure what that funding is going to look like, or how much it might be for.
This challenge can often make project planning difficult, yet the coalition remains active. Consistent dialogue with meeting attendees is crucial, so that when a project does emerge, they know who they can count on, who their allies are going to be, and who is willing to provide support.
Natalia Deros is a community developer in diversity education and resources at ACS, and co-chaired Thursday's meeting alongside Gutrath. Since it was the first meeting of the year, and it has been some time since the last meeting, one of the goals for last Thursday was to simply reignite the fire in the coalition's attendees. Through discussion, members were able to hear some of the frustrations that people see within the community. Deros mentioned that it was rather helpful to discuss those issues with people who are already local allies.
"It can be really nice to feel supported and hear from people who might have the same kind of concerns," Deros said. "So, I definitely think that that goal was met."
When Deros sent out the invitation for the meeting, she made it her mission to seek out existing organizations who might be interested in community engagement.
"It's really important for the Human Dignity Coalition to be open to anyone in the community, and that's why we put the ad out in the [local] newspaper, or we have a CIVL Radio ad. It is for literally anyone who feels the need to be involved in that fight for social justice or equity," Deros said.
ACS welcomes any and every UFV student who would be interested in becoming part of a community group, or in networking with other community members. Call 604-859-7681 or visit www.abbotsfordcommunityservices.com to learn more.
Image: Abbotsford News