Shuttle riders won't be left out in the cold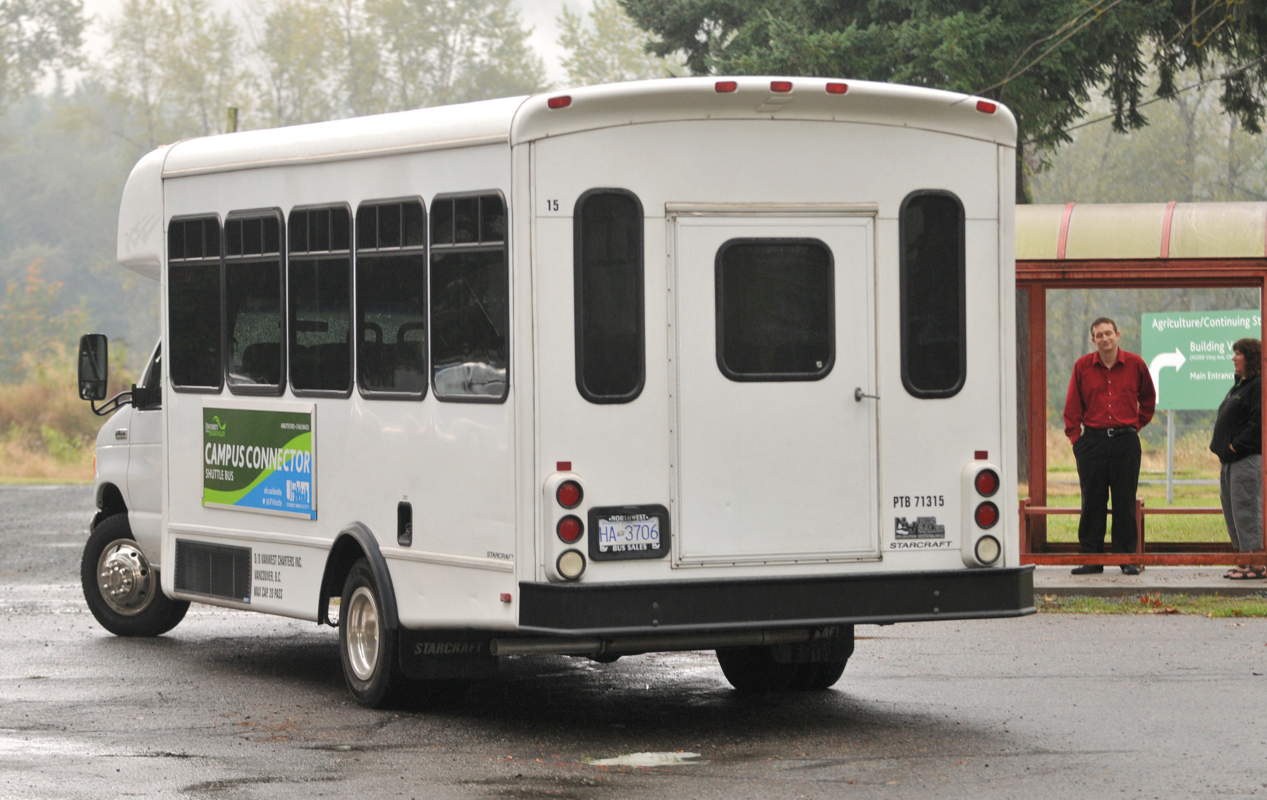 The shuttle bus connector stop in front of the Student Union Building (SUB) on the Abbotsford campus will undergo an infrastructure upgrade, with a shelter to be constructed over the existing concrete pad. Completion is estimated to be in mid-March.  
Last summer, the shuttle bus stop was relocated to the front of the SUB from the public bus stop between G and A buildings. Since the location change, a sidewalk to the SUB was built, and a Langley-Abbotsford shuttle route schedule was posted
"The shelter will have LED lighting in it for night time," David Shayler, UFV's associate director of operations, said. "We also want to put pathway lighting for that walkway that goes out to it."
The pad itself will be extended by 25 ft to accommodate additional shuttles at the stop.   
"What we're finding is that two shuttles are coming in at one time," said Shayler. "We'll have one shuttle having students and staff disembarking, and we have one shuttle sitting behind it, and waiting to disembark."
Additional shuttle runs were added last October, according to the Campus Connector's Twitter feed, allowing for more frequent service, and taking pressure off the existing runs, particularly the Langley route.
"It's becoming quite popular, and quite busy," said Shayler. "I think, down the line, we're going to see quite an expansion of the fleet."
Shayler estimated the entire project will cost around $20,000, though a full quote will not be completed until the end of January.
"We're all here for the students," said Shayler. "We want to make this a safe and a comfortable working and learning environment for them, and this is one of those things that helps that."
Lucid Management Group, which provides shelter for B.C. Transit, has been contracted to build the new shelter.
Image: UFV Flickr