Southern Business Baptists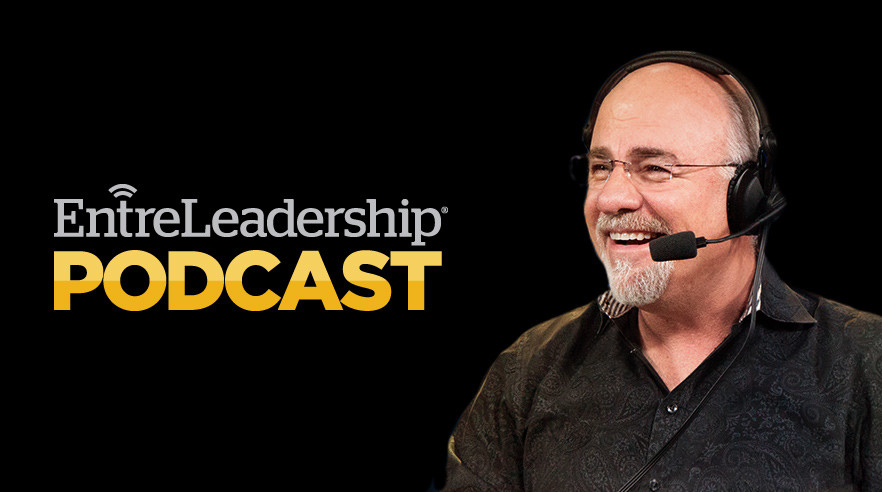 Powerpoints and group projects that explain market share and present recommendations for investors are fun and all, but the fairly sterile environment of the classroom often leaves me longing for the gritty reality of a full-time, nine-to-five job. A place where failure is rewarded with more than a low grade point average, it's the livelihood of yourself and family, as you are fired, and find yourself down and out, scrambling frantically to scrounge up enough dough to pay the bills at the end of the month. The school of hard knocks is unforgiving, yet it's the teacher whose lessons often last the longest. This is what the Entreleadership podcast offers, and why I love it so much. The guests featured on it have been knocked down a few times, but nonetheless got up, and kept walking.
Dave Ramsey, founder of Ramsey Solutions, the company of which Entreleadership and its podcast is a part, is a prime example of this. Having gone into bankruptcy once, he bounced back to start a business that now has more than 500 employees, and more than $100 million in revenue as of September 2015. His 2011 book, entitled Entreleadership, has an online description which reads: "What does it take to build and grow a successful business? Here is everything you wanted to know, but didn't know who to ask. It's 20 years of practical business wisdom from the trenches!"
As a result of others having mucked around in the trenches, so to speak, we can learn from them, and then avoid dirtying our trousers. The Entreleadership podcast debuted in the same year as the book, and was initially a means of garnering attention and attendees for Dave Ramsey's Entreleadership live events. It has now been downloaded millions of times, and has arguably expanded the English language.
A combination of entrepreneur and leadership, the Entreleadership podcast teaches the meaning of both of these words as lived and felt in the lives of successful people. I had initially come to it with an interest in business, assuming it would give me information not readily available in the classroom, and have been grateful to discover that it offers much, much more. Each episode features the host (currently Ken Coleman, formerly Chris LoCurto and Chris Hogan) in conversation with a guest speaker for the episode's feature. This is also occasionally prefaced by teachings from Dave in a recording of a past address.
The medium of podcasts offers an intimate perspective into conversations and lives that I might not otherwise get to learn from, and interact with. You can listen to conversations held with the likes of Mark Cuban, Robert Kiyosaki, and Tim Ferriss. While the majority of guests are heavily business-oriented, other speakers have included "America's Rabbi" Daniel Lapin; retired lieutenant general of the United States Marine Corps George Flynn; former assistant NBA coach Brendan Suhr; and others. Such a diverse group of speakers has undoubtedly expanded my view of what entrepreneurship and leadership really mean.
My only complaint would be the way marketing is handled. Listeners probably spend five minutes hearing about how they should go to Dave's Entreleadership live events, or how they need to buy the guest speaker's new book, and so on. With my lack of a business, and ownership of student loans, I'm perhaps not the target demographic for the show's marketing arm. I must admit, however, that I do see the wisdom in Entreleadership's marketing strategy. I guess that is the price one must pay for quality information.
The podcast is now in its sixth year and has released nearly 250 episodes. It is recorded in their studio in Nashville, Tennessee. Hearing this American perspective from the Deep South offering their Christian point of view on "entreleadership" is refreshing. It's a great way to get the inside scoop on some of the great minds of today, and spice up your commute or gym time. A solid 9 out of 10.