UFV graduate publishes novel, book-launch to happen on campus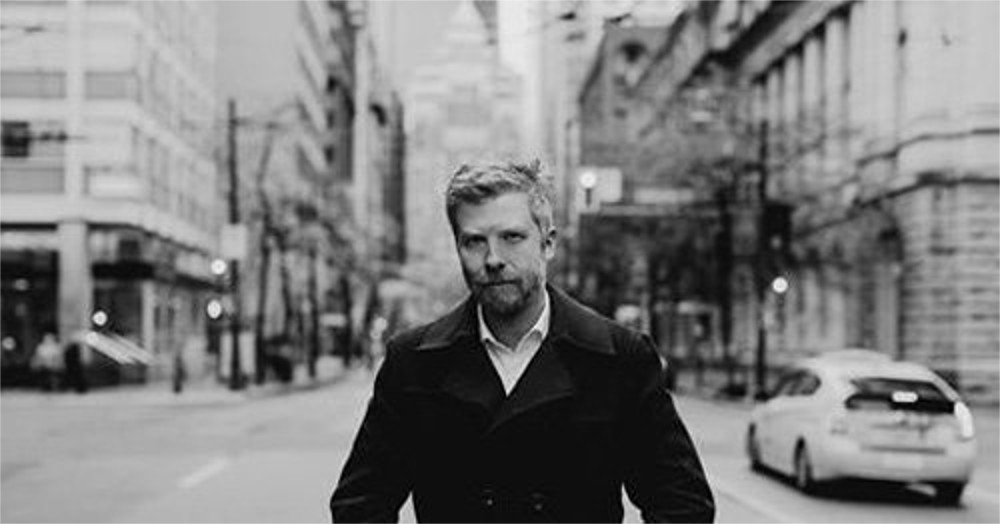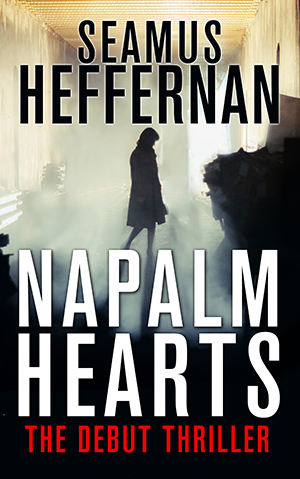 If the University of the Fraser Valley were to keep a public record of students or alumni who, soon after their educational journey comes to an end, go on to assert their presence in "the real world" through tangible, earth-shaking achievements, it would no doubt be a celebrated document of formidable length. As it happens, if such a document truly existed, it would, as of April 24, require revision. A new name to note down.
Seamus Heffernan graduated from UFV with a Masters in Criminal Justice in 2017, and has since 2014 served alongside MP Jati Sidhu as a Campaign Strategist and, after Sidhu's 2016 election victory, as Constituency Manager for our current MP.
It comes as no surprise, then, that an individual with so many feathers already nestled in his cap would strive to add one more. Heffernan's latest accomplishment has seen him briefly shift gears from political management and enter a profession fraught with even more unpredictability: Novelist.
Heffernan's debut novel, Napalm Hearts, is set to release worldwide on April 24, and will be accompanied by a launch party hosted in the Alumni Hall at UFV from 6 to 8pm that day.
Napalm Hearts follows Thaddeus Grayle, an American P.I. working in London, as he takes on a missing persons case that spirals into something much more sinister than a runaway spouse.
If it comes as a surprise that a government employee, of all people, would turn towards writing detective fiction, a closer look at Heffernan's varied history reveals that the author has more in common with the novel's scrappy protagonist than with a stereotypical policyman.
"When I was 22 somebody said something to me that's stayed with me for a long time," says Heffernan. "They said, if you want to make god laugh, start making plans. I'm just not hard-wired for that. I've always wanted to try a lot of different things."
Heffernan's professional background has seen him teach, Emcee at Yuk-Yuk's comedy club in Ottawa, work in advertising (which, Heffernan says, he totally bragged his way into), and policy analysis, among other professions.
"I worked for a couple of think-tanks in the U.K., I got my probationary P.I. license here in B.C., it's been a little all over the map, but I've always wanted to write. I've always been writing."
Writing, in one form or another, has been in Heffernan's sights for some years now, and although he's been published in several magazines in Canada and the U.K., fiction has been on his plate for as long as he can remember.
"I've always wanted to write a piece of fiction that I could be proud of" says Heffernan. "When I finished this, after a few years, I was pleasantly surprised that somebody was kind enough to make me an offer for it, and here we are."
A novel, however, wasn't Heffernan's only foray into fiction. Specifically, Heffernan underscores the impact that being published in The Louden Singletree, UFV's literary magazine, had on him. Guys Night, a short story of Heffernan's, appeared in the Spring 2017 issue of the magazine.
"I think it's very possible that the book wouldn't have gotten done if that story hadn't been picked up" he says. "I got this lovely little email telling me that the story had been accepted. They had this lovely little wine and cheese [at the launch party] and asked me to read the story" he says.
"I had just finished my major paper for my Masters and in some ways, this was even more satisfying. When I was a little kid, I wasn't imagining successfully defending my Masters thesis, I was thinking about the first time I'd get something published, and Louden was that."
Now that the novel itself has been shipped, and preparations for the launch have been set, Heffernan allows himself a brief respite (what he calls "the calm before the storm") to reflect on his experience.
"I was living in Newfoundland. It was on my old creaky table on Hamilton avenue. I had people in the night before. I plopped my laptop down on the table and pushed the empty chip bags out of the way. I had this idea for a scene and wrote what eventually became the first scene of the book." he says. "Believe it or not, this was probably seven years ago. I kept adding to it and leaving it."
Asked whether he has any advice or perspective to offer students hoping to publish one day, Heffernan chuckles.
"You have to be organized. The toughest part, for me, was continuity. [Character relationships] came really naturally" he says. "What drove me crazy was trying to remember, who did I say was his favourite baseball player again? What CD was he listening to earlier?"
"I know I'm being a bit glib. I know it's tough to write anything, and a novel, of course, is a huge demand. But if you want it, you'll make the time" says Heffernan. "And you have to write. That's the silliest thing, people say "how do you become a writer?" You just have to write the damn thing. That's it. If it matters that much to you, then you'll get that first draft out."
Join Heffernan as he celebrates the launch of Napalm Hearts on April 24 from six to eight in the afternoon at the Alumni Hall, located in building B of UFV's Abbotsford campus.