UFV volleyball takes leap, becomes fifth school program to join Canada West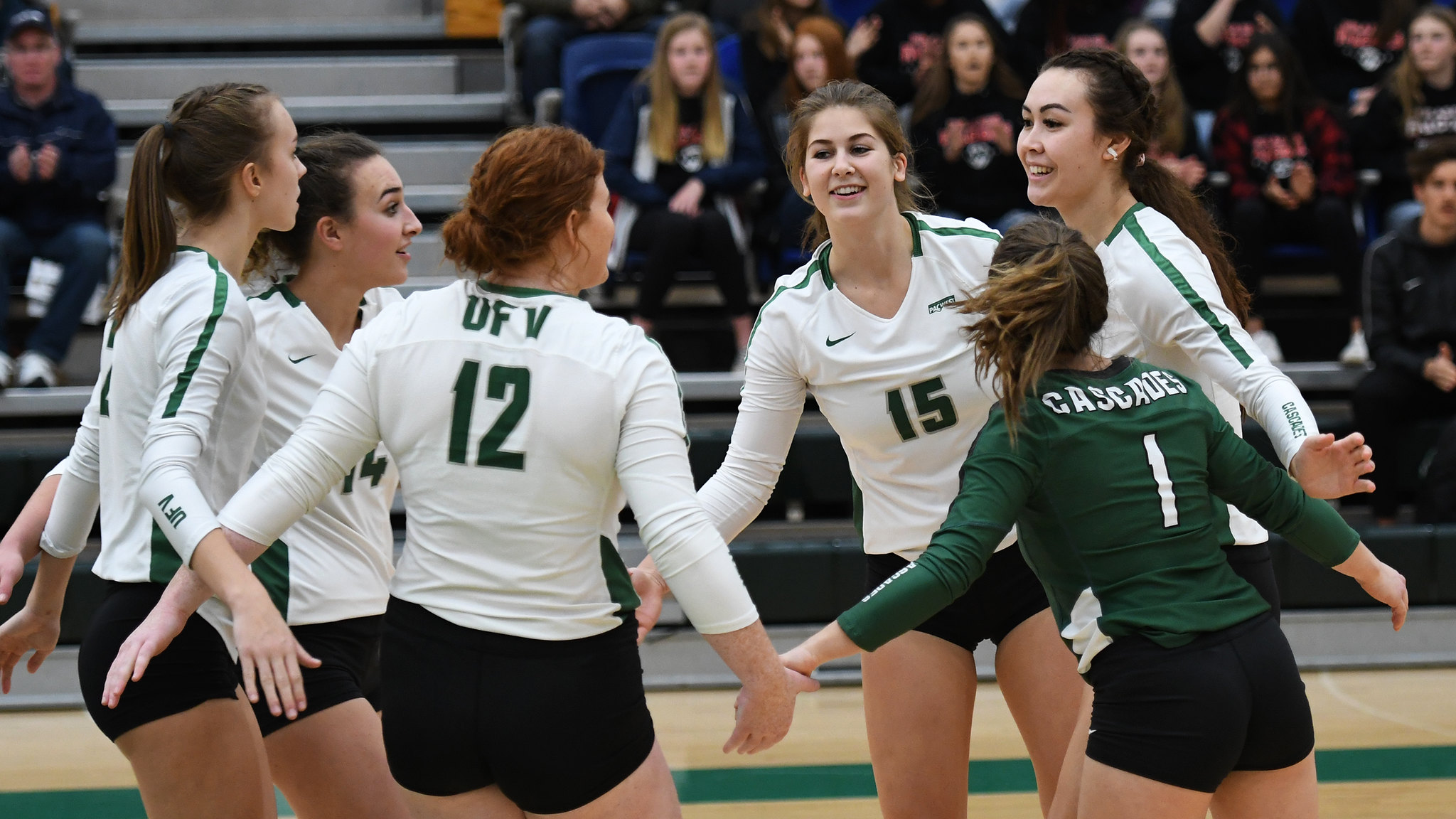 For many in and around the UFV volleyball program a question stood out this past season: will the Cascades be approved to move up from PACWEST to Canada West and therefore, U SPORTS? On May 9, 2019 they got their answer, as the UFV Cascades volleyball teams (men's and women's) now officially join the remainder of UFV's varsity sports which all compete on Canada's biggest stage, effective 2020-21.
UFV director of athletics and campus recreation Steve Tuckwood, excited about joining Canada West, explained why the move is not only beneficial to UFV, but also to the area.
"This will give even more players in the Fraser Valley and beyond the chance to play at the highest level in Canada," Tuckwood said.
This also means that UFV will hire two full-time head coaches for the volleyball program; a sign of commitment to their latest Canada West roster. This all points to a positive trend for UFV Athletics, which on the heels of postponing its wrestling program, now has exciting news to offer sports fans in the Fraser Valley.
The move comes at a time of overall transition for the men's squad, which endured a 2-22 season and winless 10-game streak to begin their 2018-19 campaign. That said, the team sports many highlight players whose character and drive were a silver lining for fans in last year's losing season, giving some hope that they can turn things around in their final season of PACWEST play before making the jump to the national level. Add all this up plus a coaching change which was already set to take place for the men's team, and the Cascades may just be able to turn their next season into a winning one.
The women's squad is coming off of a successful regular season at 14-11; however, a victory in the playoffs eluded them. Though the season seemed to go up and down, winning was a consistent trend for the Cascades and they'll look to continue that into their final season in their current conference.
When the season ended, there were two questions: Can these teams compete in Canada West and are they ready for the challenge? Cascades' star left side Amanda Matsui seems to think so. While stating that the team is proud to now compete under the U SPORTS banner, she acknowledged the task ahead.
"We also know it will be a lot of hard work to compete at this level. But we've already put in a lot of work in preparation, and I think it will be a good challenge. I'm really excited," Matsui said.
From the men's team, outside hitter Justin Peleshytyk spoke on the excitement for the squad as well as the training that the Cascades will have this season to get ready for the jump.
"Our team wants to be pushed and wants to be challenged. The move to Canada West will propel us forward in the years to come," Peleshytyk said.
The Cascades and UFV fans have one more year before the bright lights of Canada West extend to the volleyball court. Stay tuned to The Cascade for more volleyball news as UFV looks to begin its final season in PACWEST this upcoming fall.
Image: UFV Cascades Flickr