Is $25 enough to say "sorry?"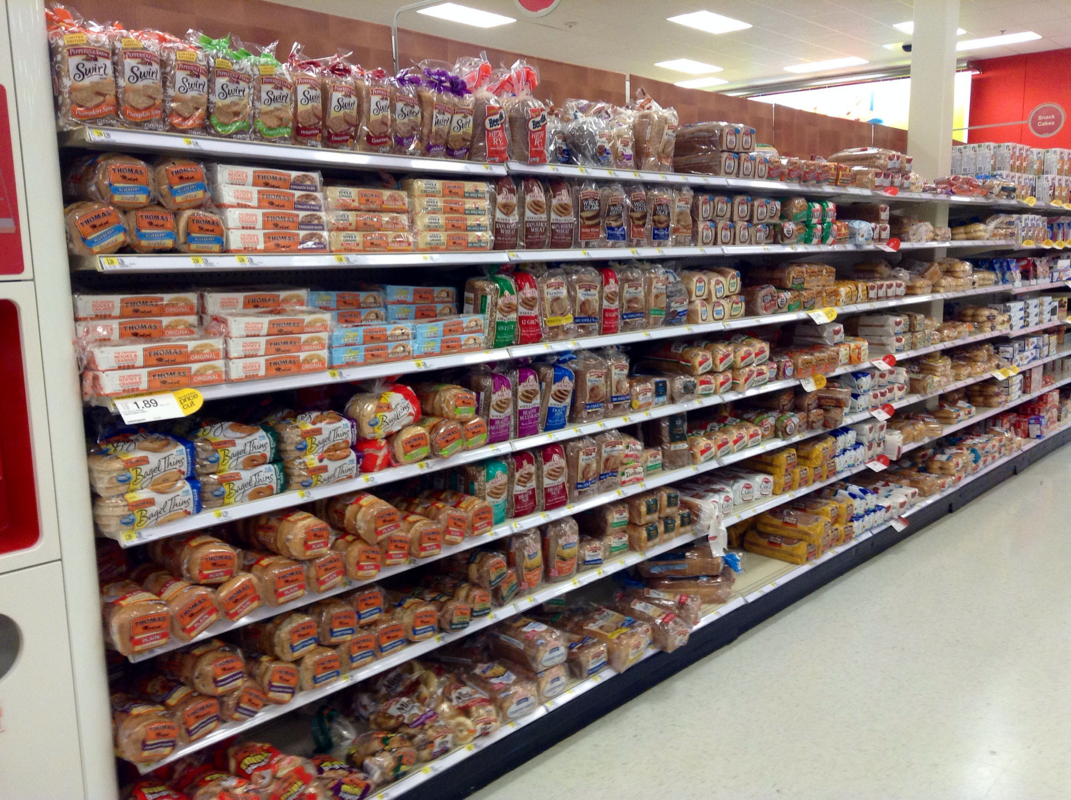 If you've bought bread in the past 14 years, odds are you've been swindled.
Last December, Loblaw Companies Ltd. and its parent company George Weston Ltd., which owns several Canadian grocery store chains, including Superstore, Shoppers Drug Mart, T&T, No Frills, Fortinos, and others, admitted to being part of a price-fixing conspiracy with several other Canadian grocery chains and baking companies to artificially inflate the price of bread.
Over the course of the 21st century, bread prices in Canada rose at twice the normal rate of other foodstuffs, even taking inflation and flour prices into account, according to CTV News and statistics quoted in the Globe and Mail. Since bread is a staple food, this inevitably cost consumers hundreds, perhaps thousands of dollars over the period above and beyond what they should have been rightfully paying.
Loblaw's confession came at a time when the federal government's Competition Bureau was conducting an investigation into suspicions of price-fixing among grocery chains. However, despite investigations and searches of company offices last fall, the Bureau was unable to find any evidence, until Loblaw and George Weston came forward. Loblaw and Weston have agreed to cooperate with the Competition Bureau on the condition, in the words of Loblaw and George Weston Ltd. CEO Galen Weston, that "Neither George Weston Ltd., nor Loblaw, or their respective employees will face criminal charges or penalties," as reported by CTV News.
Loblaw and Weston have identified several grocery and baking companies as being in on the scheme, including Canada Bread, Walmart Canada, Sobeys, Metro, and Giant Tiger. So far, these companies have claimed they have found no evidence of price-fixing, and as of this writing, no proof of any of these companies' involvement has been revealed to the public. If found guilty, those involved face stiff penalties in the form of fines of up to $25 million, up to 14 years in prison, or a combination of both.
As a way of apology to its customers, Loblaw is offering a $25 gift card to people who wish to apply for one. The card can be applied for by filling out an application form on Loblaw's official site. Individuals are eligible to receive a card if they have purchased bread from Loblaw or any of their subsidiaries between January 1, 2002 and March 1, 2015 (the period during which Loblaw claims the price-fixing arrangement was in effect), and are at or above the age of majority in one's province of residence. Applications will be accepted until May 8, 2018. Loblaw states that it reserves the right to limit the supply of gift cards, so if you wish to apply for one, it is best to do so sooner rather than later.
However, for some, a $25 gift card and an apology isn't good enough. A number of class-action lawsuits are underway, as affected citizens take Loblaw to task for their dishonest practices, and the financial damage they have inflicted over the years. Irene Breckon, a senior citizen and poverty activist from Sudbury, Ontario, who has filed a class-action lawsuit for $1 billion, and who was quoted by the CBC said, "I'm very involved with people who have very little … they don't have money for the basics, and then you find out these large companies are cheating us, it's just wrong."
Loblaw has stated that while individuals who have accepted their gift card are free to bring forth litigation against them, the $25 will be deducted from any settlement they receive. However, according to the gift card application page on their website, taking a card will have no effect on legal settlements.
While a $25 gift card is admittedly better than nothing, it still doesn't come close to covering the unjustified expenses that nearly all of us have been forced to give over at one time or another. The fact that Loblaw and George Weston have handed themselves a get-out-jail-free card by cooperating with the Competition Bureau only adds to the bad taste in our mouths. These lawsuits may be the only way that Loblaw and co. will face serious consequences for their actions. Hopefully the plaintiffs can extract some measure of justice, and strike a blow against the corporate actors who have such contempt for their customers, and for the law.
Image: Mike Mozart/Flickr