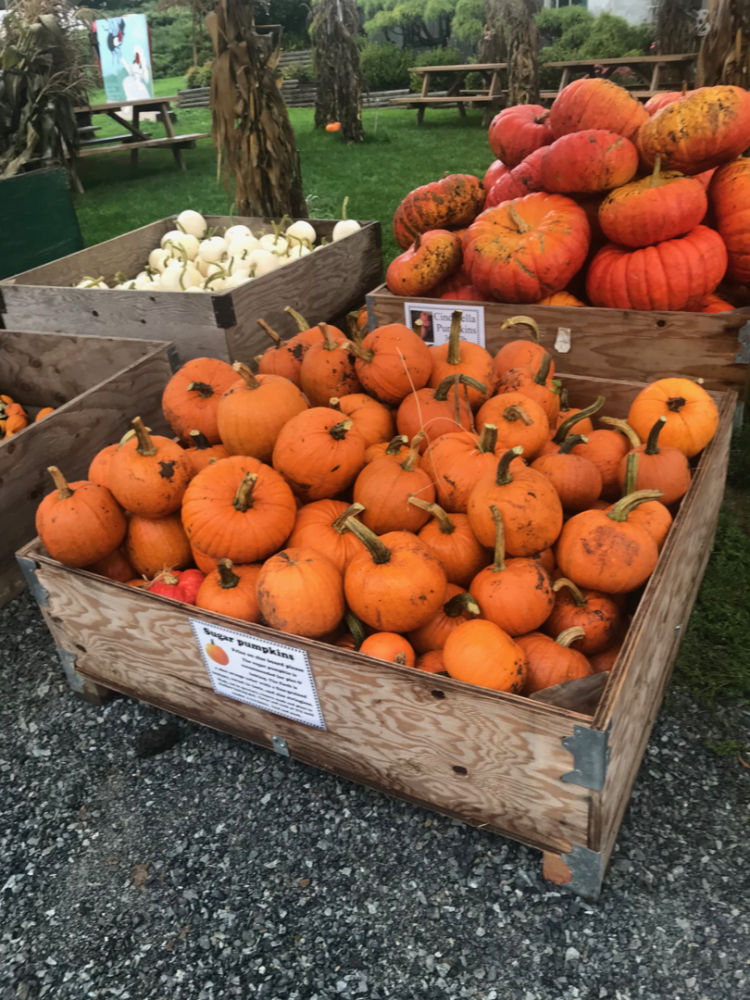 Nestled at the end of McCallum Road sits a little slice of heaven called "Willow View Farms." Run by the Siemens family, this little patch of land is picturesque and populated by pumpkins. In addition to the 50 different varieties of orange gourds, they grow 22 different varieties of apples. Pears and plums populate other trees on the property as well.
The farm has been owned and operated by the Siemens family for over 60 years, beginning as a dairy farm in 1960. In 1978 Herman and Martha Siemens added hogs alongside their cows. Berries were then introduced in the '80s, and over time the farm has grown to now house a petting zoo, a hay ride, and a store selling local goods.
On Aug. 23, 2017, Willow View Farms experienced a fire that decimated their country store as well as their cooler. They received a surge of support from the community of Abbotsford, and began selling T-shirts to replace lost equipment. Over the past year they have rebuilt the store and the lost cooler, and hosted the grand opening to celebrate their rebirth and new beginning.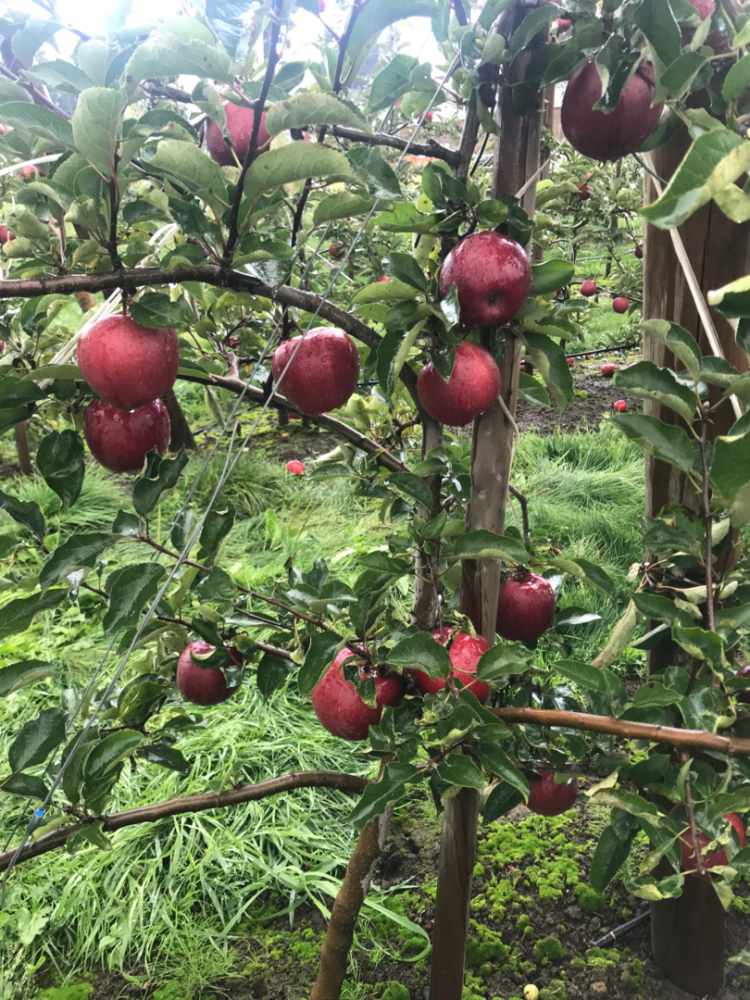 They make apple cider onsite from their own apples. After one sip most individuals can be seen going into the store to invest in a four-litre jug immediately since it's nectar from the gods. On the day of their grand opening, it was served warm to help visitors stave off some of the cold rain that soaked through clothes.
Another place that sheltered those coming to enjoy the family fun at the farm was the barn. Inside, baby goats, turkeys, chickens, rabbits, and sheep could be found bleating and clucking and gobbling. These eager little creatures poked their head through, excited to receive treats of corn kernels from outstretched hands. Goat kisses are the best thing to experience on a gloomy day. Or any day.
Happy faces greet visitors at the concession and in the store. Hand-painted signs decorate the space, adding flair as the epitome of farmhouse chic. Gluten-free pies, small bags of candy, and the best dang caramel popcorn are available for purchase among other goodies that adorn the store shelves.
If picking the fruit from the tree isn't your thing, that's OK, there are pre-picked apples and pears for sale. Just breathe the sweet farm air, pick up your goods, and carry on with your day, biting into a crunchy sweet apple for a snack or a pick-me-up.
The balloons may have drooped because of the rain on the day of the grand opening, but the spirits were high, and raincoat-clad customers were wearing smiles stretched from ear to ear. If you want a place to take some fall themed selfies, and drink cider that tastes like a hug for your insides, swing by Willow View Farms and maybe pet an animal or two while you're there too.
Images: Jen Klassen/The Cascade