SUS calls emergency board meeting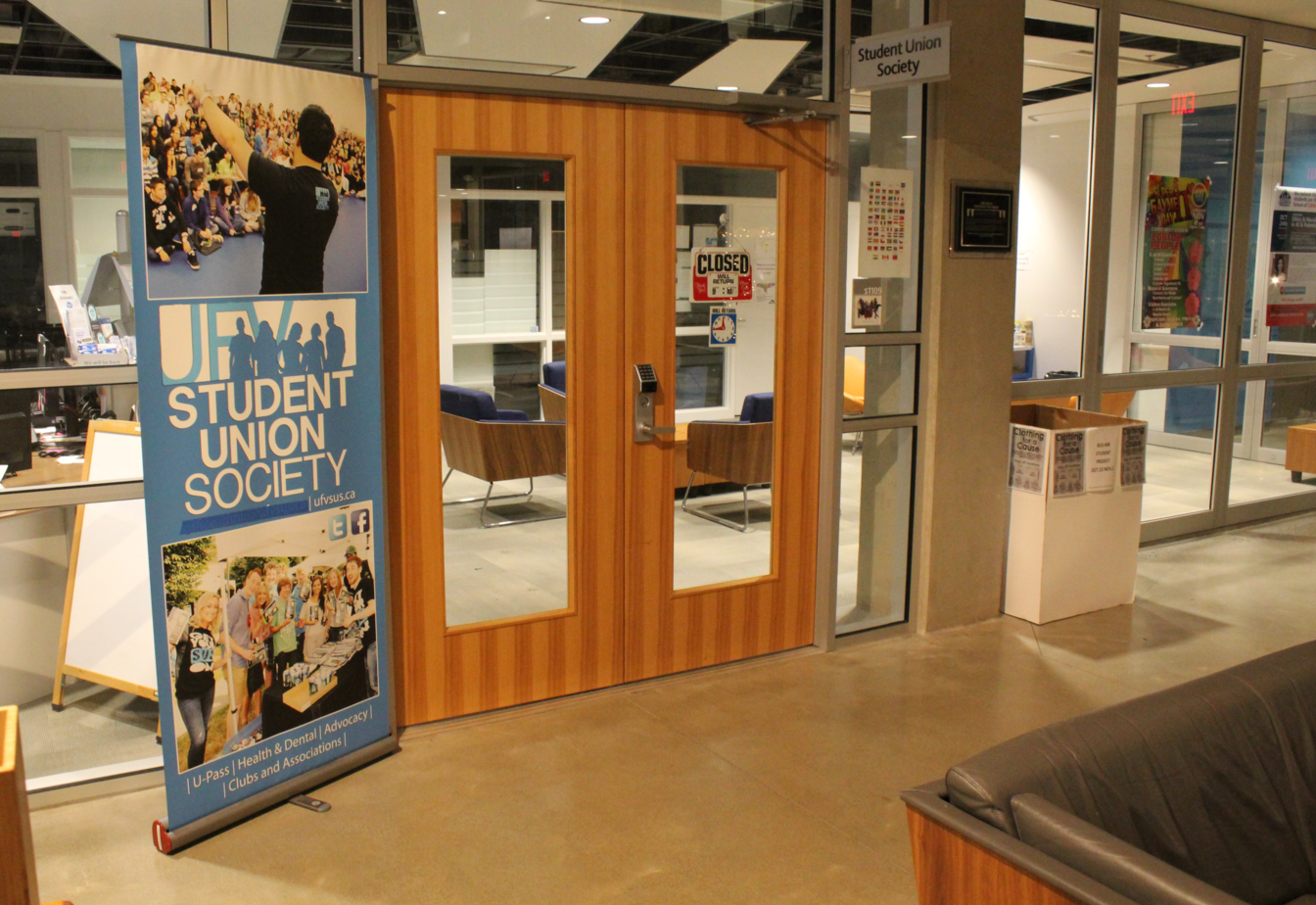 The Student Union Society (SUS) called an emergency board meeting, held Thursday, Feb. 7. The purpose of the meeting, according to Gurvir Gill, SUS president, was to continue business from the board meeting the previous Thursday that did not have quorum to address voting items.
The items for the emergency meeting included voting on a date to hold the Annual General Meeting (AGM), and voting on changes to the fund request policy and to the election rules policy.
Earlier this winter, all Clubs and Associations (C&A) policies were reviewed and revised by SUS. Further revision was approved by the board at the meeting to the fund request policy, which governs how C&A can request funding from SUS. When asked on the intent of the policy changes, the vice-president internal Jaleen MacKay, who had presented on the changes, declined comment.
The changes will allow students, or groups of students, to request funds for fundraising events from SUS. Previously, only recognized C&A were eligible to request funding. Students would be eligible to receive 70 per cent of approved funding before the event, and the remaining 30 per cent after. The policy will remain that C&A can receive 50 per cent of the approved funding request upfront and 50 per cent after the event.
The enforcement of missing or unpresented receipts was also changed. SUS will no longer provide reimbursement for expenses if receipts are not presented. Previously, SUS would pay for amounts under $25 if receipts were not presented and deny funding to the group for three months after the violation. Groups not presenting receipts will still be denied funding for the three month period.
Small changes were made to the election policy, requiring candidates to have a cumulative GPA of 2.0.
Additionally, it was decided at the emergency board meeting that the Annual General Meeting (AGM) would be held on March 28 at 1 p.m. in Evered Hall. The backup date chosen was to be the following week, April 4, if quorum is not met the first attempt.
Image: The Cascade