SUS public meeting overview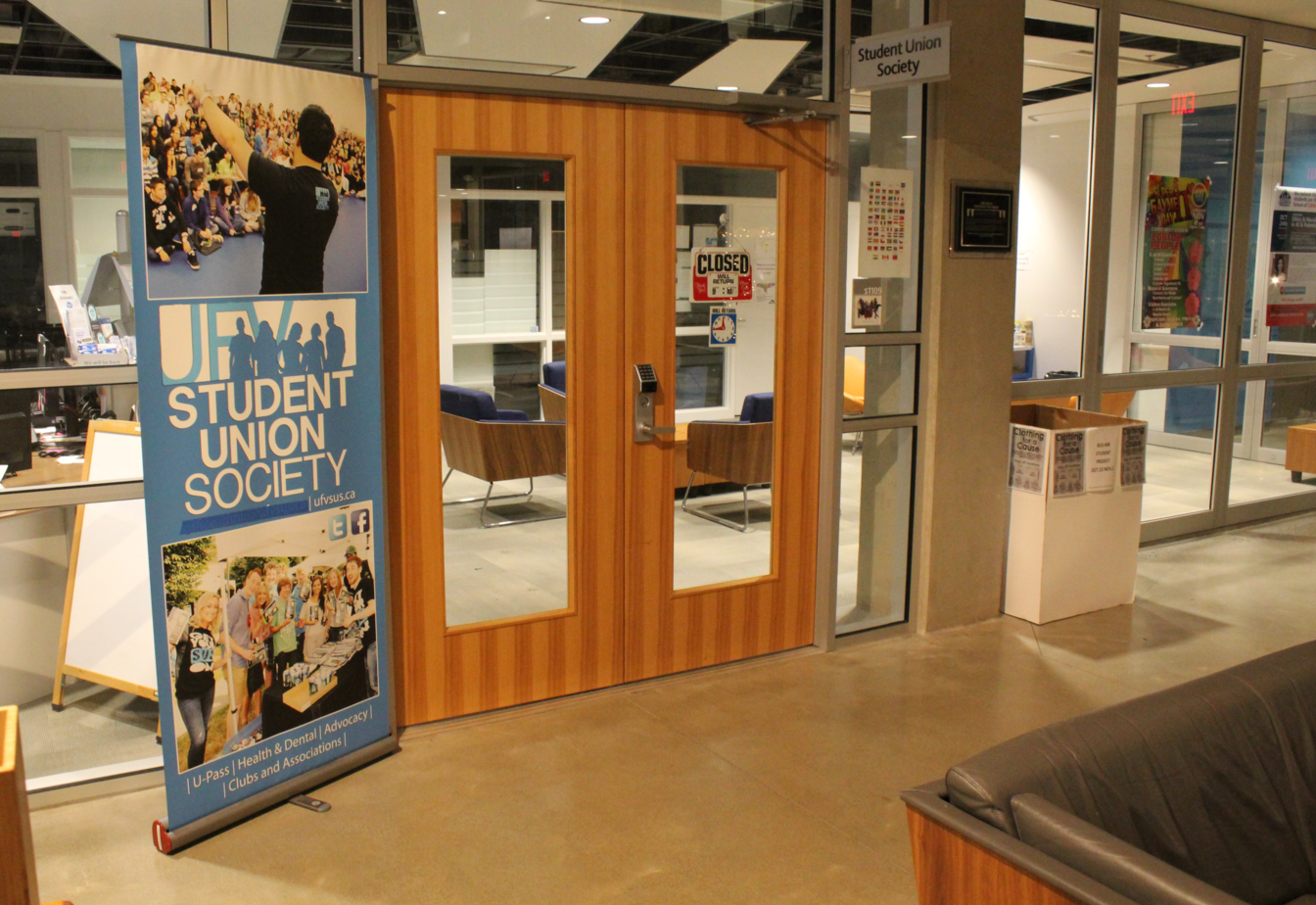 The Student Union Society (SUS) board of directors is the highest governing body of SUS. In addition to discussing matters related to oversight of the society, the board approves changes to policies, the annual operating budget, and project initiatives. They are also responsible for both supporting the SUS executive team and holding them accountable. Executives give a report at the monthly meetings on their activities and the progress of their goal plans.
The current SUS board of directors is chaired by Tobias Friedel, and five of the available 14 positions are filled. SUS executives president Gurvir (G) Gill, vice president external Rajdeep (Raj) Dhaliwal, vice president internal Jaleen Mackay, and vice president students Sharnpreet (Sunny) Cheema currently sit on the board. Of the 10 available student representative positions, only one is filled by Andrew Stahl, College of Arts representative.
During the Feb. 1 meeting, quorum was not reached so voting items will be moved to the upcoming meeting. The next public board meeting will be from 5–6 p.m. on Feb. 28 in room S3103 at the Abbotsford campus. All UFV students are welcome to attend.
SUS board of directors reform
As a step forward to increase student participation on the board, the board discussed a possible SUS board of directors reform. The board felt that it was hard for students to volunteer for director positions as these positions are tied to an academic subject, such as Faculty of Science representative. As deciding on a major takes time or involves some changes, they are suggesting a sociocultural-based board of directors or a combination of the two types. An upcoming survey will be sent to students allowing them to voice their opinions of the proposed board of directors reform.
Designated women's parking
Also discussed was the possible creation of designated parking spaces near the Student Union Building (SUB) for people who identify as women. This would act as a measure to increase the safety of women on campus, and was suggested in part due to discussion on UFV's policy for sexualized violence and whether it is keeping up with other universities' policies.  
Executive reports
The VP of students, Cheema, said that he is working on creating an up-to-date list of active and expired clubs and associations; an election promise he made while running for the position.  
The VP external, Dhaliwal, reported that international student fees will likely be moving from a flat fee, where student have to pay for 15 credits regardless of how many they take, to a credit-based fee, allowing international students to pay as part-time students. This was brought up in UFV Senate earlier this month, where the international department confirmed this would be a suggestion in their upcoming review on international student policy. This is part of the ongoing discussion at UFV on the maximum number of international students the university is looking for. The original cap goal of 20 per cent of the full-time student population being international students was reached late last year, and international student enrollment has been cut off.
Image: The Cascade