Cherry Glazerr's Clementine Creevy rolls her eyes on Stuffed & Ready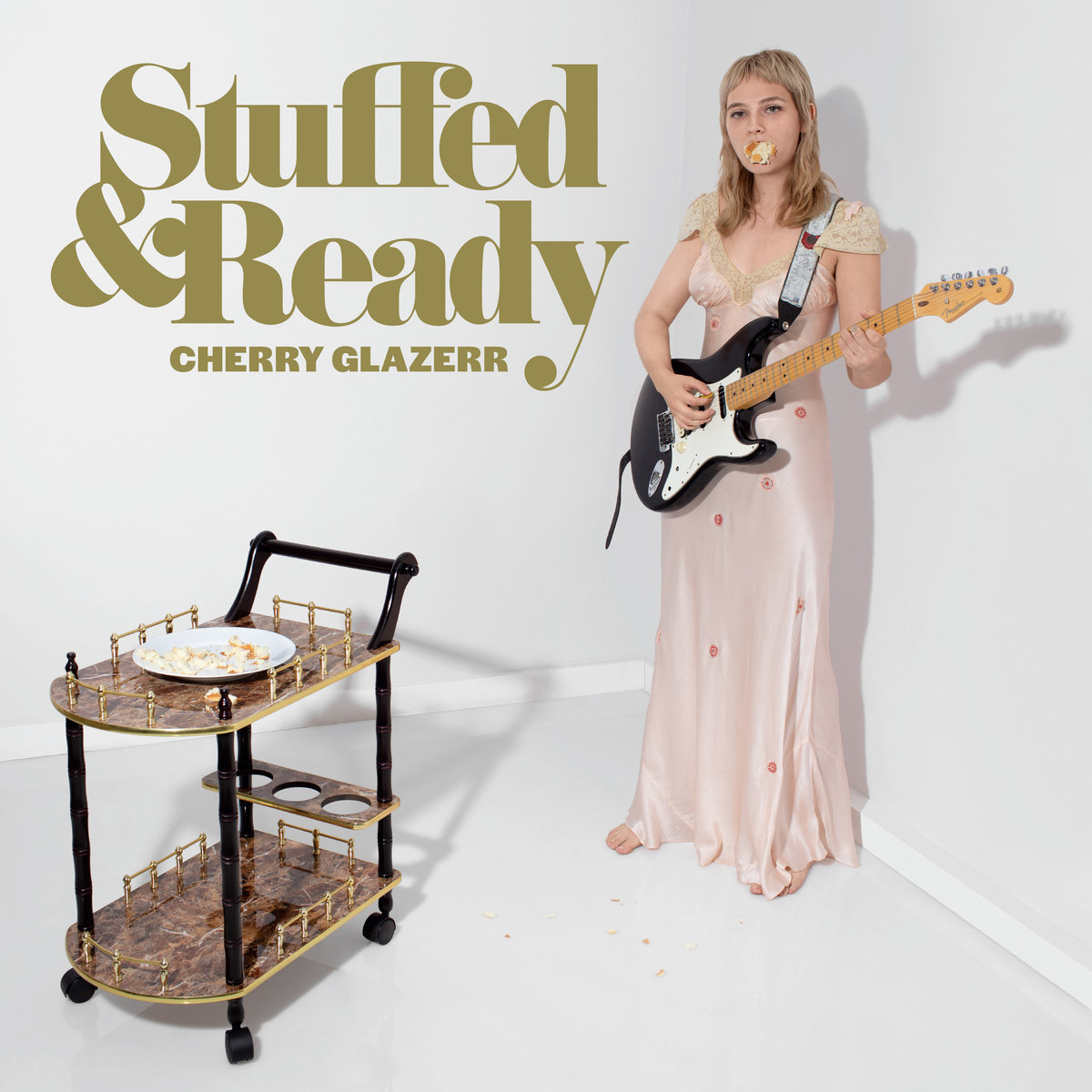 As a follow-up to 2017's Apocalipstick, Cherry Glazerr's Stuffed & Ready adds a more biting layer of sarcasm and self-awareness to the pop-tinged rock the band has been known for. In comparison to tracks like "Nurse Ratched" and the title-track "Apocalipstick," most tracks on Stuffed & Ready are decidedly more gentle in terms of instrumentals.
"Distressor" for example, only really makes use of straightforward rock riffs during its chorus, opting instead for a more melancholy melody in the build-up to the chorus; this kind of change appears more often throughout the record in comparison to its predecessor, but works incredibly well nonetheless, and makes for one of the most memorable tracks on the record.
Thematically, Stuffed & Ready focuses on isolation and bandleader Clementine Creevy's experience (or the experience of a narrator or character) with their physicality, often commenting on the loss of control over our own bodies that comes with the kind of scrutiny they're subjected to on a daily basis; scrutiny that comes from others, and ourselves. Whether or not those themes are by themselves enough to ensure the record is successful isn't a matter that needs to be considered thanks to the tightly-structured musical components on Stuffed & Ready, which ought to shine for most in spite of any possible ideological qualms with its thematic content.
It's probably not an accident, then, that the most on-the-nose track in the entire record is also served as its flagship release. Early on, "Daddi"'s appeal was apparent: the infectious pre-chorus of "Who should I fuck daddi? What should I say? Where should I go? Is it okay to play?" is both unnerving in its relational implications, and filled with a sarcasm and contempt that's near-violent when voiced by Creevy.
Other tracks on the record are, if not as radio-ready, just as powerfully put together. "Ohio," for example, belongs to what might be considered the "B-sides" of the record, and in spite of this less prominent spotlight, manages still to be memorable and distinct within the aesthetic landscape of upper-register lyrics and fuzz-heavy riffs that permeate the majority of the record. Other, less rock-focused tracks, such as "Pieces" and "Self-Explained", give the record a sense of balance that blends well with the more energetic additions while at the same time adding to its aesthetic continuity through melancholy riffs and melodies.
Of these kinds of tracks, the most successful is "Juicy Socks," which had previously been released as a single. The track, along with "Daddi," epitomizes the kind of appeal that Cherry Glazerr brings to the table: an unapologetic self-awareness, and a combativeness that's informed by an acknowledgement of its origins coming from the need to be comfortable in being oneself, despite the climate of scrutiny that might be at our doorstep.