Downtown Abbotsford changes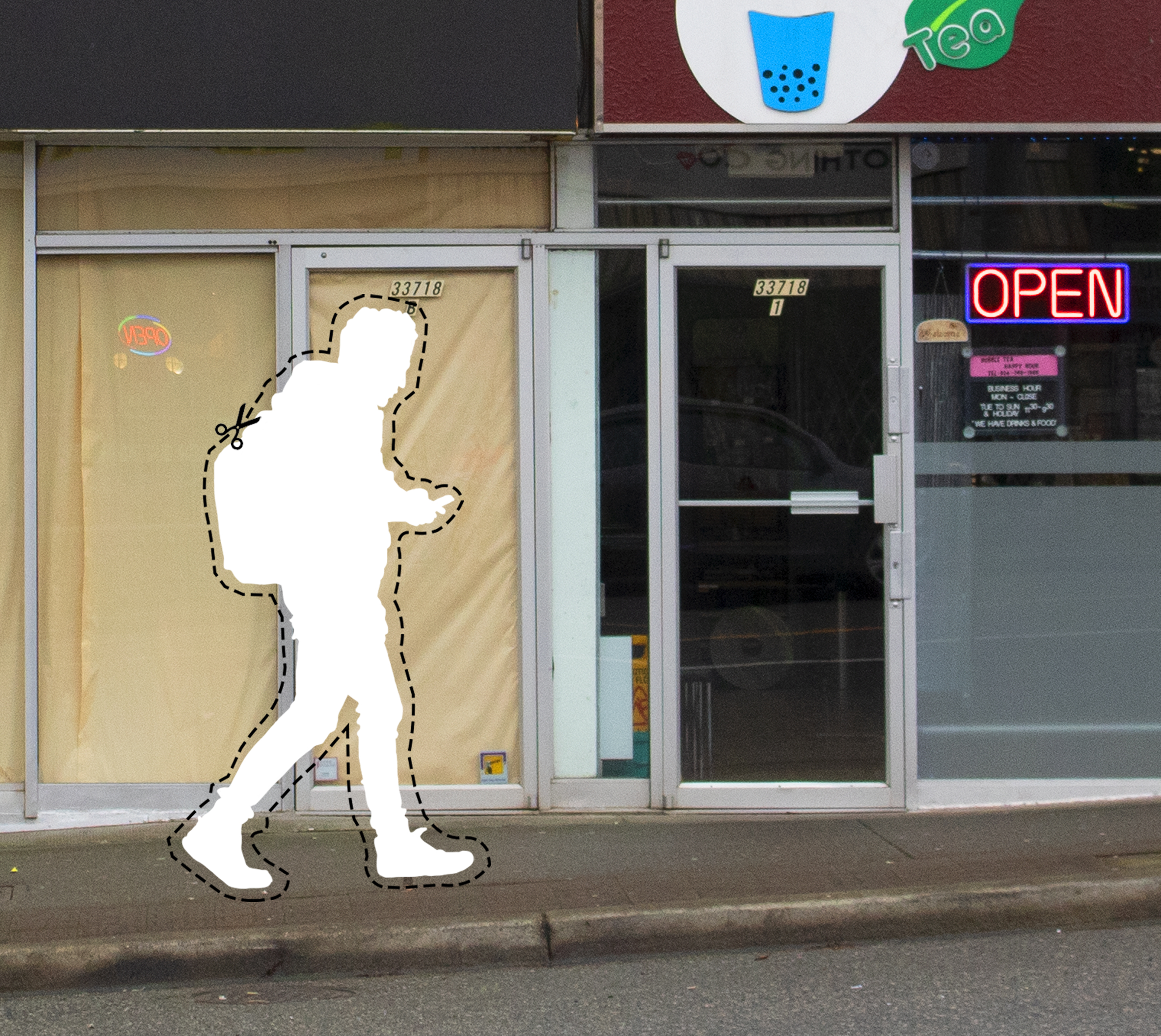 Over the past five years Abbotsford's Historic Downtown has experienced significant changes, mostly with new businesses setting up shop in the area that have replaced the derelict buildings that once stood there. Starting in 2016, the City of Abbotsford constructed and proposed a revamp of the entire city to take place in the next few years as the city aims to grow to 200,000 citizens. A big part of this plan, titled Plan for 200K, focuses on the downtown area of Abbotsford. This Official Community Plan (OCP) of the downtown area will surely affect the citizens of the city as the downtown core of Abbotsford will experience rapid gentrification.
With 6,271 participants, the City conducted extensive surveys and research to determine how to provide a positive growth for the downtown neighbourhood. Four themes were highly favoured in the city's research for the downtown development: streets with patios, small-scale retail, and seating; the historical character to be preserved and complemented and/or replicated in the new development; outdoor activities and festivals to continue and grow; and natural elements such as greenways, trails, and street trees to be included as well.
Before all of these plans came to be, or trendy businesses had begun to set up shop in the area, downtown Abbotsford was not known to be a place to grab a $9.00 cold-pressed juice or to spend the afternoon at like it is now. Those who grew up in the area remember downtown as the location of the terrifying life-like gorilla in front of the vacuum/pawnshop.
Already in 2009 the Fraser Valley Inn was converted into a community living area providing affordable housing for young professionals which is still being used for this purpose today: Attangard. Unfortunately this community-based headquarters is being threatened by the OCP. The OCP proposes a multi-level mid-rise filled with apartments and shops to take the building's place, causing the Attanguard community to become obsolete. We already are able to see that the city is rejecting community-based projects which favour students and those of lower income to gain more money through shopping and sleek apartments for higher rent.
Before Attangard settled into the downtown area, Tracy Cakes Cafe opened up shop in 2006, according to their website. They've been on trend from the very beginning by using quality coffee beans from Timbertrain Roasters in Vancouver, along with creating all food items, like finger sandwiches, pastries, and of course, cupcakes (which all can be made gluten free) in house. To follow them is Spruce Collective: a curated shop full of nick-nacks and home goods you probably don't need but desperately want because they're trendy as hell, like rosemary-scented soy candles and and cookbooks on how to use more lemons in your food, run by locals Lily Ellis and Monica Klein for the past six years. These two businesses were the first ones to break ground in the Historical Downtown for making it cool to be in the downtown area.
"We were drawn to the character of the historic Downtown and to be honest, it never even crossed our minds to open a store elsewhere! Since we opened in 2012, more and more small businesses have opened alongside us and we can't imagine that we could ever hope to feel the same sense of community in a strip mall or elsewhere," Ellis states over email.
Following Tracy Cakes and Spruce Collective, Duft & Co., Bow & Stern, and Oldhand set up shop on the same streets. Oldhand's original location on S. Fraser Way and Clearbrook was right beside the Value Village, Dollarama, Liquor Barn, and several Indian sweet shops. It seems that these neighbours didn't provide Oldhand with the aesthetic they were hoping to foster because only two years after their opening, they moved downtown to join their like-minded friends. According to their Instagram, the company switched locations because the one on Pauline St. was the location they originally hoped to start in.
Another trendy downtown business is Fieldhouse Brewing. This brewery opened up in 2016 labeling themselves as being in "East Abby," which yes, they are. But I wonder if Abbotsford is big enough to separate ourselves into different sections like Vancouver. I've always thought that Abbotsford had the small town vibes (because it's too easy to run into someone you graduated high school with at the grocery store), so the company's label surprised me back when they opened. I wonder why Fieldhouse chose to identify with just one part of the city instead of the whole city?
Since Fieldhouse is such a powerful force in the downtown community, other businesses are following the brewery's moves. With Oldhand, Polly Fox, Iron Cycle, Yes Chef, and many other new kids on the block all promoting each other on their social media accounts, they are creating an elitist environment. With Fieldhouse choosing to only identify with one part of Abbotsford, the others are choosing to only identify with one part of Abbotsford too: the upper middle class people who have enough money to purchase their products and services as well as those who have the same taste as the storefronts.
According to downtown Abbotsford's website, 17 new businesses have appeared in the Historic Downtown Abbotsford in 2018, some of them being the HABIT Project, Meat & Bread, Yes Chef, and Bureaux, who all seem to take part in this exclusivity that is clearly exampled by Fieldhouse; one is able to simply walk down their streets and see their polished shopfronts identifying themselves as "modern merchants" or offering spin classes at $20 a pop.
Surprisingly, 96 per cent of participants through the online survey voted for the city to put their top priority in downtown for the shopping. This was voted higher than preserving the historical content or the natural elements, though these two were not far behind. Right from this survey result we can see that the citizens of Abbotsford are affected by the downtown businesses' goals (to create an elitist environment through their hip and eclectic offers) and want to encourage this as well by deeming shopping to be of the utmost importance for the area.
"People come first in this human-scaled, dynamic neighbourhood," the OCP states, adding that the sidewalks and plazas they hope to embellish will provide "a stage for rich public life." If they claim that people come first in the downtown development, why is the homeless population that is present in and around the downtown area not mentioned in the OCP at all?
The city takes a lot of space in the OCP to describe their hopes for the newly developed buildings and storefronts. They state that buildings will now be built further back in the property to add more sidewalk space, awnings and shading should be included, traditional architecture circa 1920s should be present, and historic signage should be included as well. All of the new developments downtown will now follow the Development Permit Guidelines in order to preserve the historic atmosphere. Good for Abbotsford in wanting to preserve the historic content of the downtown area, but it seems that if the OCP is going to use six out of the 22 pages to discuss the appearance of buildings and how they're going to create "people-centred streets," couldn't there have been a sliver of planning for how to make all people, even those with a lower income that can't afford a multi-course brunch, enjoy and feel welcomed on the "people-centred streets"?
I understand that the stated goal of the OCP is to help businesses downtown to flourish and to provide a safe and healthy place for people to come together as a community while taking pride in the history of downtown, but the OCP seems to only reflect the thought of local business owners and their consumers.
If these changes take place over the next five to 10 years, the homeless population that often resides in Jubilee Park and near the end of Gladys Road will be pushed away even further than they already have been by the city. (Remember the chicken manure incident where, under the leadership of Bruce Banman, the city had chicken manure spread over homeless camps in Abbotsford?) If an incident like that already occured in 2013 when the OCP wasn't even proposed yet, I wonder how much worse things can get when the OCP is put into action and if the homeless choose not to move for the sake of polished greenways.
Of course there is still some good in our city towards the homeless population. The Mennonite Central Committee (MCC) built their new headquarters right across the street from the homeless camp on Gladys Road several years ago. With this set up, the humanitarian organization often provides community barbeques to those who are hungry along with their New Foundations program which helps new immigrants navigate through life in a new country. When the Boardwalk Games Cafe opened up a little while ago they donated many passes to youth involved at the Cyrus Centre to come and have a safe space to hang out. Even if Fieldhouse chose to identify with East Abby, they still made a point to give customers gift cards in exchange for sleeping bags to be donated to the Cyrus Centre. These initiatives are not the only things aiding those in need downtown, but they are two outreaches from business who have recently planted their seeds in the downtown.
These days we are all urged to "shop local" from others on Insta, but this year I challenge you to rethink the idea of shop local. Of course there are many local businesses who are paying their workers fairly while delivery a quality product, but it seems that those who have invaded the space of the homeless in downtown Abbotsford are using their resources to support other businesses like themselves instead of helping those who are struggling and could really benefit from it.
From the big city of Vancouver, us Abbotsfordians have often been told we don't do enough to support those in need in our community. With the OCP in its fourth and final stage before the city council's first reading in a few weeks, we are now a city that is promoting gentrification in the downtown area by clearly showing we care more about polished storefronts and aesthetically pleasing streets than the homeless. 
Image: Mikaela Collins/The Cascade