One way or another, Shadow Steps will have you moving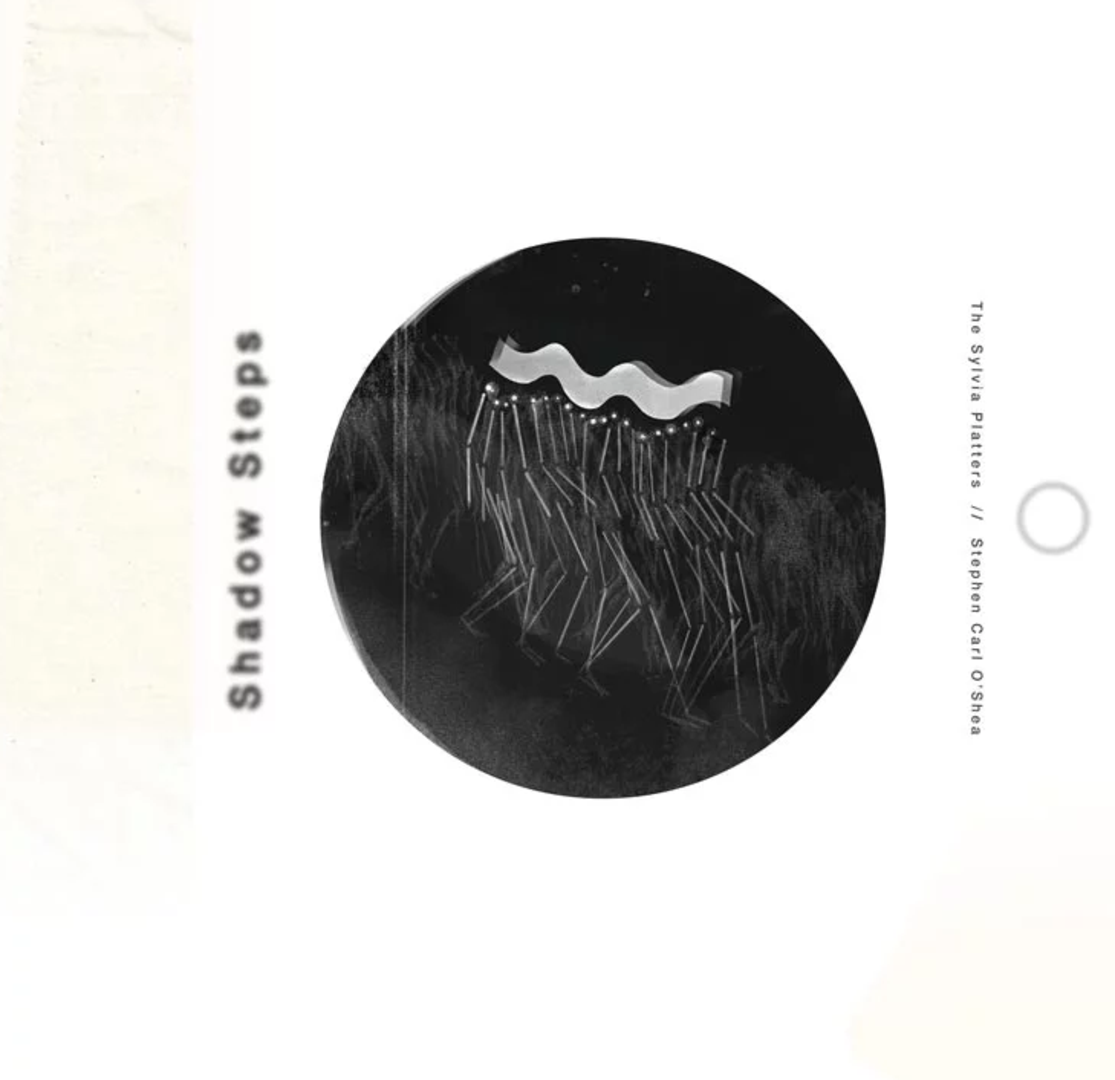 The Sylvia Platters have been kicking around the Fraser Valley for a while. Last year's MELT saw them stand out as a punchy dreampop foursome, sometimes downcast, sometimes energetic, always vaguely idiosyncratic in the sense that their releases came in the tradition of bands like Cocteau Twins and My Bloody Valentine. Shadow Steps, the band's split EP with New West-based Stephen Carl O'Shea, sees them embrace melancholy in a more direct fashion while not entirely shedding their power-pop origins. The Platters compliment and are complimented in turn by O'Shea's contribution to the project: five tracks that are a little unsettling, incredibly danceable, and surprisingly charged with an electricity that is undeniably cold one moment, tangibly sexy the next.
O'Shea's range is on full display on Shadow Steps. "World of Tears," one of the singles released in support of the record, is pensive and consciously uses the gaps between instrumental elements to springboard O'Shea's withdrawn vocals to the forefront. Later, with tracks like "Fear is my Companion" and "Foreign Province," O'Shea turns that formula on its head and delivers two tracks that offset their more depressive predecessors with instrumentals punctuated by the pendular swinging of a bass line that's hypnotic in its execution.
The Sylvia Platters, on the other hand, start things off on their end with three tracks that highlight just how much of a '90s-throwback pop powerhouse the foursome really is: all swooning vocals, victorious yet reserved guitar licks, and a certain boy-band charm that's perhaps best exemplified by "Blockhead," a single that sees the band come into their own not by doing things differently than they had in the past, but by throwing themselves into a pop soundscape that's simultaneously escapist ear-candy and incredibly bittersweet. Whether you're excitedly singing into a hairbrush microphone before a big date or driving home in the rain after having been stood up, The Sylvia Platters have got your back.
The band's progression is perhaps most clear on the latter half of the record, where "And Miles" and "TV Light" emerge unassuming up out of the jangly echoing landscape of the record's first half. At just under two minutes, the instrumental "And Miles" shimmers as a landmark wherein the Platters adopt a common language as a group. More so than had been apparent on their earlier releases, "And Miles" succeeds as it does mainly due to the fact that the Platters seem to have finally arrived at a synchronicity that allows the foursome to act as one in pursuit of its sonic ambitions. "TV Light" is also notable as perhaps the most dramatic Platters deep cut to date, specifically because it exists demonstrably as the result of a band that's begun to craft and speak its own language.
On his end, O'Shea weighs the record down with an incredibly precise vision, one that relentlessly holds listeners' attention towards the end the record. Writhing with an energy that's always kept just in check, Shadow Steps sees the You Say Party member steering the uneasy tension that permeated YSP's last two releases right off a cliff and into a vessel that's much more intensely personal, and which accordingly strikes listeners with a slow terror that is only ever surpassed by the urge to dance.