Pilot program brings new meaning to condensed semester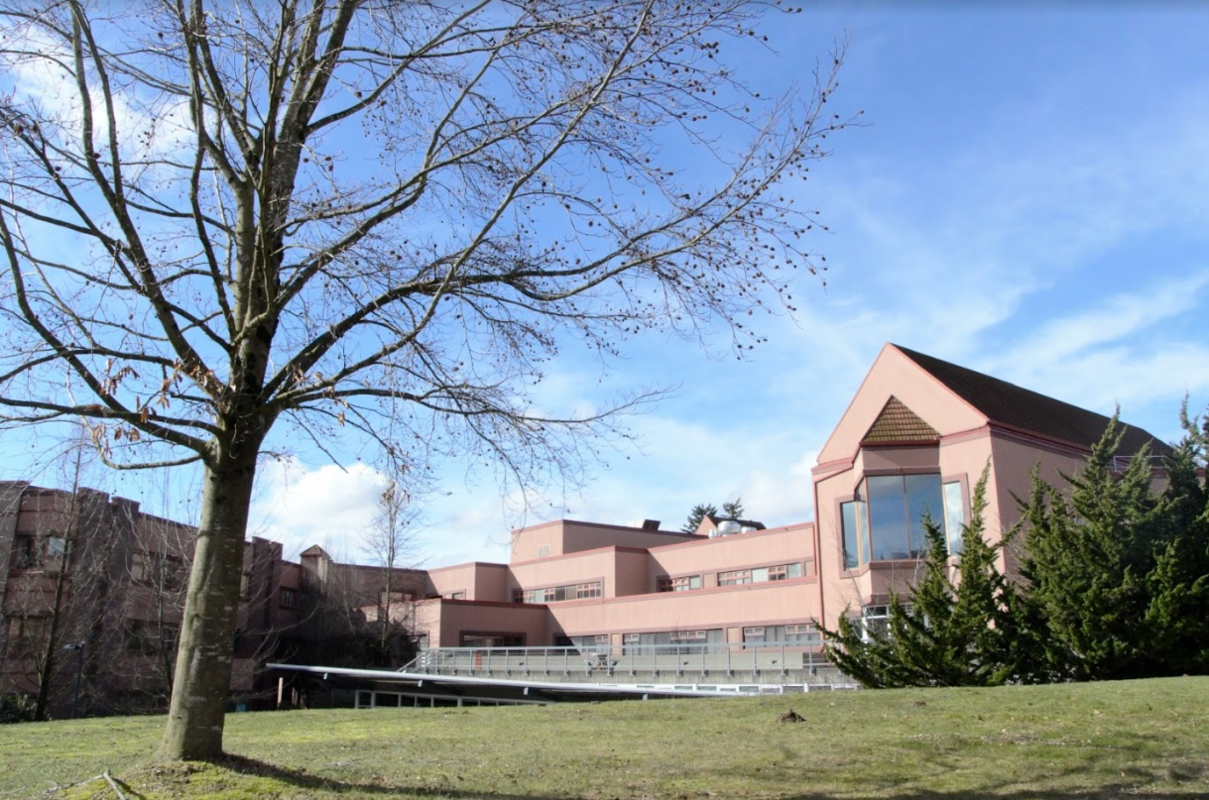 UFV College of Arts will be offering a series of condensed courses this summer. The U-Cube pilot project will feature four three-credit courses sharing a theme of Canadian studies, and will run for around three weeks each. Classes will meet Monday to Friday, for three hours each day.
The courses offered will include: Introduction to Theatre and Performance Studies (Theater 101), taught by Dr. Heather Davis-Fisch; Canada: 1867 to the Present (History 102), taught by Dr. Robin Anderson; Introduction to Literature (English 108), Ceilidh Hart; and Geography of Canada (Geography 130), taught by Dr. Michelle Rhodes.
Dr. Heather Davis-Fisch, cross-appointed faculty in the theatre and English departments at UFV, said this block structure of courses has been popular at other universities.
Dr. Michelle Rhodes, associate professor of geography and the environment, said in the U-Cube promotional video, "[It allows] students to really focus on one course at a time, to really get in depth into the material, to work with their classmates on big picture questions, and not to focus so much on trying to juggle multiple midterms, multiple term papers, and all these assignments that are happening."
Due to the condensed nature of the courses, they may be structured differently in terms of assignment types and class time use. Classes will still offer lots of interactions, skill building, and experiential learning opportunities, though.
"We have been working with Teaching and Learning to develop strategies for how to ensure that the workload is reasonable for students and so that we are taking advantage of the format, to make sure classes are engaging for students," Davis-Fisch said over email.
"For example, the course I'm teaching, Introduction to Theatre and Performance Studies, includes four different field trips. Those trips end up taking the place of a textbook in the course."
Students are welcome to take one or all of the offered courses, though it is strongly encouraged that they do not take other courses during the condensed ones.
"These will be intense classes in some ways, since students will attend class for approximately 17 days in a row, but we think this format will also give students a really high chance of success, since they will only have to concentrate on one class at a time," Davis-Fisch said.
David-Fisch said there are hopes for project expansion in the coming semesters.
"One of the things that is so exciting for us instructors is the chance to work together to look at connections between our courses, and we've talked about how fun it would be to do U-Cube 2.0, perhaps with a different theme, or with upper-year courses instead," said David-Fisch.