Preview: The 29th annual Mission Folk Festival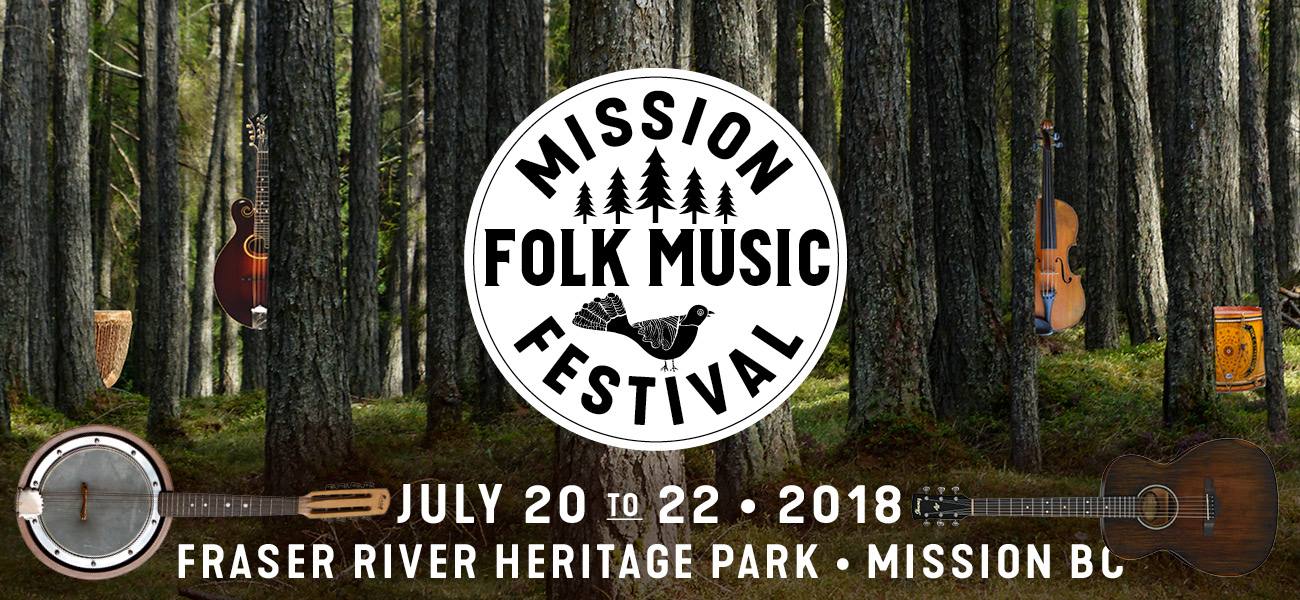 The dedication of Fraser Valley residents to the growing music industry is consistently astounding. Especially during our summer season, there seems to be a local music show on every corner, displaying the natural talent we have to boast. An upcoming opportunity of note for music lovers to celebrate and enjoy a plethora of talent is the 29th annual Mission Folk Festival happening this July 20 to 22.
According to the festival's website, the Mission Folk Music Festival is produced by the Mission Folk Music Festival Society, who are a registered non-profit organization that presents this festival among other events. The society aims to provide world-class music to the Fraser Valley, to challenge and entertain the Fraser Valley community, and to provide a wonderful community event that residents can enjoy year after year.
The festival's website also mentions that they will feature "music from across Canada and around the world," such as Noreum Machi from Korea, and Matt Gordon, who currently resides in Ireland.
The Mission Folk Festival made a few changes in 2016 to present a smaller, more intimate feel to the festival. This year they are bringing back the three-day stages, but intend to retain the intimacy, and they want to encourage interaction between artists and their audiences.
"The 29th annual event will definitely be a departure from past years," says the festival's general manager, Michelle Demers-Shaevitz. "The festival will have a more intimate feel both in terms of size and scope. We'll be smaller but with the same commitment to artistic excellence and eclectic programming, with the heart and passion that has carried this much-loved festival through these many years."
As a thank you to the community for supporting them over the years, the Mission Folk Music Festival Society has declared that admission to the festival on Friday and Sunday is by donation or "pay what you can."
The Friday evening will feature a couple of acts in the evening to get attendees riled up for the biggest day of the event. Saturday will offer both a main and side stage, as well as participatory workshops, the art market, and lots of food. The final day has rousing gospel sessions scheduled, and the last of the activities will take place off-site at Mission's Historic Dewdney Pub.
According to Demers-Shaevitz, the festival's biggest draw for students will include acts such as The Matinée, Pharis & Jason Romero, Twin Bandit, and Braden Gates. The full festival line-up is currently available on the event's website. In addition to the musicians, the fun atmosphere and artisan marketplace are indeed worthy attractions. The marketplace this year will feature 20 booths full of beautiful and interesting goods.
Students can get involved behind the scenes by volunteering with the Mission Folk Music Festival Society. The event staff are more than happy to set up volunteers with jobs that align with an individual's interests, skill sets, or career choice. Organizers are specifically looking for students who can volunteer with production, on-site tasks, and manning the info booth or "Wee Folks" area. Letters confirming volunteer service are available to those who may need them. To learn more about volunteering and other event information contact info@missionfolk.ca