The Chilliwack Hospice Society Hike returns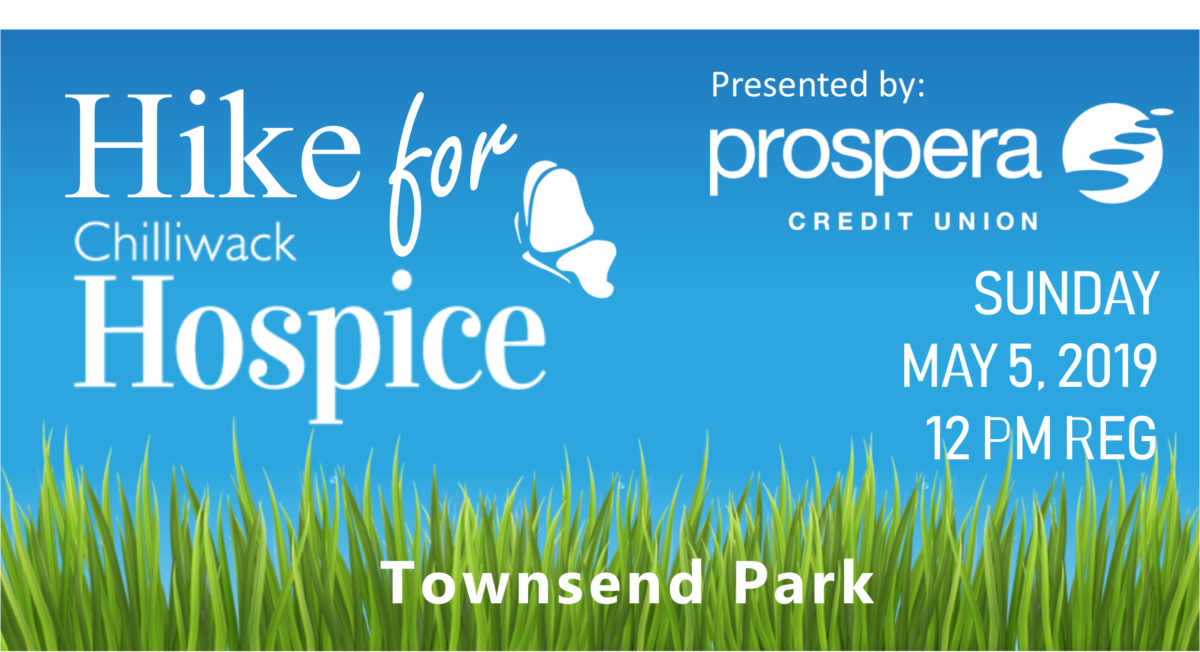 After a four-year hiatus, the Chilliwack Hospice Society Hike was held at Chilliwack's Townsend Park on Sunday, May 5. Stephanie Johnson, event manager at the Chilliwack Hospice Society and one of the main organizers of the hike, and many others are taking the reins to bring back this 2-km and 5-km fundraiser hike.
The Hike for Hospice is a nationwide event. The hike itself is an event that every hospice does to help build awareness and raise funds to support the Hospice Society. The Abbotsford event began in Chilliwack back in 2001 and ran until 2014.
"It kinda fell off the radar and this is our first year bringing it back since then," Johnson said.
The date of the hike will change next year to sometime in June due to overlap with the Alzheimer's walk.
"We didn't realize that there was that overlap. Having it the same day as the other fundraisers didn't really benefit us at all," Johnson said.
The event had many sponsors, with Prospera being their presenting sponsor. This year they brought Kal Tire on board. Two managers from the Chilliwack location cooked a BBQ lunch in support for the event. The food was donated by Kal Tire and they are matching other monetary donations up to $5,000.
"A lot of our advertising was that even if you're not walking, come down for lunch because it would still support us," Johnson said.
Several local businesses came out to show their support. Say It With Cake had their own table selling cupcakes for $3 each with the proceeds going to the Chilliwack Hospice. Dairy Queen donated 100 Dilly bars for the walkers for when they came back. Inner Vision Yoga had an instructor come and instruct an entire warmup for all the walkers. Precision Building paid for a face painter for the kid's corner at the event.
With these sponsors, other sponsors, and all the volunteers, the event felt like a family coming together in support of the Chilliwack Hospice Society. The goal of the event was to raise $12,000. Due to the amount of time and effort contributed by sponsors and volunteers, the event has cost nothing to run as of the start of the hike and all the money raised would be donated
For the future of the event, Johnson would like to see it become more of a festival. She would like to have more food vendors and some live bands playing. This is her first year organizing the event, so she was testing everything out, seeing what the attendance was like and what the response is.
"In the end, I think this has a lot of potential. I really want this to be more of a family event. Even if it's not about the money, it's about the recognition of Hospice and what we do," Johnson said.