The eight loneliest inanimate objects at UFV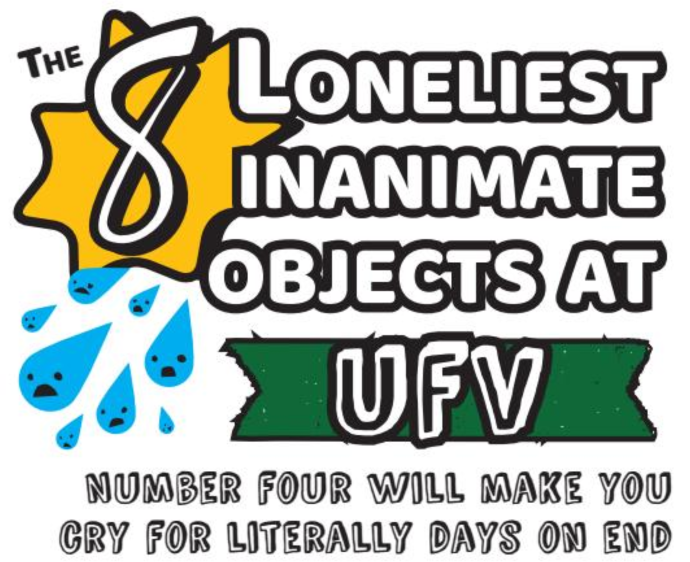 Summer on a university campus is a peaceful time. People are around, but they're scattered, quiet, and unusually relaxed. There are no crowds, and aside from a few peak times, you can see the school in a whole new light. For someone visiting UFV, it's a calming environment. But have you ever considered the other side of that calm? For the less animate parts of our campus, the summer can be a lonely time. To raise awareness of the difficulties of this annual isolation, The Cascade presents our list of the lonliest objects at UFV.
1. This door that begs for affection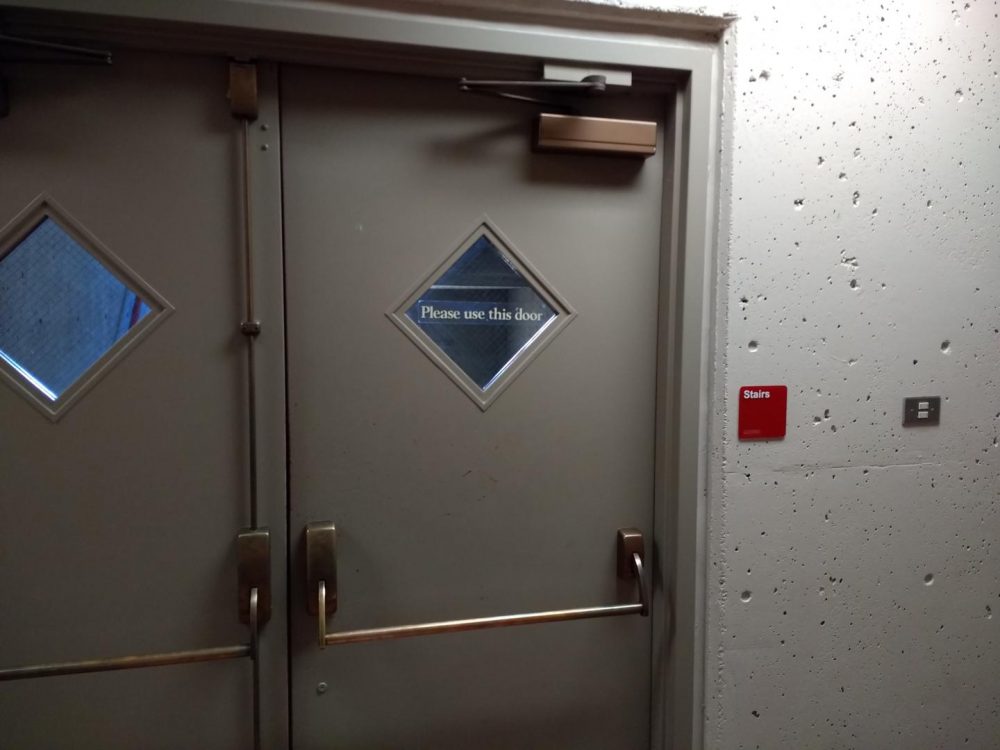 When we're lonely, many of us crawl inward, curling up in our beds to quietly cry to sleep. But for others, that isn't an option. Take this poor door, for example. It has no bed, and in fact can neither curl nor cry — but it can cry for help, in its own unique way. It hasn't been opened for nearly two months, because the few people who pass by take advantage of the always-empty elevators. So it manifested a plea to all passers-by to pay some attention, to give it what it needs more than anything: to feel the impact of panicked, late students' shoulders ramming into it once more.
2. The most worthless vending machine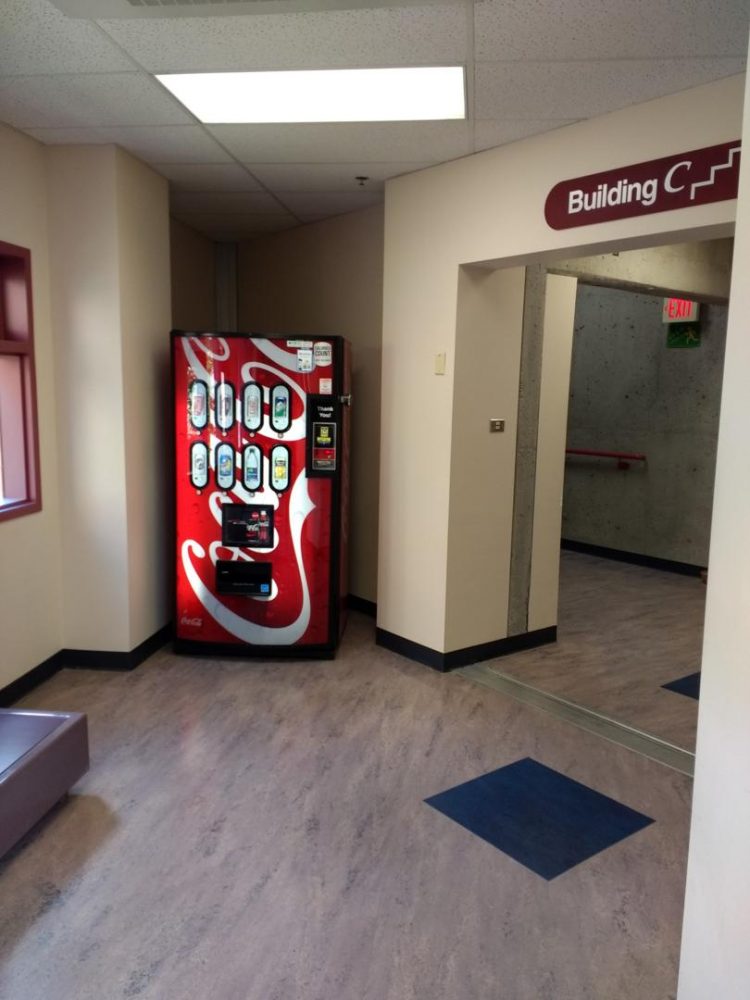 Maybe when fall comes, and thousands of students fill these halls, this vending machine will be just as filled with money. But for now, the solitary machine selling a small selection of drinks (and no snacks) on the bridge connecting buildings B and D, doesn't feel the love. It's receded into a dark corner, its light meekly calling out, asking for anyone to notice it, but nobody does. It considers spontaneously lowering its prices, but it fears even that won't make anyone buy its drinks — because that would require someone to even spare it a glance.
3. Book displaced by the juggernaut that is print media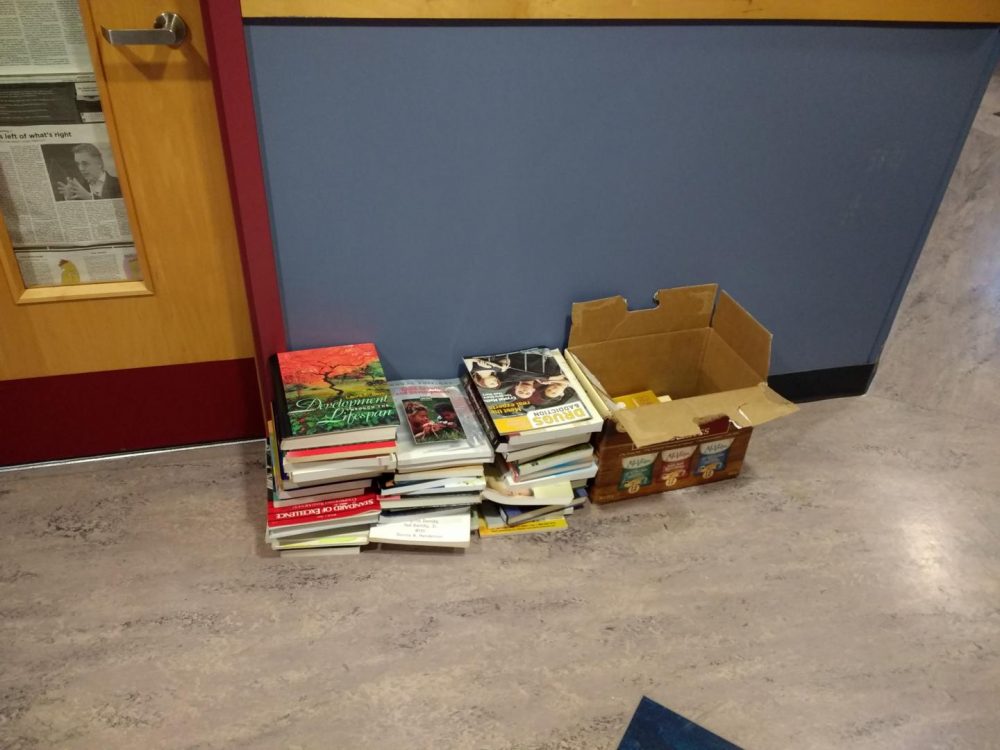 Newspapers are dying, they say. "They" have clearly never walked the halls of UFV, where abandoned textbooks litter the halls, discarded, unwanted, and outdated, while issues of The Cascade festoon the doors to the rooms that once cared for them. And we get it — The Cascade is amazing. But your heart can't help but break as it sees these books which, while not featuring the amazing variety of intelligent and/or hilarious content as The Cascade, still probably took someone a bit of time to put together and are treated as worthless, disposable entertainment.
4. Bucket Corner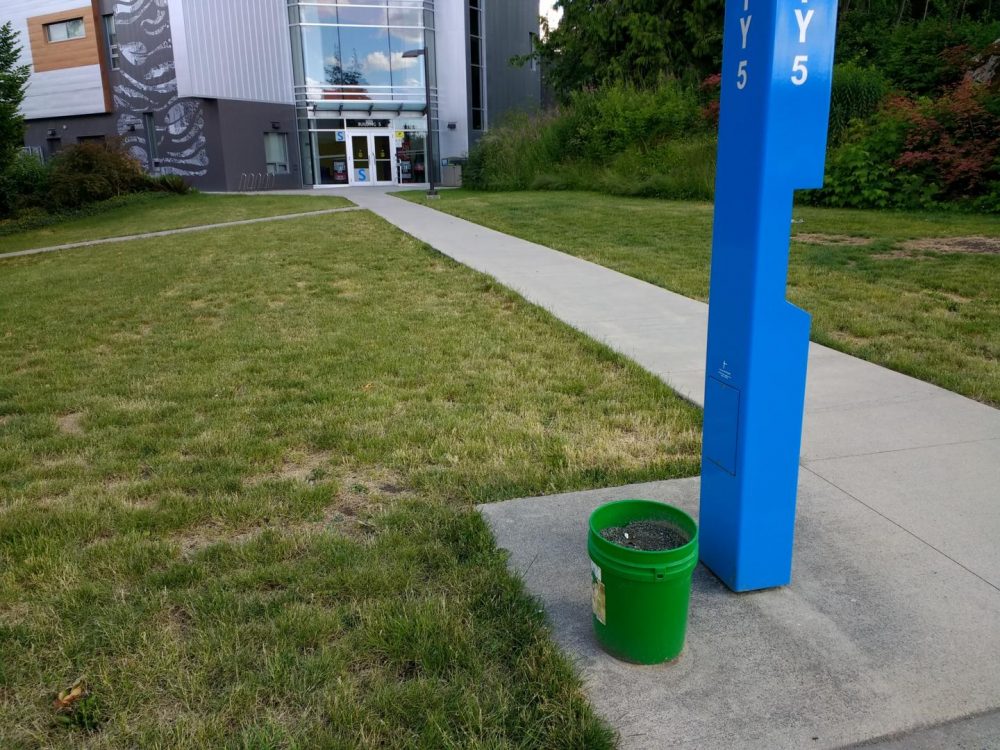 "Where are the crowds of students that once congregated around me?" cries the mournful landmark, once beloved as the go-to meeting place for countless students. "Why have they abandoned me for the malls and hiking trails? Don't they know that summer is the best time to hang out at school?" Its pleas go unanswered, save for a few nearby crows who eye it, wondering if it holds something they can eat. But just as Bucket Corner itself feels nothing but the bitter stench of rejection, the crows will find only a solitary cigarette butt.
5. The gravel parking lot we never really liked anyway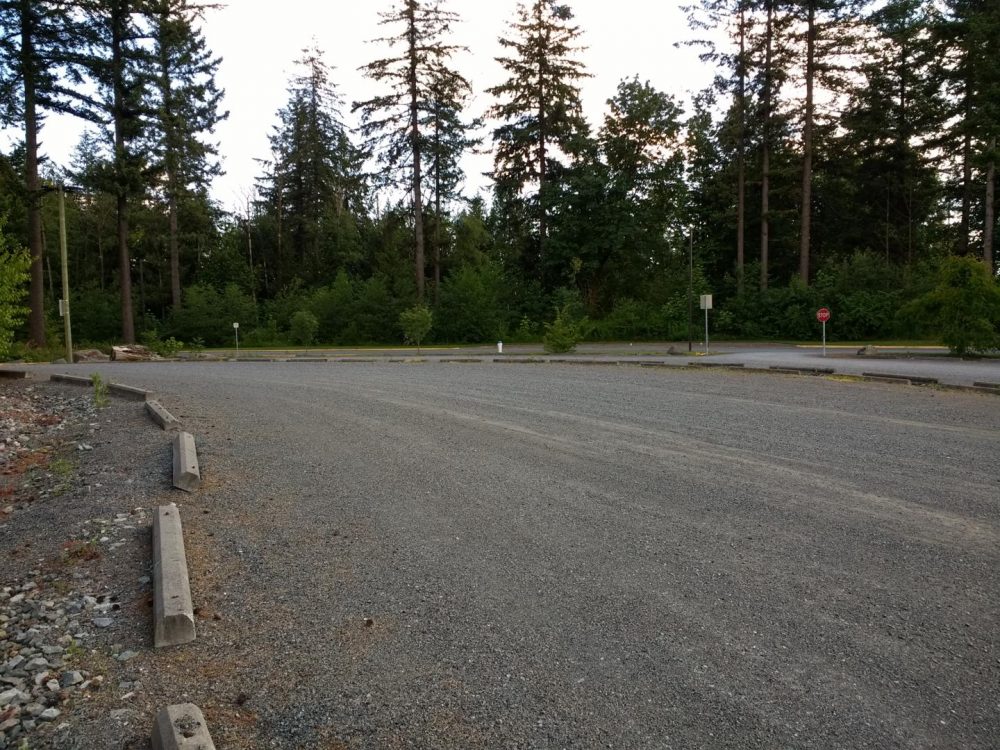 Okay, so the rest of these entries are tragedies, yes, but it's hard to feel sorry for this dumb parking lot. I know it keeps saying it misses the hustle and bustle of cars trying to decide whether or not there's enough space for them between two giant trucks, and the adrenaline rush of near crashes as new drivers try to navigate its lawless wasteland, but who cares. Its dumb gravel just gets stuck in our shoes and all over the carpet of our cars, it's too far from everything but C building, and the potholes are going to swallow our Canada geese one of these days. This parking lot deserves all the loneliness it gets. Maybe that'll teach it a lesson.
6. This sign being slowly engulfed by the untamed foliage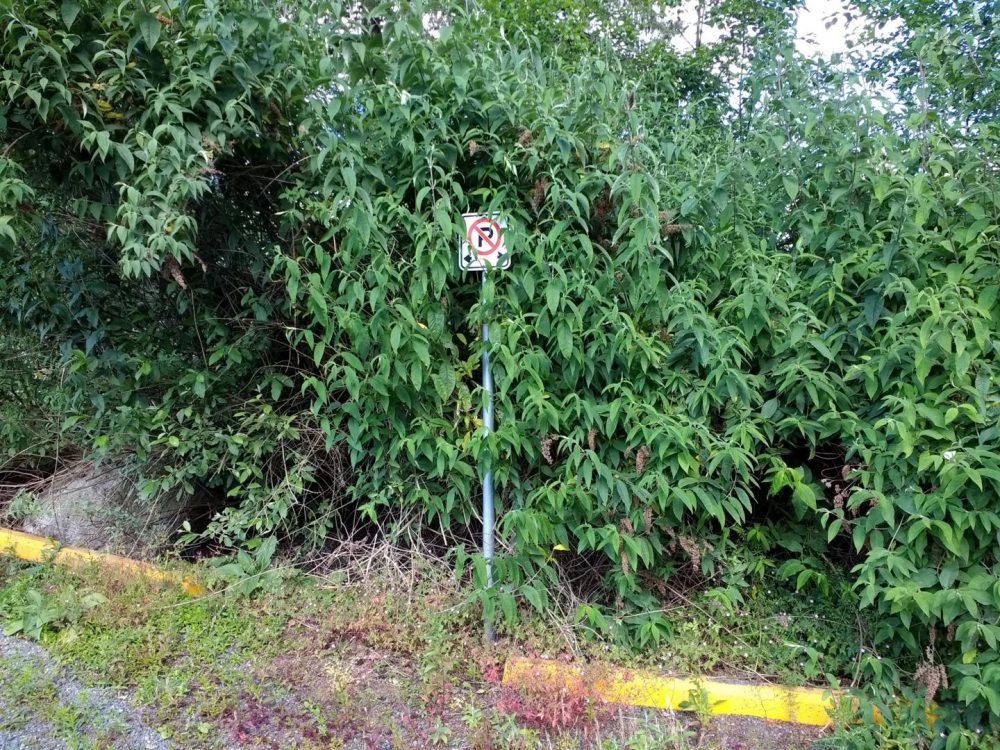 UFV is proud of its green initiatives, such as the energy efficient SUB, electric car charging stations, and the expanding number of compost bins around the campus. But the newest plan, to let the ravenous plant life run rampant and even consume the man-made signage as fuel for its soon-to-be unstoppable growth, shows real forward thinking. While these plants are barely twice as tall as a person now, if allowed to feast upon nutritious steel like this sign, they will grow larger quickly. A proposal has been put forward to present U-House as an offering for the voracious vegetables so that they may expedite their expansion, but the senate has not yet come to a conclusion on that heated debate.
7. The Canoe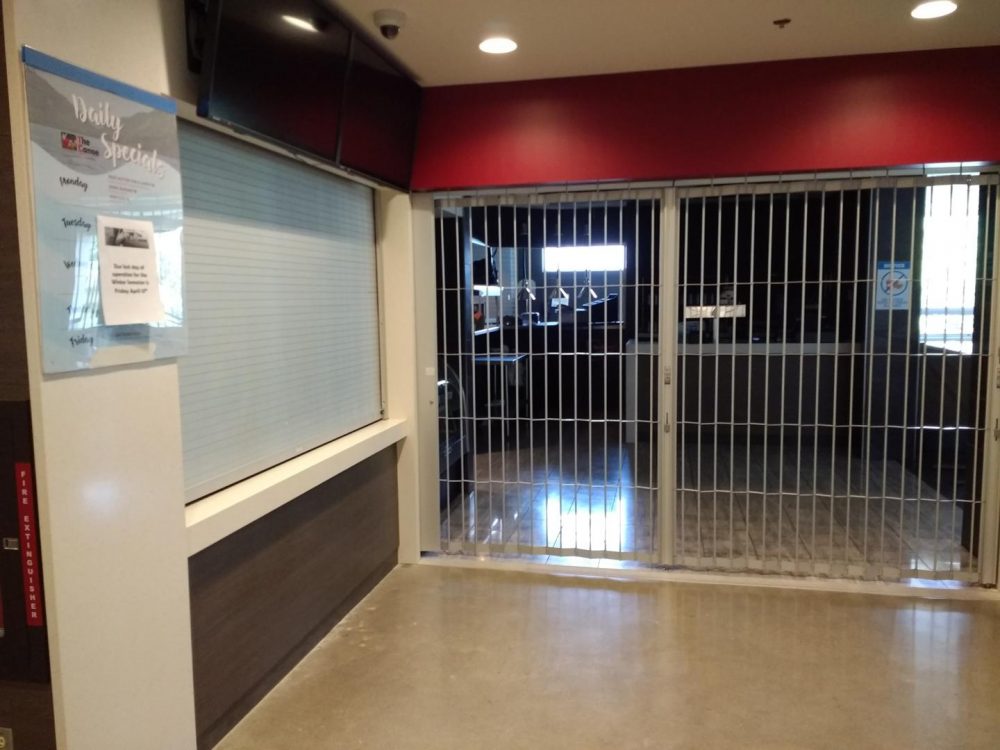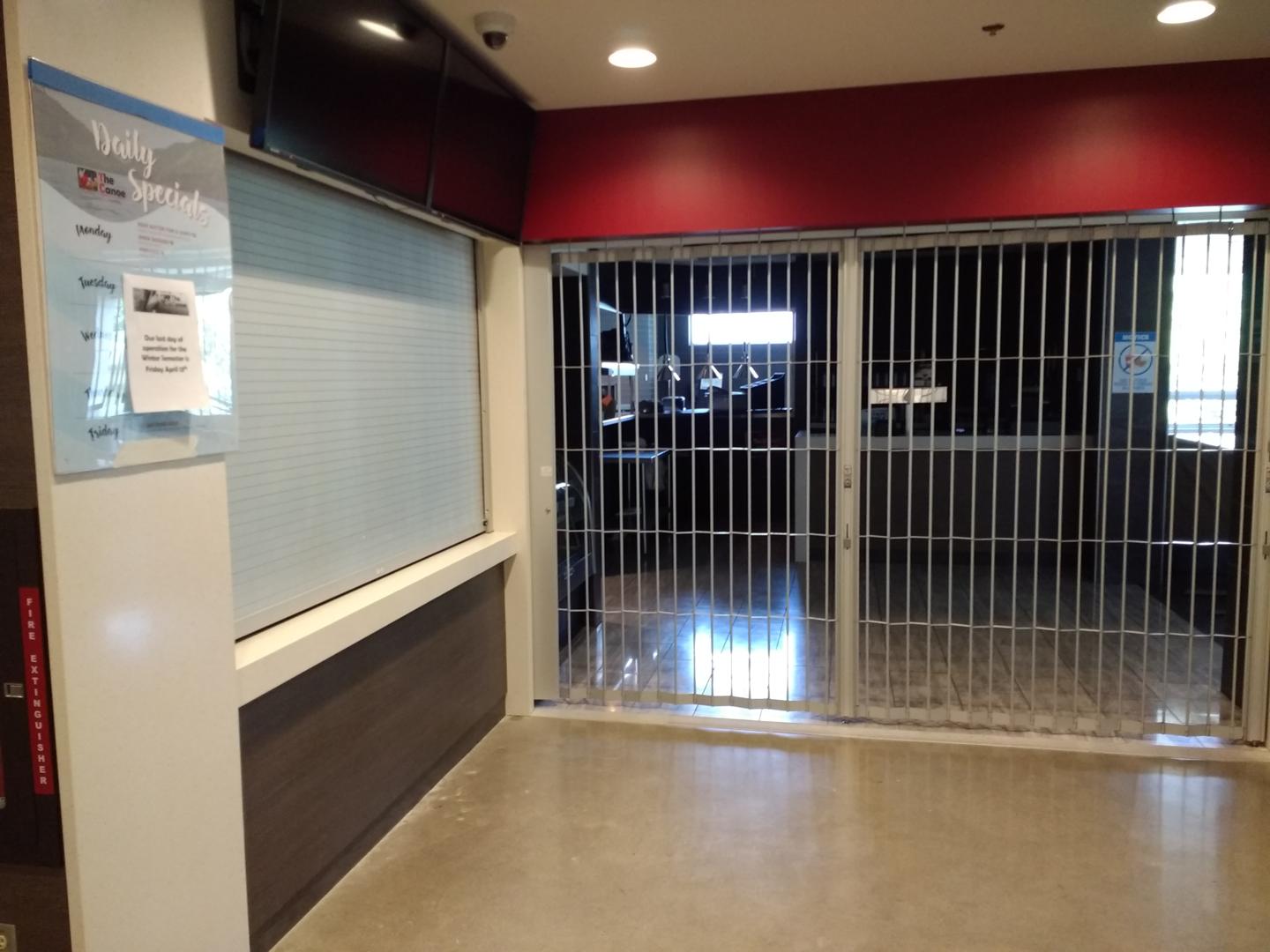 Is there anything sadder than seeing a once-flourishing business closed due to low demand? Okay, I say flourishing, I know it supposedly ran a $88,000 deficit this fiscal year, but the food is good. Well, I said it's good, but I only ever get the fries, because they're cheap, and I'm trying to watch what I eat somewhat. And honestly I've only had them twice. So maybe flourishing is the wrong word. It's sad to see a once-open business closed for the summer. That's better. I'm sure it'll be happy again in the fall, as long as no competitors — especially a large, recognizable restaurant chain — open up with offerings of not only fries, but also delicious milkshakes.
8. Sasq'ets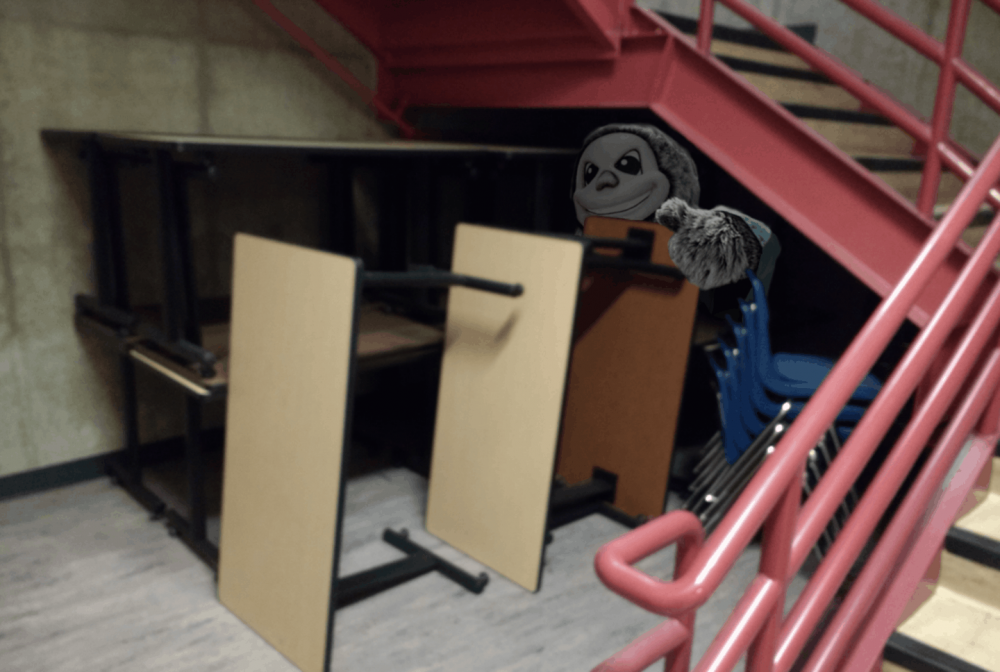 With convocation over and the sports done for the summer, it's time for UFV's beloved mascot to go into its storage cave to hibernate until the fall. Of course, as a mascot, Sasq'ets can neither close its eyes nor sleep, so this lovable and not-at-all creepy face is trapped, tucked away in a safe, secure location to wait for fresh new students to fall under its spell. Until then, it waits, watching, planning, hungering. Actually, about that last one … I wonder if someone should have fed it? Eh, I'm sure starving this creature for the next few months won't lead to any negative long-term consequences when it gets released for new student orientation.