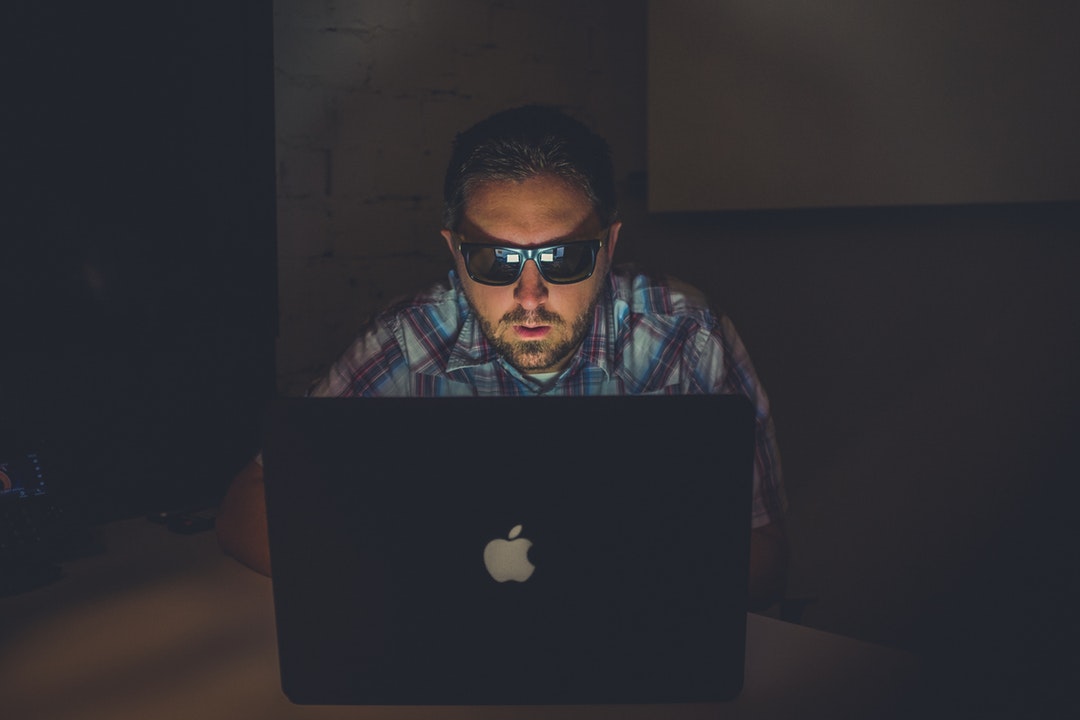 I'm a frequenter of online dating sites. I've tried them all: Flirt, Plenty Of Fish, WooPlus, Coffee Meets Bagel, OkCupid, BeNaughty, Pure, Match, eHarmony, Tinder, Bumble, Badoo, loveflutter, Hookup, DOWN, Blendr, Zoosk, and happn. And I can tell you they all suck. The guide is simple, don't use online dating. If you are able to avoid it, then do. However if you can't, here's some tips.

Tip #1: Scammers love dating sites
Most dating sites don't have very good protection against scammers. Those that do, just have better scammers. Like maggots to an open wound, they infect online dating. Trying their best to steal your credit card information, or sell you nudes, or blackmail you, they are everywhere. Most target men, as most people on dating sites are men, but everyone is a target. Some of them are real people. Some of them will seem to put way too much effort into scamming you, but be aware.

Tip #2: You're going to see some dicks
There are people in this world who enjoy showing other people their dick. They have discovered dating sites, and use them as a consequence-free way of showing people their dick. Just ignore them. Report them, block them, do whatever you have to do, but don't respond. It's not going away, but responding makes it worse — unless you enjoy receiving dick pics, in which case you are going to love online dating. If you're a woman, it's going to be far worse. Like in any argument, if left to continue, someone will compare someone to Hitler. Just as inevitably, anyone on any dating site will eventually see a penis. If you use dating sites and haven't, either quit while you're ahead, or brace yourself, 'cause it's coming.

Tip #3: You're going to see some jailbait
Sixteen-year-olds use dating sites; they just lie about their age. Most will be honest with you, but some won't. Be cautious; if they look underage, but you're too socially awkward to just ask them, go to a bar, or somewhere they need to be carded. Also, don't make it weird if someone asks for your age, they're not trying to say that you look 16, it's just that some 16-year-olds look 24, and statutory rape is a very scary thing.
Tip #4: If you want a free hookup site, use Craigslist
Creepy people and weird people use Craigslist, but real people also use Craigslist. There are still bots and scammers, but this particular website is not incredibly oversaturated with them. I've tried a few paid hookup sites, and I have generally been disappointed with the traffic. As a general rule, if you want a good hookup app, you're going to have to pay for it, and be willing to drive. If you're into dudes, most sites give you free membership, so go nuts.

Tip #5: Guys lie about their gender
Women are in short supply on most sites, so to encourage women to join, they incentivize them with free premium features. Some guys attempt to take advantage of this by lying about their gender. Their target market is bisexuals, but if they see your profile, and they're attracted, they'll hit on you. Take it as a compliment, and treat them like the dick pic guys. Just ignore them. I mean, unless they're really cute.

Tip #6: Most people on dating sites are bad at dating
The people who are good at dating don't use dating sites for long. They're too busy dating. You can't be surprised when you meet creeps. Going to a dating site is like going to a seedy bar. Sure, you can meet good people there, but you can't be surprised when someone offers to buy you a shot if you show them your chest.

All this being said, if you still want to try online dating, go ahead. Just be aware of all of the above. You can meet good people online, but you're either going to have to get lucky, or be willing to wade through a kiddie pool filled with dicks and KY Jelly. If that sound like your cup of tea, go right on ahead. I'm not going to tell you how to live your life.

Image: NeONBRAND/Unsplash